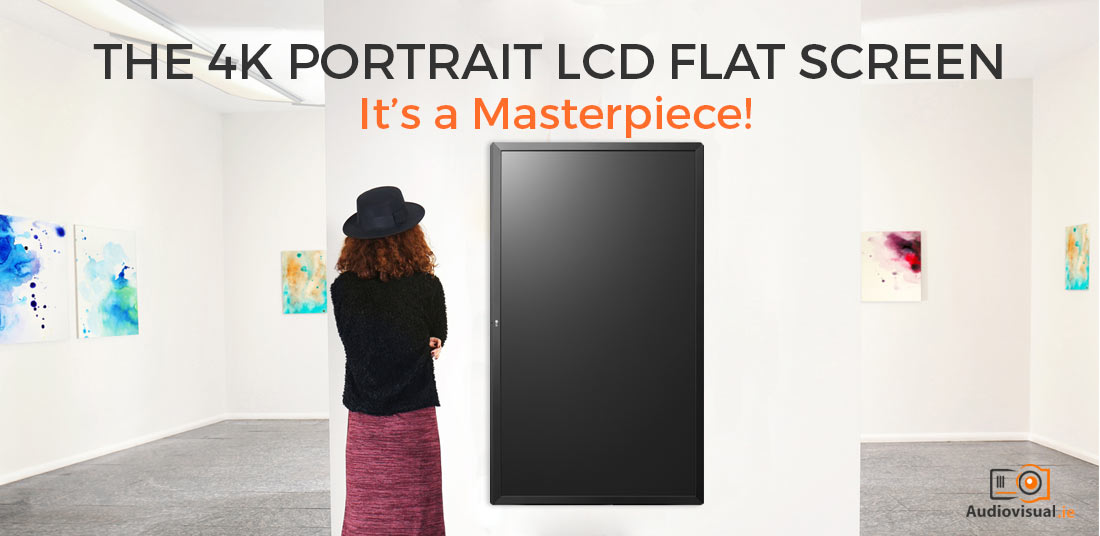 04 Apr

The 4K Portrait LCD Flat Screen: It's a Masterpiece!

If you want a powerful visual aid for your exhibition or show, the Portrait LCD screen may be just the piece of equipment you are looking for. Show full 4K stunning computer and video content in portrait format with ease. The Portrait LCD screen has high connectivity and comes in two sizes: 55" and 65". It is a powerful, versatile signage solution and we are proud to include it in our flat screen rental range.
4k Portrait LCD Flat Screen – The Full Service
As well as the flat screen itself, we provide all the necessary cables and connections you need, plus we deliver, setup and collect. In other words, we do all the work to ensure the technological aspect of the show runs smoothly, so you can concentrate on organising the event and getting your speech or presentation right.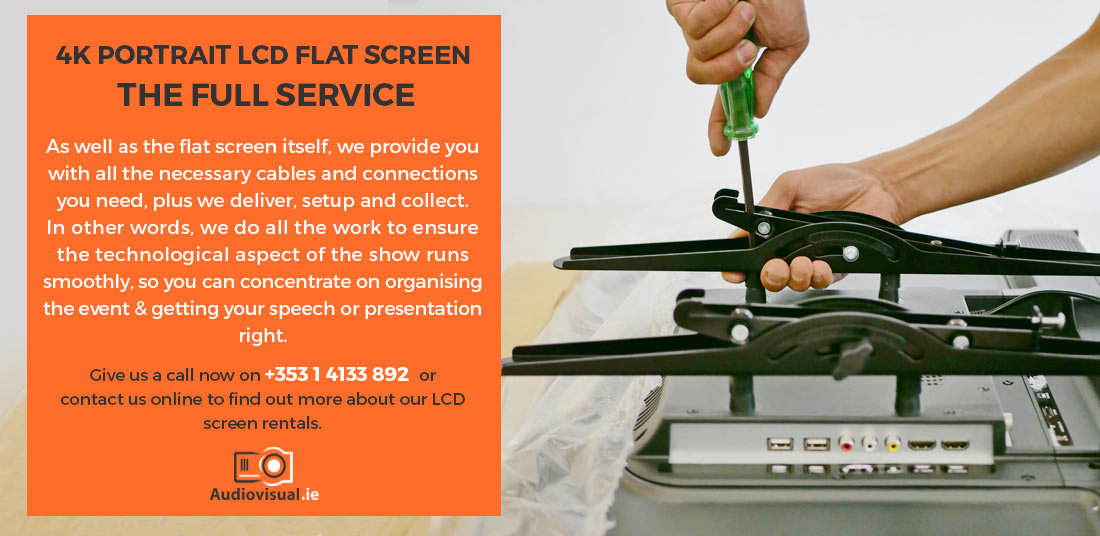 The 4k Portrait Screen – A Powerful Visual Aid
A powerful visual aid such as the 4K Portrait flat screen, will make a huge difference to the show. It is a highly effective reference tool that will maximise the visual impact of your event. People need visual aids in order to more easily grasp what it is you wish to communicate. They process visual information more readily than they do aural. They like to have something to look at, but signage also helps them to more swiftly and easily understand the message.
A Powerful Digital Signage Solution
Digital signage technology, such as the 4K Portrait LCD, is also an aid to the presenter. If you don't like being looked at, the flat screen will take the attention away from you as the audience focuses on it. In this way it acts as a kind of psychological crutch for the presenter. A powerful signage solution will also brighten up proceedings and impress the audience with its stunning resolution. It will help galvanise your speech or presentation with its sleek and sophisticated presence.
The Portrait Flat Screen Can Display Anything!
As the portrait flat screen can display pretty much any thing you want, it is highly versatile and effective as a visual support. When your audience sees it in action, they will immediately be more attentive to you and what you wish to say. Signage has come a long way in the last decade and the 4K Portrait LCD screen is proof of this. It is a state-of-the-art visual aid that will take your show or exhibition to the next level. Your audience will instantly take you more seriously when they see it. Like other LCD signage solutions, it is a game changer as far as exhibitions, shows and presentations go.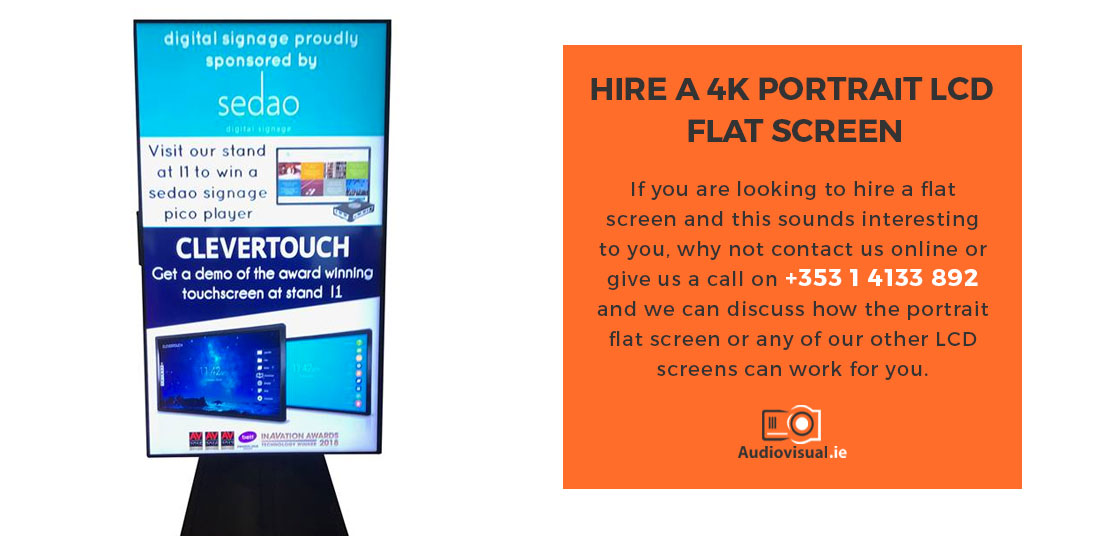 Hire A 4k Portrait LCD Flat Screen
If you are looking to hire a flat screen and this sounds interesting to you, why not contact us online or give us a call on +353 1 4133 892 and we can discuss how the portrait flat screen or any of our other LCD screens can work for you.
Don't miss out on future blog posts and be in with a chance to win a €100 voucher by joining our mailing list now!