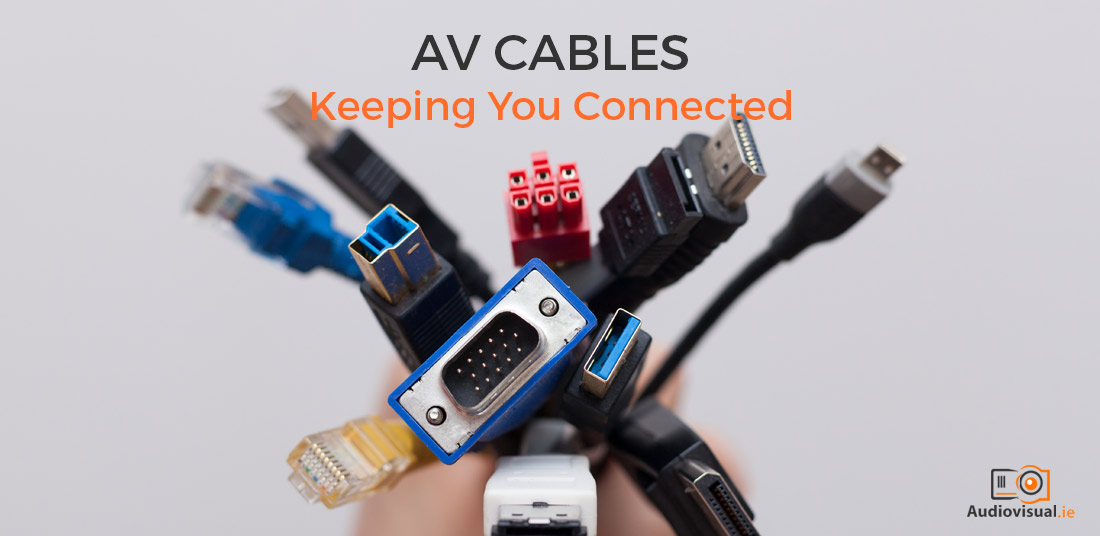 06 Mar

AV Cables – Keeping You Connected

When setting up an event, be it for a lecture, presentation or conference how often have you encountered technical difficulties? It's not a nice position to be in when you have a room full of eyes on you waiting and expecting a professional event. Nobody wants to look foolish when trying to get a message across. More often than not the problem is related to the oft overlooked AV cables. AV cables are the glue that sticks AV shows together and without them things can quickly go wrong.
Importance of AV Cables
We can't stress enough how crucial it is to your AV event that the necessary AV cables, which we fully supply with all rentals, need to be fully accounted for and connected in the right places. When you rent with us all equipment is tested and we have expert technicians on hand to ensure your event goes smoothly from the AV perspective. You can relax knowing you have 50+ years of experience behind you and ready to guarantee you a technical stress-free event, we even wrote a quick guide to AV connectivity so you're in good hands!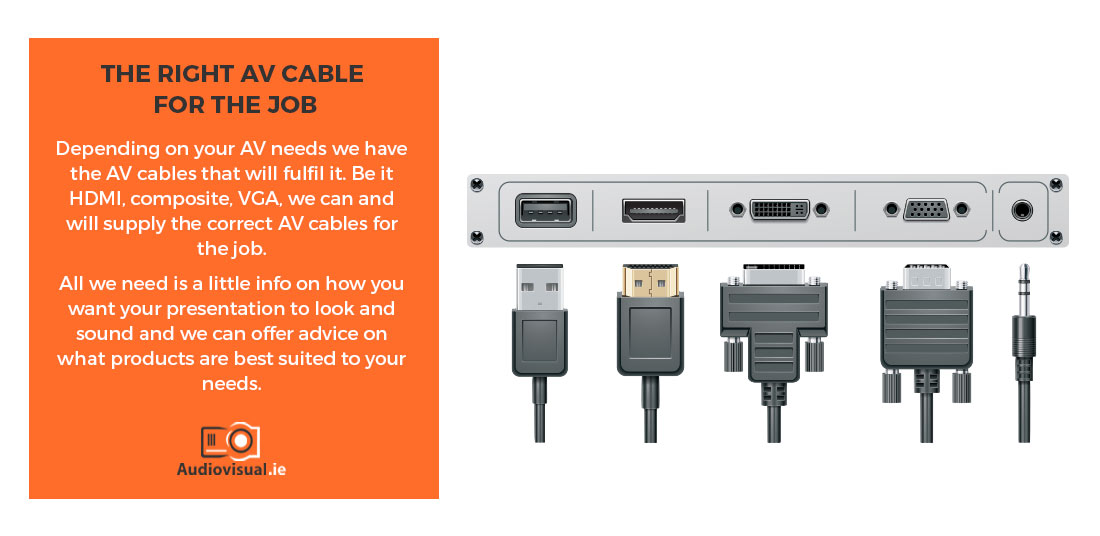 The Right AV Cable For The Job
Depending on your AV needs we have the AV cables that will fulfil it. Be it HDMI, composite, VGA, we can and will supply the correct AV cables for the job. All we need is a little info on how you want your presentation to look and sound and we can offer advice on what products are best suited to your needs. If you already know what you want then great, we'll be on hand to supply it and install it if you require.
Hidden Knowledge of Irish Venues
We are available to deliver to your chosen venue or you can collect straight from us. We have state of the art equipment and continually upgrade to stay ahead of the curve. You can rent for half a day if it's a short event or multiple days if it's a trade event. Whatever you need, we're flexible. We can survey the chosen site ahead of time so we meet all needs are met. So if you want a wireless sound system hire or a full speaker system with flatscreen support we have it all. Chances are we've already supplied to your chosen venue so our hidden knowledge will save some time and effort on your behalf.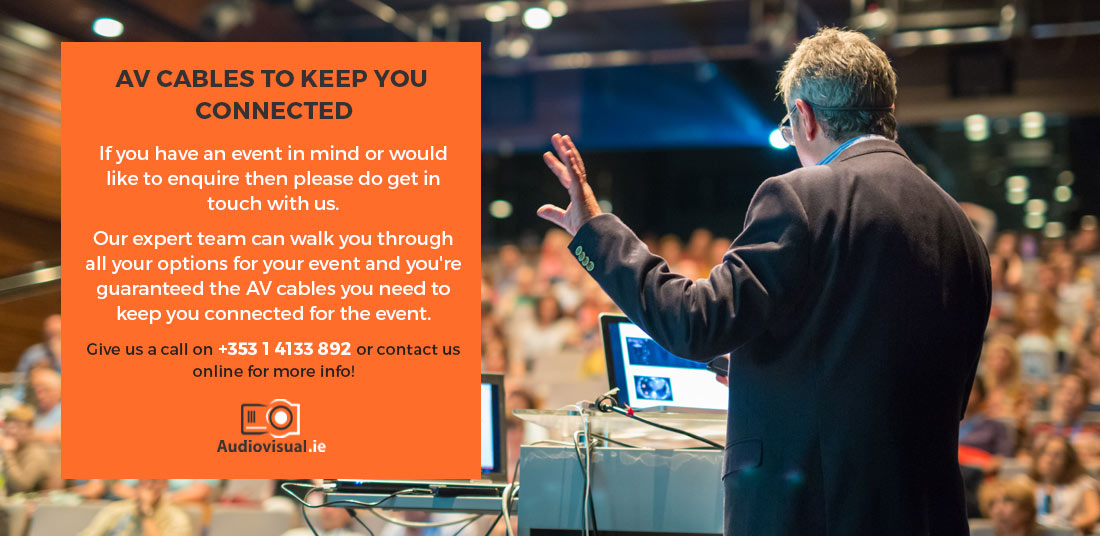 AV Cables to Keep You Connected
If you have an event in mind or would like to enquire then please do get in touch with us. Our expert team can walk you through all your options for your event and you're guaranteed the AV cables you need to keep you connected for the event. Give us a call on +353 1 4133 892 or contact us online for more info!
Don't miss out on future blog posts and be in with a chance to win a €100 voucher by joining our mailing list now!