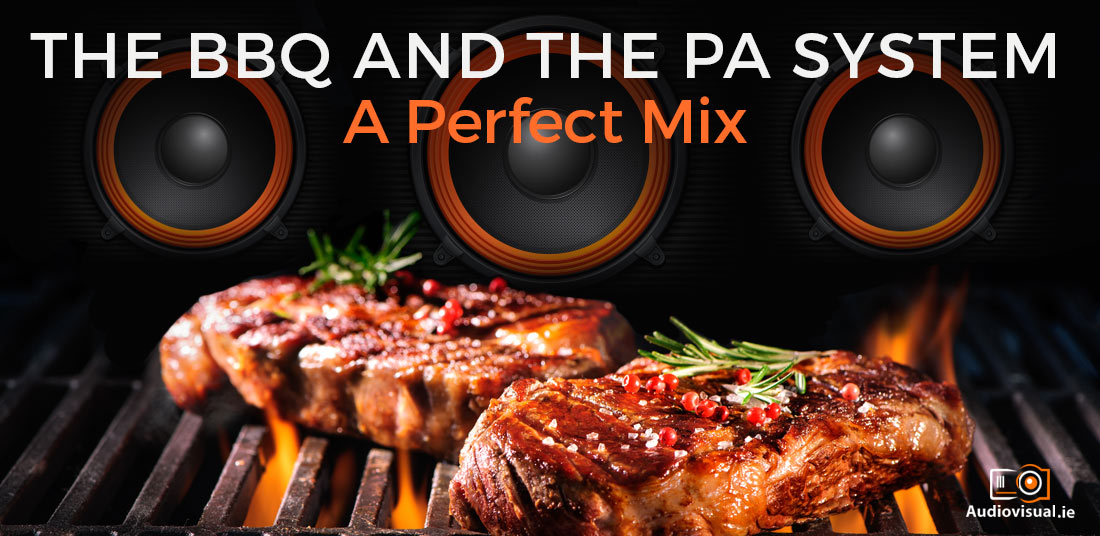 25 Apr

The BBQ and the PA System: A Perfect Mix

Now that Summer is around the corner, it's time to think BBQs! There is no better way to enjoy the sun than having some friends round and rustling up some burgers and sausages. And don't forget the beers! What else could you possibly want? Well, here's something you might not have thought of. How about hiring a DJ for the evening? Or why not go all the way and get a band to play? Food and music are two of the greatest joys life has to offer so why not combine the two? We can supply the PA system rental so all you have to do is get a band or DJ.
A Broad Range of Sound Systems
We have a broad range of sound systems for all types of events. If you want to hire a DJ or even do it yourself, we recommend our best seller, the two speaker 2000 Watt PA system with Dynacord speakers and mixing desk. The Party Package would also be suitable. This includes mixing desk / DJ mixer and Proel 2.5k tops and bins. If you have a band in mind we can provide the perfect PA system for this too. Just let us know what you have in mind.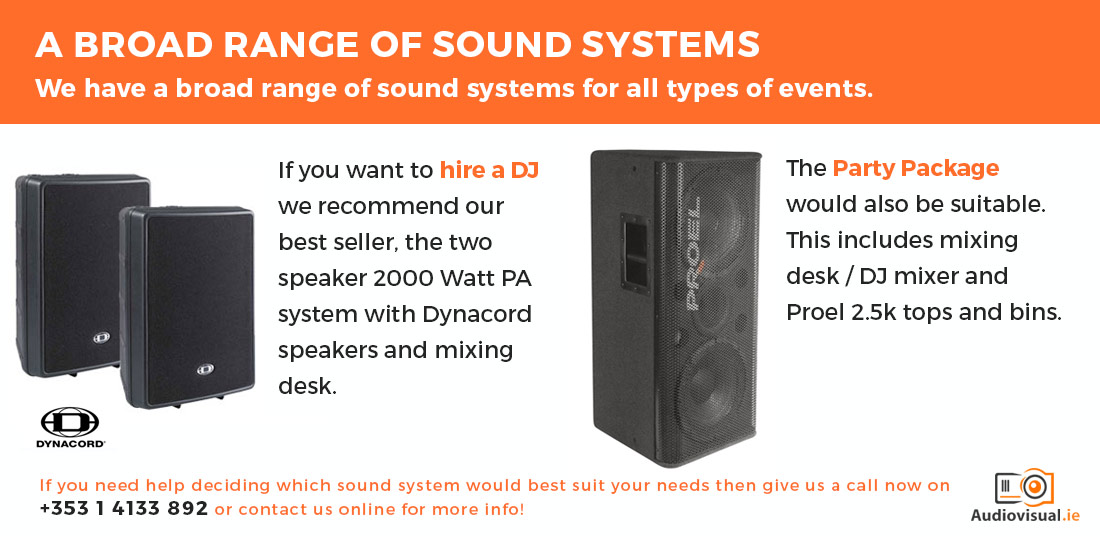 A Friendly & Supportive Crowd
Perhaps a local band that you are familiar with would suit the occasion. Maybe you have a friend or relative who plays in a group or maybe you play in a band yourself. Providing both the BBQ and the band yourself would be awesome! Maybe you've just put a band together and you want to make your live debut. This would be the perfect occasion: a friendly and supportive crowd.
Our Sound Systems Are Powerful
Hiring a DJ or doing it yourself would be another way to enjoy a mellow, Summer evening with friends in the back garden. Anyone around the age of forty will remember how dance music flourished in nightclubs in the 90s. If you and your guests are of this generation, then perhaps some mellow trance music would be nice. This, combined with a few drinks, would stir up nostalgia and there is no party like a nostalgia party. Trance music is uplifting, if nothing else, so it is especially good for warmth and sunshine. The only thing you have to worry about is that the neighbours might complain, our sound systems are so powerful. The solution? Simple. Just invite them along!
A Mini Festival In Your Back Garden
BBQs are great occasions. Whoever invented them was a genius. Combining food with warmth, sunshine, beer and friends is a great idea. Adding music to the mix through a sound system will make the occasion even more enjoyable. It is like having a mini festival in your back garden. All the elements are there, even the grass to sit on!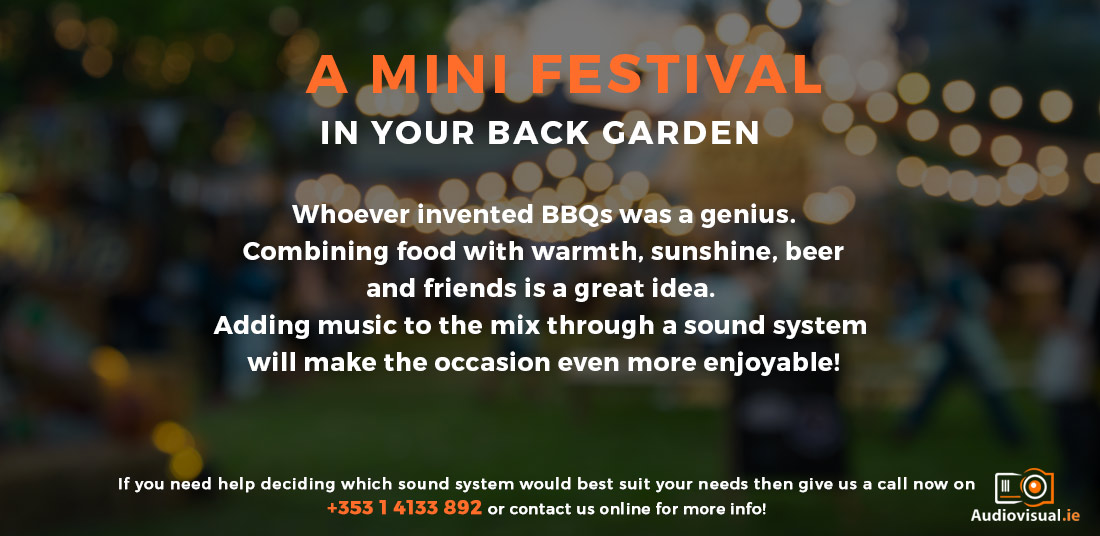 PA Systems for BBQs – Call Us!
If you are set on having a BBQ this summer, don't forget to call us and we can discuss how to bring music to the party. We understand how much you want it to succeed so we will take care of this important element, leaving you free to concentrate on other things such as not getting tomato sauce on your precious vinyl! Talk to us by calling +353 1 4133 892 or contacting us online and we will help you to make a truly legendary BBQ this year.