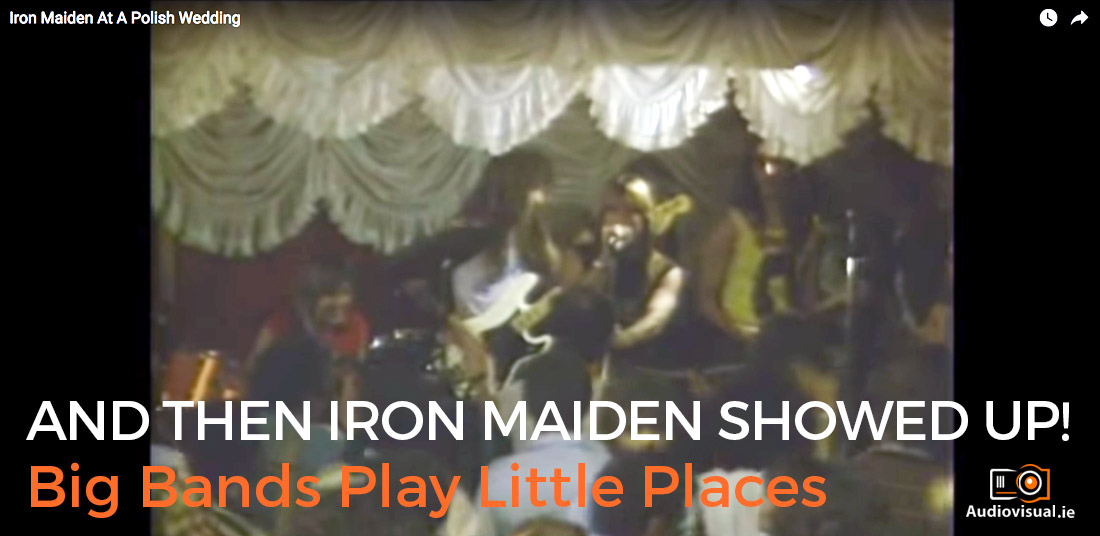 10 Jan

And Then Iron Maiden Showed Up! Big Bands Play Little Places

Imagine if you could have your favourite band play at your wedding afters or in your front room. For free. It would certainly be something to tell the grandchildren about. But it's never going to happen, right? Well, don't be so sure. It has happened to people in the past and it may happen again to some lucky souls. Two well-known occasions involve a wedding afters and a house party. So, what happened?
Iron Maiden Play A Wedding Party
In 1984, metal giants Iron Maiden were busy conquering the world, touring their Powerslave album. They played a concert in Poznan, Poland. Staying over-night in the city, they decided to leave their hotel and go for a few drinks, as you do. The closest place was a restaurant where there was a wedding party going on. The band were allowed in when they said who they were, and had a few drinks. Of course, it wasn't long before someone asked them to play and they were happy to do so. They got up on the small stage and belted out a couple of covers: Smoke on the Water by Deep Purple and Tush by ZZ Top. As anyone familiar with their repertoire would know, playing a couple of their own songs would have been less suitable for the occasion. Luckily, the micro concert was filmed and can be seen on YouTube.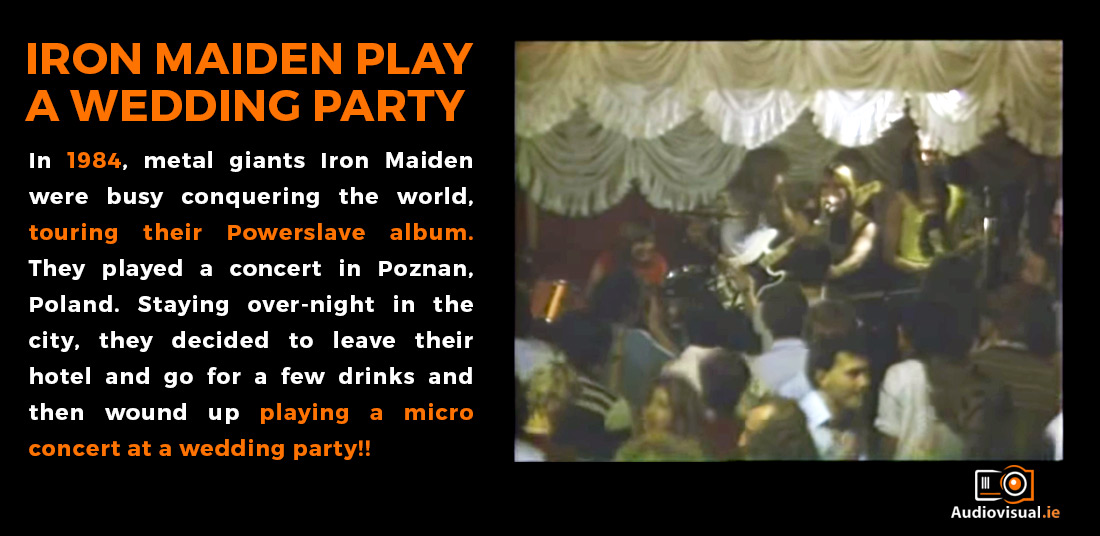 Metallica Play A Living Room!
If you think that can't be beaten, how about having the mighty Metallica play a gig in your front room?
In 1996, as part of promoting the band's Load album, MTV ran a competition. There were to be three winners and each would receive their prize in the back of a truck when it arrived at their home. In one truck was a giant tin of beans. In another was a land rover jeep and in the third was the band, who would go on to play an intimate gig in the winner's house. The winner who got Metallica for a day was a guy in Scandinavia. The band played a full set in his living room and they even let him take the mic for their well-known hit, Enter Sandman.
These are just two examples. There are probably many more similar incidents and occasions. What makes these so memorable is that Iron Maiden and Metallica were and still are two of the biggest bands on the planet.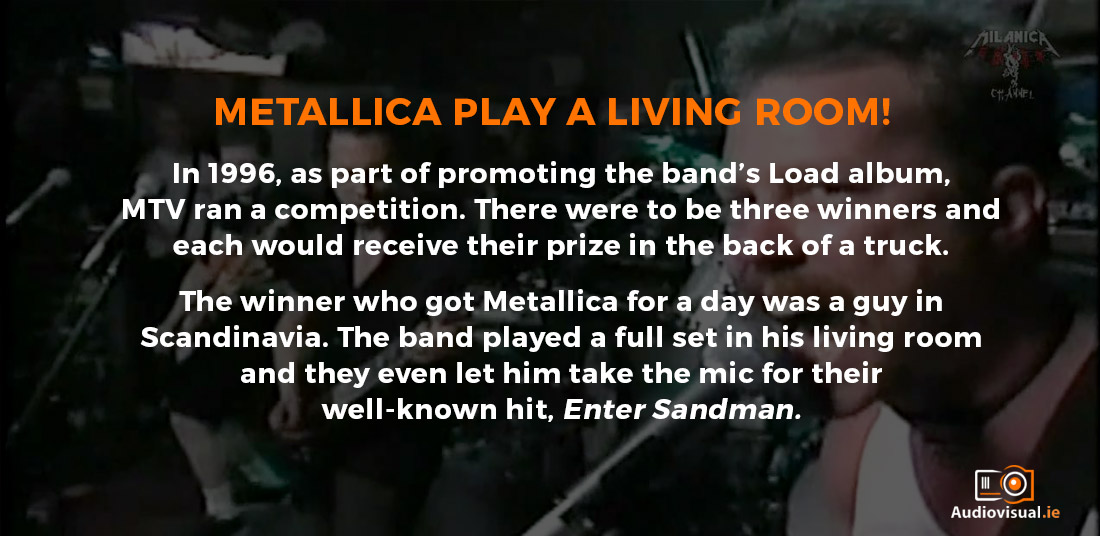 Hiring A Tribute Band
Okay, so it is probably never going to happen but you can still make your day memorable by hiring a tribute band. If you are part of the metal community and have invited many of them to your wedding afters, it makes sense to go for a tribute band over a regular band. Of course, you don't have to be a metaller to do this. But the metal scene is so closely knit and metal fans like to stand out from the norm, so that hiring an Iron Maiden tribute band or a Metallica tribute band is guaranteed to succeed.
If you are having a band play at your wedding and need some AV rental gear for their performance make sure to give us a call now on +353 1 4133 892 or contact us online and we'll advise on what setup is required!