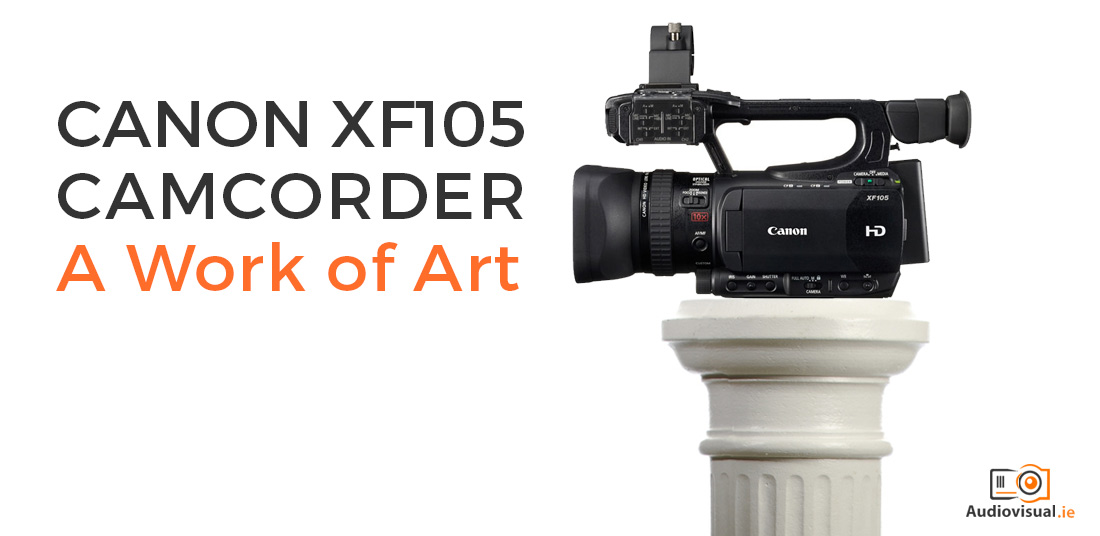 18 Jul

Canon XF105 Camcorder: A Work of Art

So, your wedding is coming up and you need a proper camcorder that is both powerful and portable. The solution? Our Canon XF105 camcorder. Why? Well, there are many reasons but here are just a few of them.
Canon XF105 Camcorder Capabilities
The Canon XF105 has outstanding capabilities thanks to its use of an MPEG – 2, 4:2:2, 50Mbps recording codec, which enables amazing image quality and provides the data rate broadcasters expect for HD productions. It allows seamless integration with existing workflows by supporting MXF files, alternative recording modes and compatibility with all NSE software packages.
Canon XF105 – A User Friendly Camcorder
The XF105 camcorder is very user-friendly thanks to its ergonomic design. The camcorder is ideally balanced with the hand grip close to the centre of gravity making it perfect for either hand held shooting or shooting on a tri pod. Control layout and menu system are all designed to make using the camera easy, whether you are a novice or a professional. The XF105 is more portable than other cameras in the XF range thanks to its smaller size and weight but it still offers a high level of recording due to its identical codec.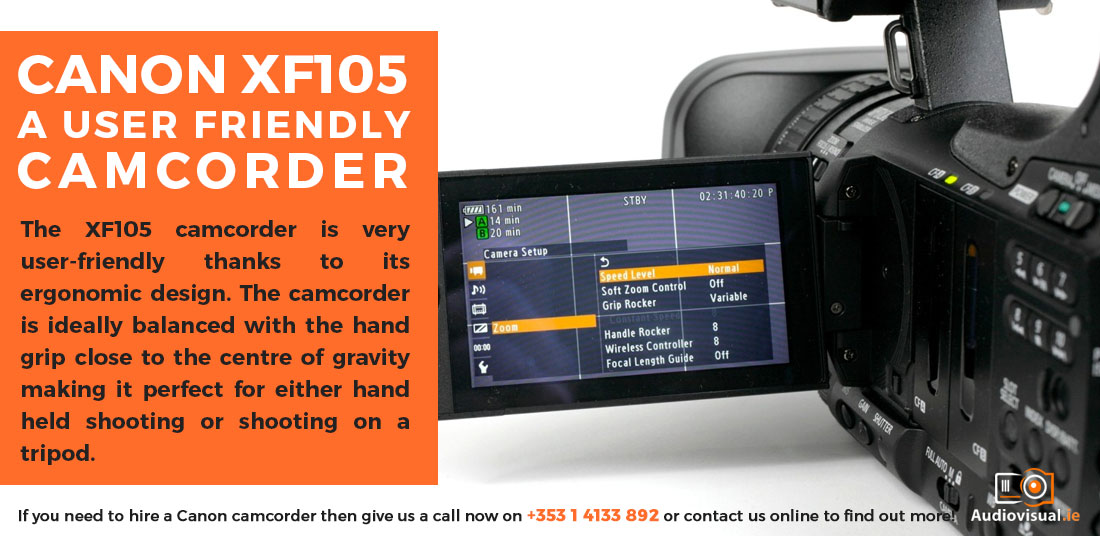 Extensive Customisation Gives Complete Control
There are many innovative features and advanced capabilities built into these devices. Dual card slots allow relay recording which means filming can continue without interruption and the same footage can be stored to both cards. A variety of frame rates allows both slow and fast recording and extensive customization gives complete control over every shot. Image parameters include Gamma, Knee, Colour Matrix, Saturation, Skin Tone and more.
XF105 Optical Image Stabilser
The XF105 also features fast, wide angle Canon HD video lens with built-in control ring for adjustment of zoom, focus or iris. The device boasts an optical image stabilizer which helps to reduce chromatic aberration and maintain sharpness. There is also a side mounted LCD with a sharp resolution and wave form monitor as well as Edge Focus to help set up a shot.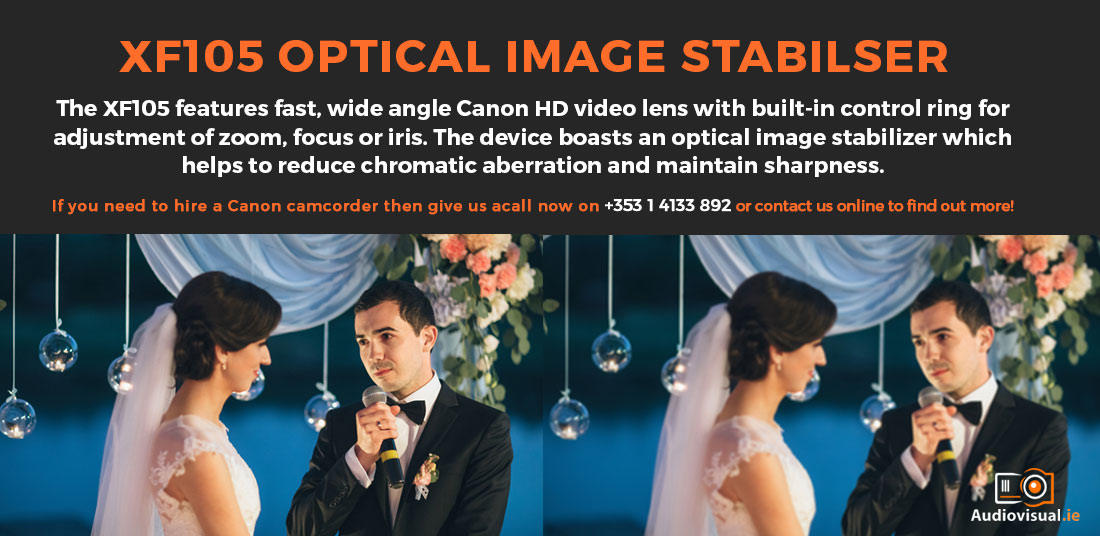 The Canon XF105 Will Not Let You Down
The people at Canon have succeeded in packing everything into this compact device: user friendly with a high degree of flexibility and functionality; portable with superior image quality that is fully customisable. This camcorder will not let you down, which is why we are proud to offer it for hire at our shop.
We Guarantee A Smooth & Trouble Free Performance
The XF105 is a class act. It is perfect for many occasions but especially weddings. We guarantee a smooth and trouble-free performance from this powerful and portable device on that special day. It's as easy as using an iphone or tablet. Impress them all by making a work of art which can be handed down through the generations. If you need to hire a Canon camcorder then give us a call now on +353 1 4133 892 or contact us online to find out more!