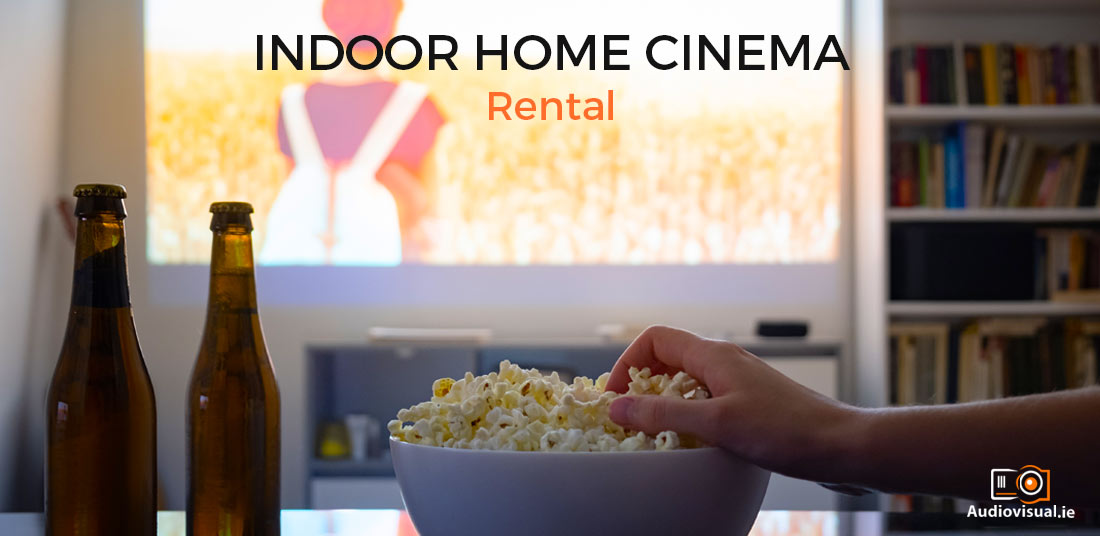 13 Oct

Indoor Home Cinema Rental

One thing this pandemic has taught most of us is not to take the small things for granted like nights out with friends and family to restaurants, bowling, the pub, a comedy gig and even the cinema to watch the latest movies. But you needn't miss out on the cinema experience as we here at AV.ie can supply you with all you need to provide the movie going experience from your very own home.
Increasing Indoor Home Cinema Rental
Many people have become rather ingenious in how they have passed the time during lockdown. Indoor home cinema rentals have risen over the last few months with people wanting to create event style nights in. If it's just a movie night you want, or a special birthday party for children, or friends around for a special occasion, a home cinema rental can provide a great, socially distanced experience for all. Not only can this provide a great form of entertainment and a chance to have some normality, but it gives you peace of mind in a controlled and safe environment.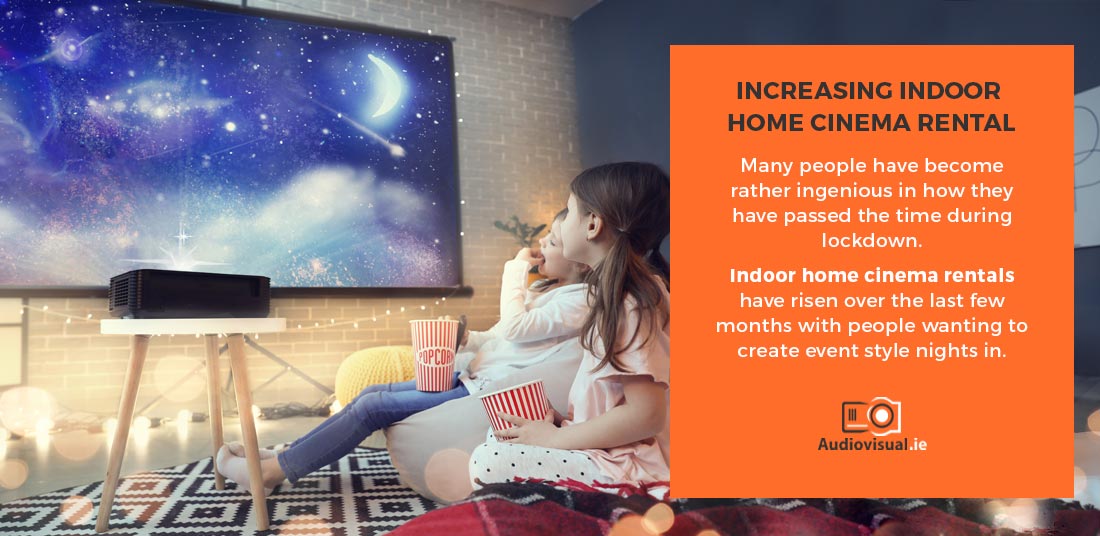 Home Cinema Rental – Delivery & Setup
At AV we can provide a home cinema kit which we'll set up and install. The kit comes with a HD projector, 2.1 sound system, and a Blu Ray player for ease of use. This setup is connected via HDMI, so you'll have a clean and crisp picture just like the cinema. Not only will we deliver and set up the kit for you, but we also collect it once the rental period is up. A completely hassle free endeavour for you to have that cinema experience again but from the comfort of your own home.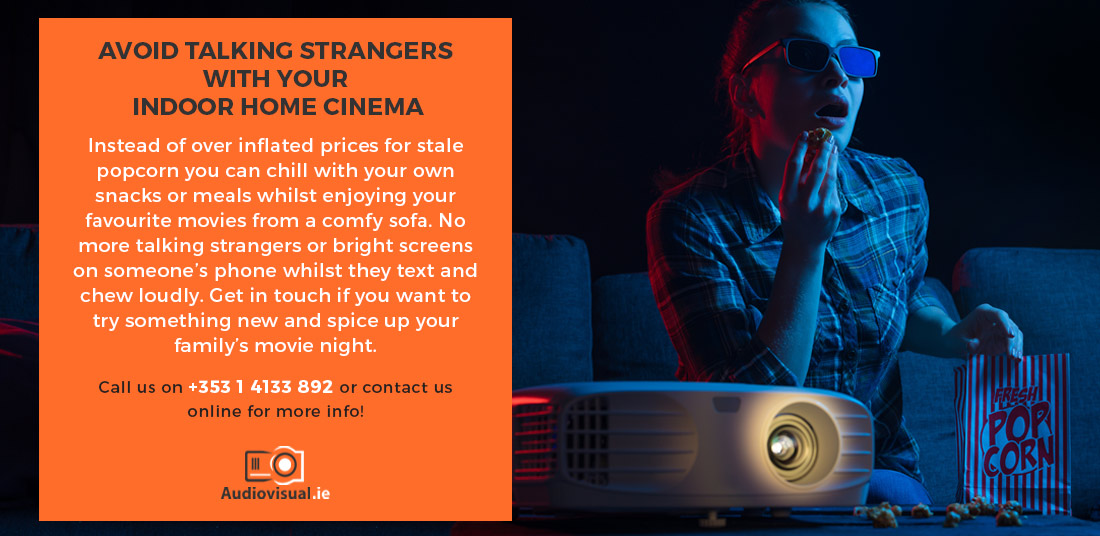 Avoid Talking Strangers With Your Indoor Home Cinema
Who wouldn't want to have their dinner whilst watching a movie on the big screen? Instead of over inflated prices for stale popcorn you can chill with your own snacks or meals whilst enjoying your favourite movies from a comfy sofa. No more talking strangers or bright screens on someone's phone whilst they text and chew loudly. Get in touch if you want to try something new and spice up your family's movie night. Call us on +353 1 4133 892 or contact us online for more info!