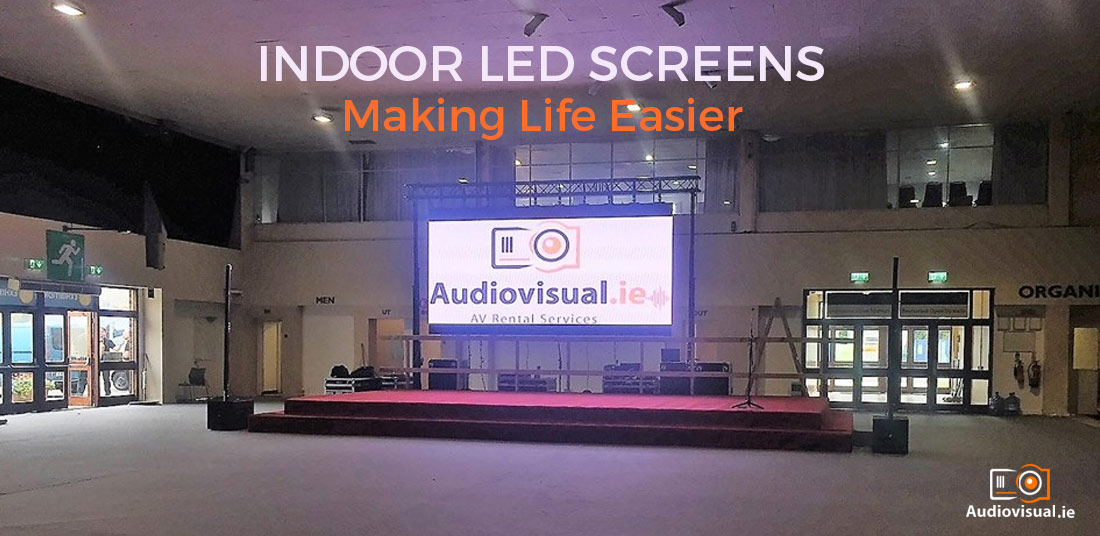 09 Oct

Indoor LED Screen Rental: Making Life Easier
Specialists in Indoor LED Screens
At Audiovisual.ie, we specialize in providing indoor LED screens for hire. These powerful display tools can show videos or images. Whatever the message you want to convey, our LED screens will perform excellently for you. They are the ideal visual display solutions for occasions such as conferences, exhibitions, award shows and corporate events.
Displaying Videos & Images Makes Life Easier
There is a lot to be said for the power of images, be they still or moving. Displaying images lends them a kind of iconic status. It foregrounds the content so that people will pause to take a look at it. Displaying images draws peoples' attention. It effectively says, here is something worth looking at or reading. Imagine how dull a conference or any other corporate event would be without images. Imagine how boring it would be if everything was communicated verbally? Not only does it highlight certain messages and ideas, displaying videos and images makes life so much easier. How convenient it is to be able to communicate messages in such a short time rather than explaining everything verbally.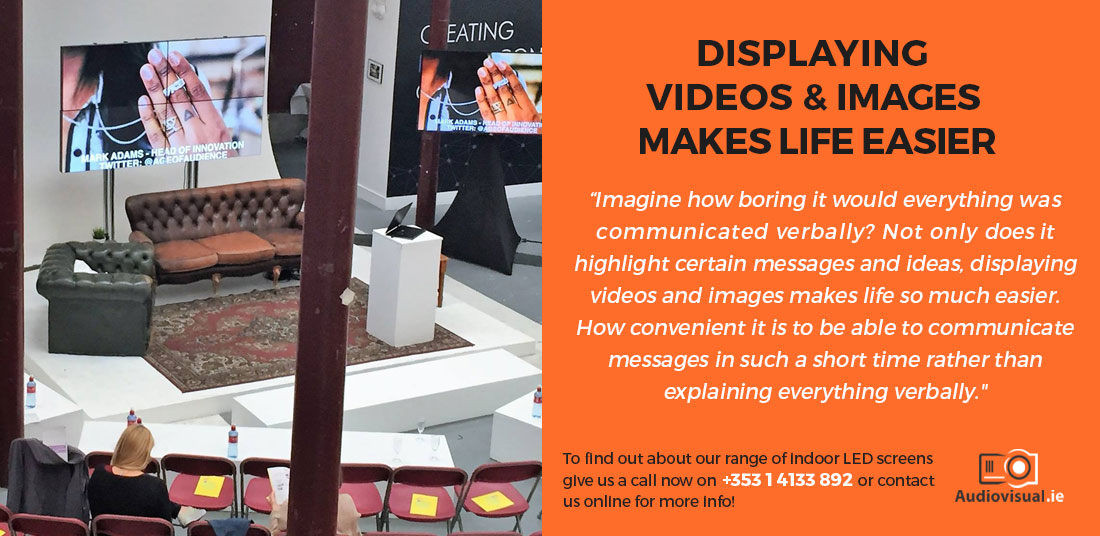 Benefits of Hiring Out LED Screens
In fact, saving time and effort is one of the major benefits of hiring out LED screens for your indoor event. You can say so much with a well-directed and edited video. We are now firmly into the information age in our society and these display tools are very much a part of it. They are powerful and convenient technologies that have become ubiquitous in our every day lives. So much of what we see and hear is mediated, that it would be strange to attend a conference or exhibition or other event without some form of signage.
LED Screens Don't Just Interest Us, They Impress and Inspire
Images and videos displayed on LED screens not only interest us, they impress and even inspire us. They are often made dramatic and iconic. Of course, this technology is part of the information age but imagery for dramatic purposes goes back a long way in Western society, all the way to the tragedies performed by the ancient Greeks, where imagery was painted onto the external wall of the 'skene' or backstage area. This innovation made it easier for the spectators to imagine where the action was located. In the same way, LED displays make life easier for those who attend an event. Imagery makes imagination easier, but it also stimulates imagination. Imagery and words work in a similar way in the modern comic book. Indeed, in this medium everything is conveyed through imagery and words. The reader is left to fill in the blanks, just as the attendee of a conference or business event is.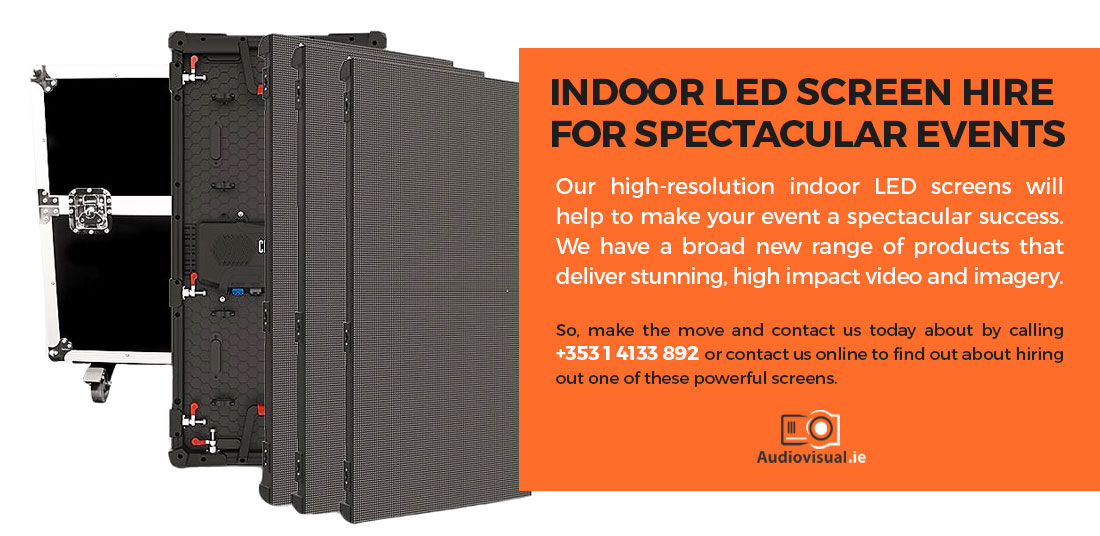 Indoor LED Screen Hire for Spectacular Events
Our high-resolution indoor LED screens will help to make your event a spectacular success. We have a broad new range of products that deliver stunning, high impact video and imagery. So, make the move and contact us today about by calling +353 1 4133 892 or contact us online to find out about hiring out one of these powerful screens.
Don't miss out on future blog posts and be in with a chance to win a €100 voucher by joining our mailing list now!