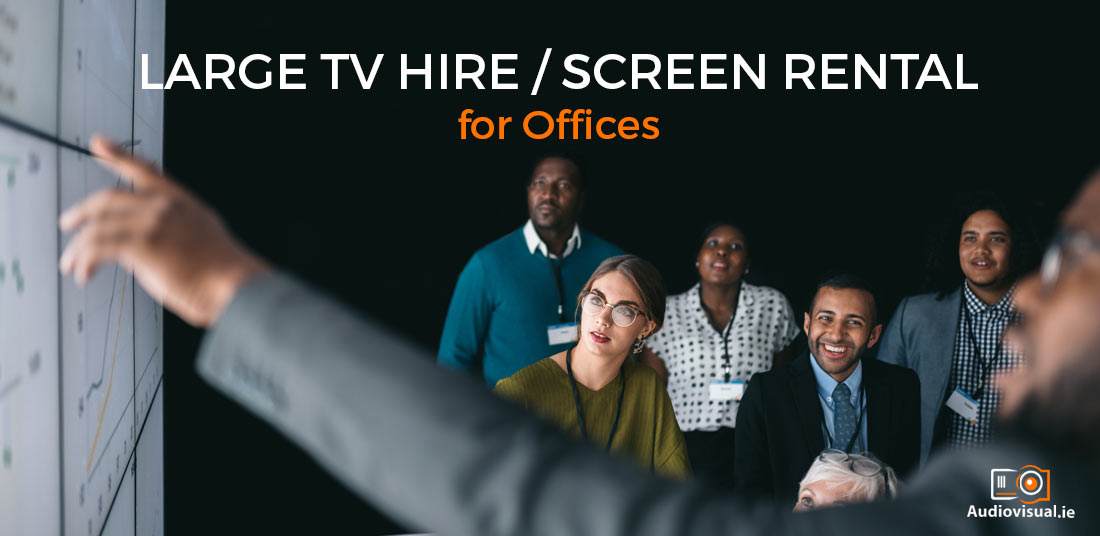 20 May

Large TV Hire / Screen Rental for Offices

Have you ever wanted to throw an office event for a presentation or awards ceremony? Do your meetings need that extra boost to get your message across? Is the cost of running tv screens and panels too much for your yearly budget? If you have answered yes to any of these then large tv hire or screen rental for offices may just be the solution you're looking for.
Screen Rental for Offices
We have a range of rental flatscreens from 32"-80" in size. We offer a hassle free set-up and guidance on how to use the flatscreens for your needs. We also offer LED wall rental for those larger scale events. Again, we can set this up for a smooth and stress free event. You won't have to worry about any technical glitches. Your presentation can run as smooth as you want and as glitzy as you desire. If it's just a conference meeting we can be as subtle as is needed.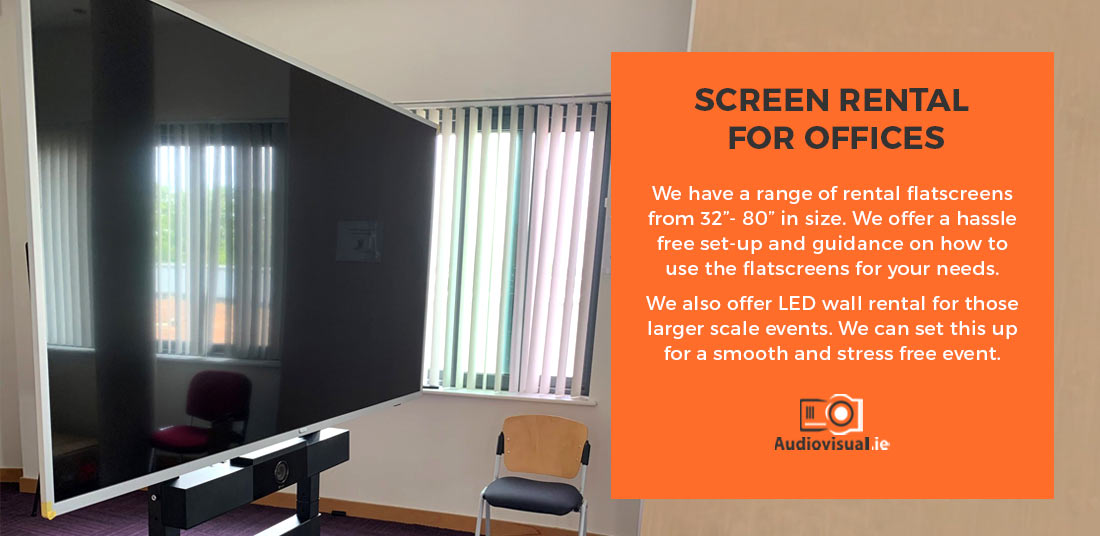 Benefits of AV Rental for Offices
Hiring for your event cuts down on yearly costs as there are no overheads. You won't have equipment that needs maintained throughout the year. No need to replace broken or faulty equipment. Our expert team are continually maintaining our range of screens to ensure everything is running perfectly before it reaches its destination. We can guide you on exactly what product will do the best job for your given specifications.
Office AV Rental for All Events
Our range covers all your needs. We have flatscreens of varying sizes, video walls, LED walls, LED screens, sound systems, projectors as well as stage and lighting for those larger scale events. All available to hire from our expert team that will fully engage in the setup process so you don't have to worry.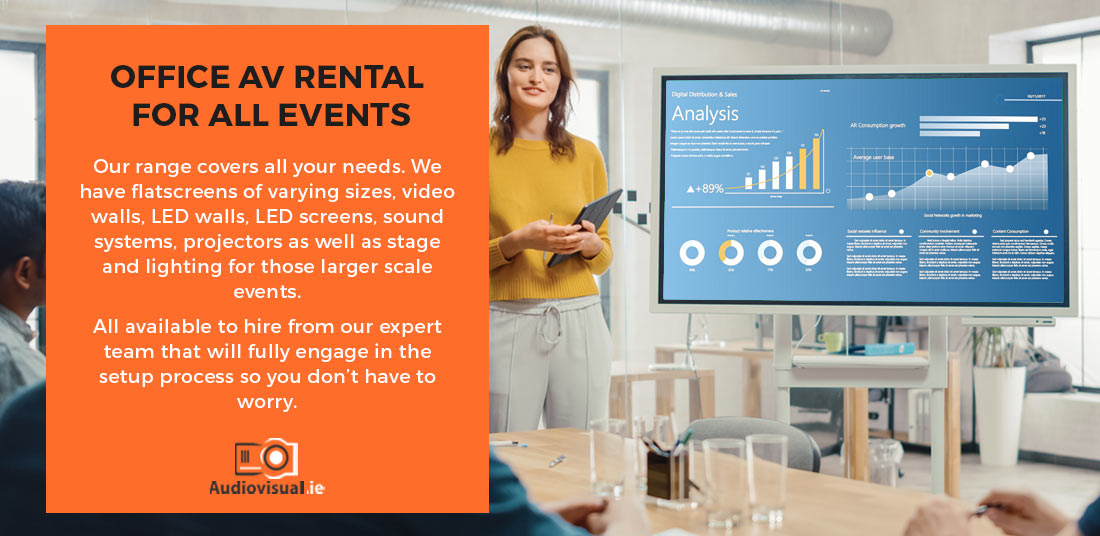 50+ Years in AV Rental
We at AV have been in business for over 50 years supplying top quality technology to businesses across Ireland. Our skilled team offer a bespoke service that caters to individual needs. We have supplied many events and shows over our long history. If you would like to make an impression in your event then give us a call on +353 1 4133 892 or contact us online and we will give you a range of suitable options for hire.