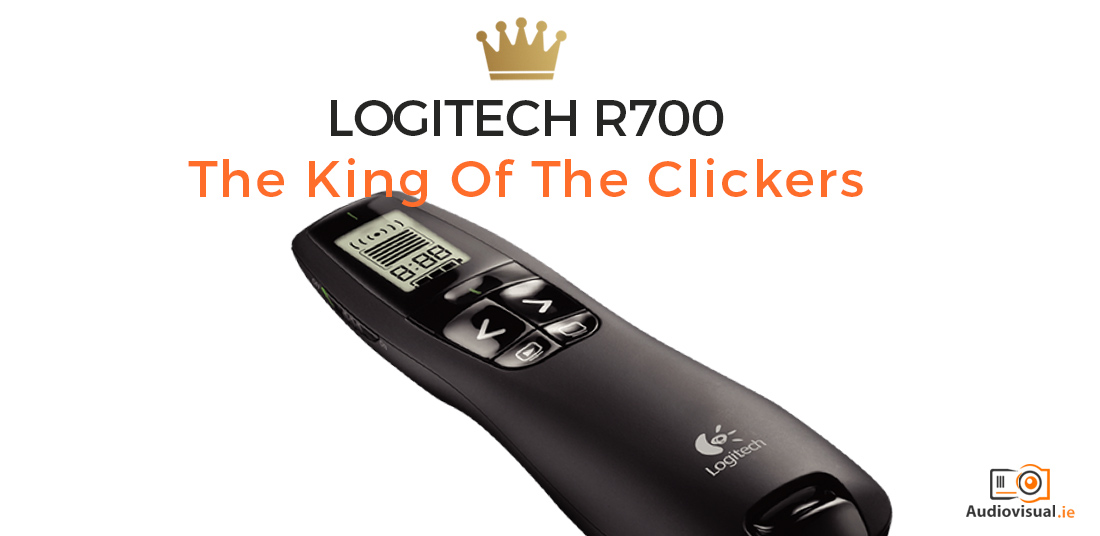 08 Aug

Logitech R700 – The King Of The Clickers

We've all been there. The PowerPoint presentation deserves a design award, the projector (booked from us of course) looks crisp and vibrant, the screen is perfect, the sound system works great and were ready to go. Just one problem. The presenter is located at the podium and the laptop is 20 metres away… There are no longer cables available and there is nothing more 1970's than the presenter saying, 'next slide' every time it's time to move on.
Enter The Logitech R700
Cometh the hour, cometh the clicker. The Logitech R700 is the holy grail of presentation clickers. Even holding it your hand makes you feel more confident. The 100-foot (30-meter) range helps you make ordinary presentations exciting as you control the laptop form anywhere in the room with pinpoint accuracy. You're completely in control as you navigate through your presentation with confidence with the intuitive slideshow controls. A brilliant red laser pointer helps you get their attention, and keep it.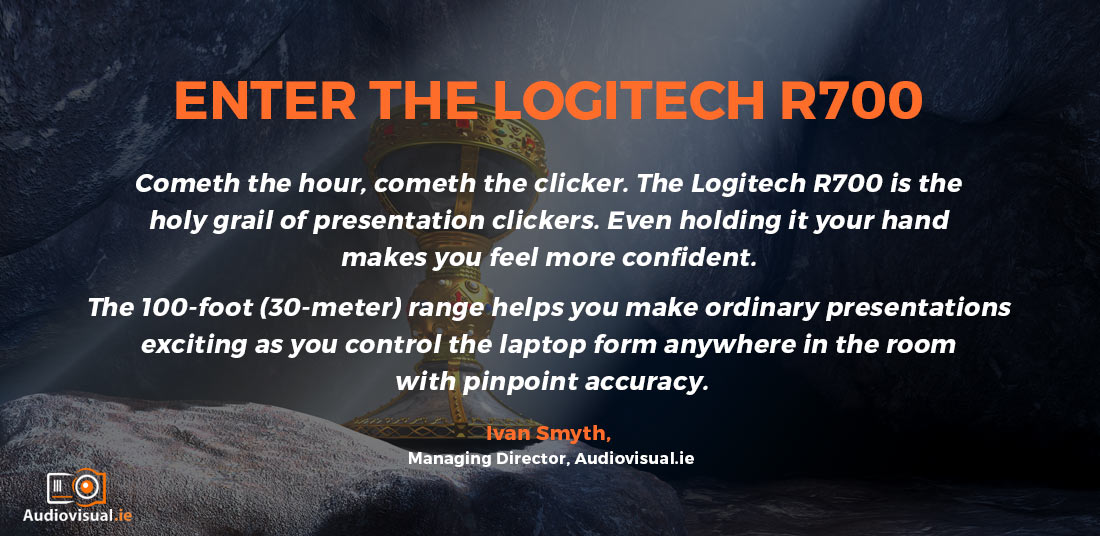 Plug & Play Ease With The R700 Professional Presenter
Best of all, it's all Plug-and-play. There's no software to install. Just plug the receiver into a USB port to begin. And when the show is over, you can store the receiver in the presenter. The inbuilt LCD allows you to keep track of time, battery, and wireless reception with a glance or with silent, vibrating alerts. You can remain focused on your presentation and not the clock.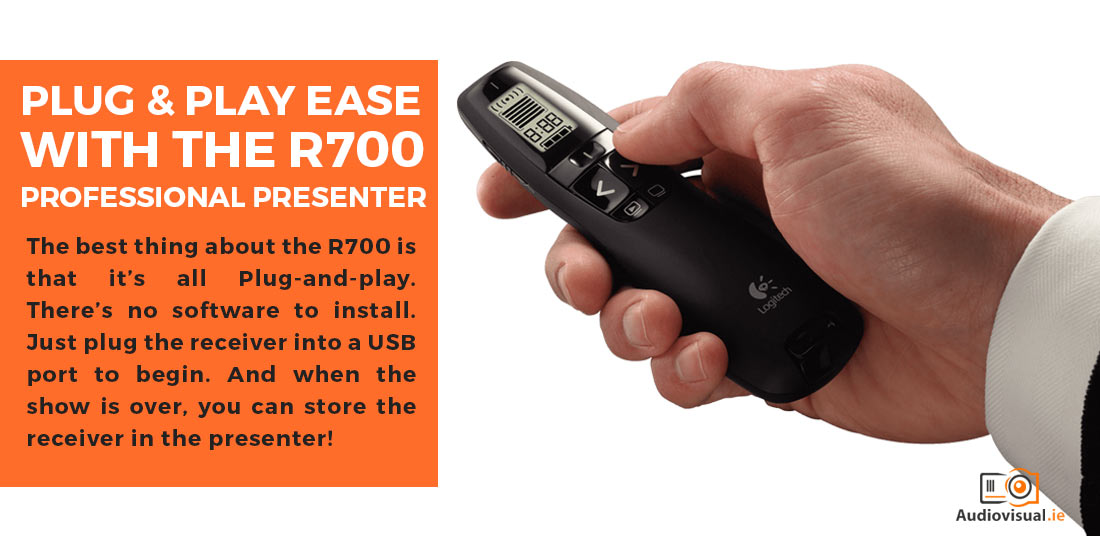 The Best Clicker For Presentations Yet!
We have been through more than a few 'clickers' here at AudioVisual.ie and we reckon this is the one you want. Call us to book your AV rental requirements on +353 1 4133892 or click here to book your projector rental.
And, need a wireless presenter? Well, we rent them and if you mention this blog post and we'll even include one free with your next rental!