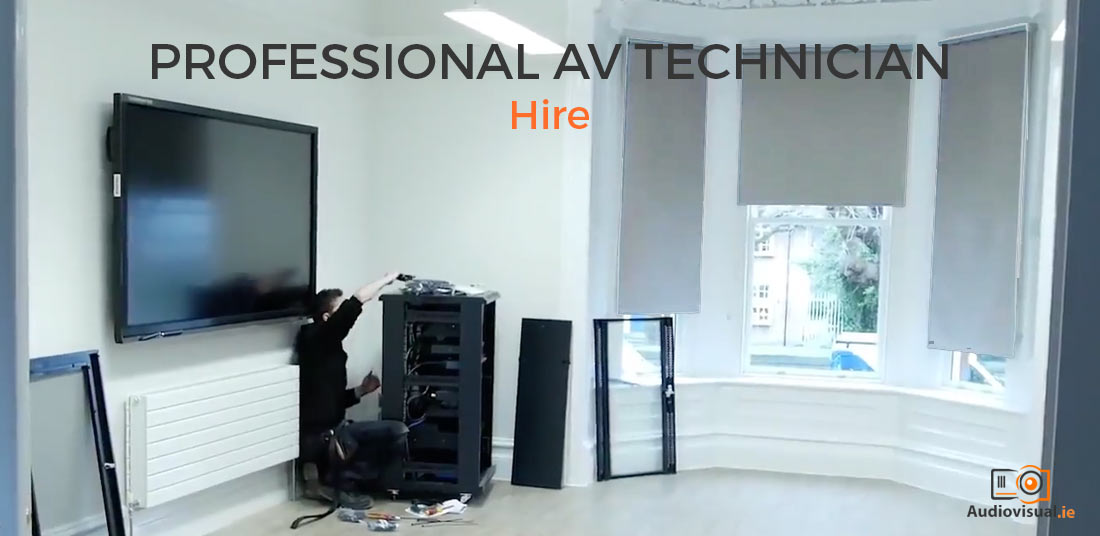 21 Jan

Professional AV Technician Hire

Much planning goes in to setting up a corporate event and that's no different to setting up an AV system for the event. A lot can go wrong during the setup which in turn causes your event to hit hiccups. The last thing you want is your event to have any hitches that makes the event, and your business, look unprofessional. This is the main reason hiring a professional AV technician to implement and run any system you require for your events is a must.
Hiring A Professional AV Technician
Our team has over 50 years' experience in this industry and we can provide you a professional, smooth, hitch free event. We can offer advice and guidance on what system best suits your events needs. Our trained experts can also set the entire sound system rental up and provide that expertise throughout the event. No need for any unwanted gremlins popping up during your important event.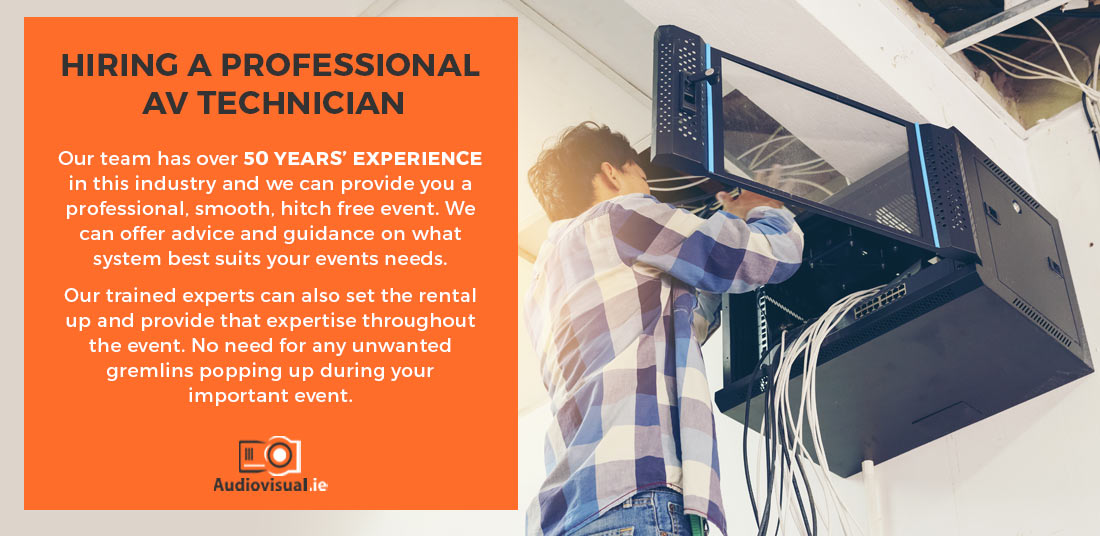 Avoid Snowballing Technical Problems
If you've ever had an event that's had some technical problems then you know they can snowball and panic some in to not thinking clearly when trying to solve the issues. If you hire a professional AV technician then all those worries are immediately expelled. A professional AV technician will also maximise the systems potential for your event. All kinks will be ironed out beforehand as the technician will know each and every product inside out through years of experience.
AV System Positioning – Getting It Right
Sometimes the positioning of the AV system is often overlooked. There are optimal areas in an events room for positioning the systems components to ensure maximum impact for the entire audience. It's vital your event is able to reach all corners of the room with no distorted visuals or sound. This is something a professional AV technician will already have in mind before setup even commences.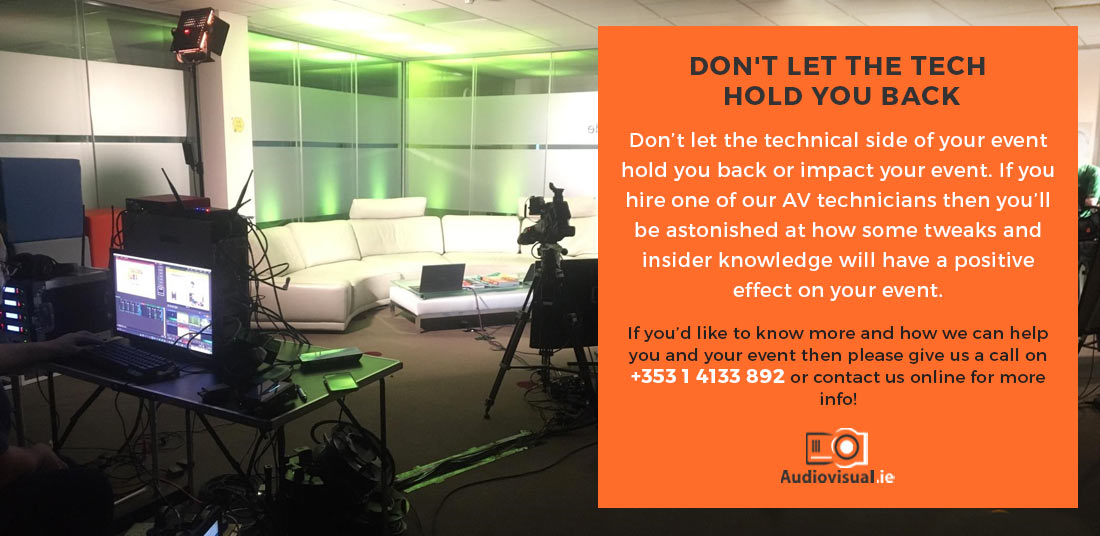 Don't Let The Tech Hold You Back
Don't let the technical side of your event hold you back or impact your event. If you hire one of our AV technicians then you'll be astonished at how some tweaks and insider knowledge will have a positive effect on your event. If you'd like to know more and how we can help you and your event then please give us a call on +353 1 4133 892 or contact us online for more info!