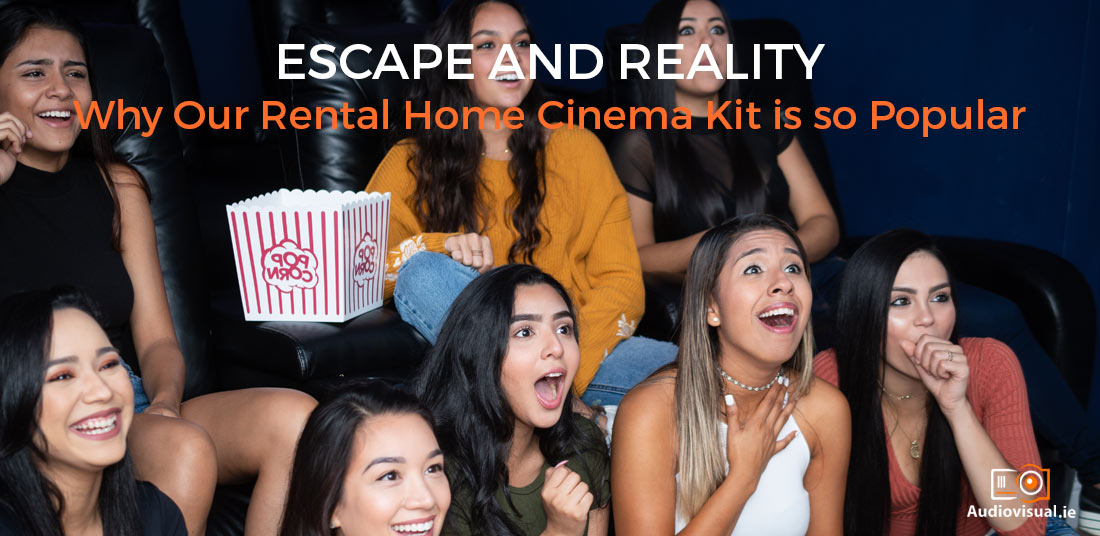 03 Jul

Escape and Reality: Why Our Rental Home Cinema Kit is so Popular

Here at AV.ie, we are proud to offer our rental home cinema kit for parties and special occasions. It is a very popular hire – once people try it, they come back for it again and again. Here are some reflections on why the home cinema kit is in such high demand.
What Does Cinema Do Better?
Cinema is the dominant art form of our age. It has been with us over 90 years and there are no signs that it is going away. It has survived the advent of the TV, the VCR, DVD, Blu-ray, the video wall and Netflix. It is now bigger than it has ever been. What is the reason for this persistence? What does cinema do better than other popular artforms? The answer is escapism.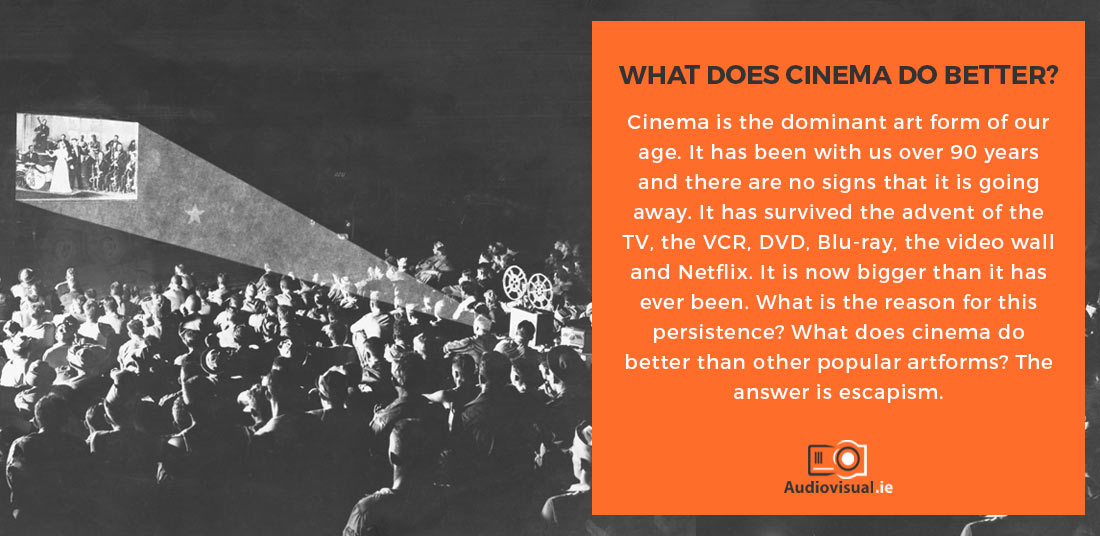 Escape Life's Pressures & Worries
There is simply no better way to escape life's pressures and worries than a visit to the cinema. You sit in the darkness before this great screen and there is nothing else but you and the film that is projected on it. There is no other art form that is as totalitarian as cinema as it completely dominates our senses and transports us away from the daily worries and pressures. The ability to embrace in this escapism at home (or wherever you set up the rental home cinema kit) is an appealing notion for most.
A Reflection of Reality – Rented!
So, cinema is the best way to lose yourself for a couple of hours. But, paradoxically, cinema is also the art form that comes closest to consciousness. It represents the mind better than any other mode of artistic expression. So, it also appeals to that part of us that wants to see a reflection of reality. Having the ability to indulge in this reflection of reality via a rental home cinema kit is one of the reasons why there is such demand for them!
Our Rental Home Cinema Kit Will Not Disappoint
Our home cinema kit recreates the experience of cinema right in your living room. Instead of going out to the cinema bring the cinema in to your home. You can play anything you wish on it: motion pictures, wedding or honeymoon films, holiday films. Special occasions deserve special experiences and our home cinema kit will not disappoint. If you haven't hired one out before you should try it! It really is like being in an actual cinema. We supply everything: projector screens, projectors, speakers, even a drape. All you need to provide is people and popcorn.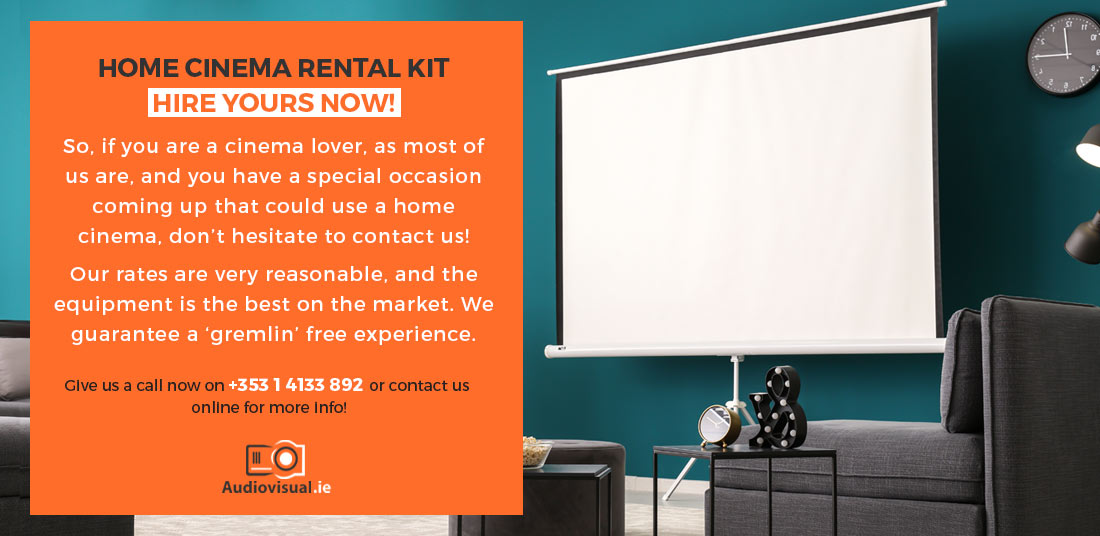 Home Cinema Rental Kit – Hire Yours Now!
So, if you are a cinema lover, as most of us are, and you have a special occasion coming up that could use a home cinema, don't hesitate to contact us! Our rates are very reasonable, and the equipment is the best on the market. We guarantee a 'gremlin' free experience. Give us a call now on +353 1 4133 892 or contact us online!
Don't miss out on future blog posts and be in with a chance to win a €100 voucher by joining our mailing list now!