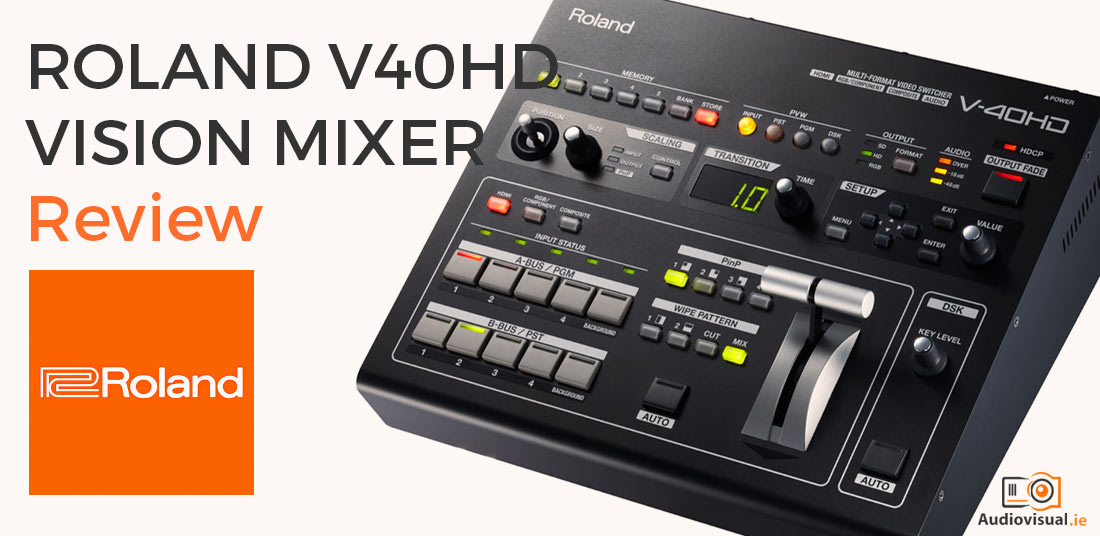 18 May

Roland V40HD Vision Mixer Review

We are so impressed with the new Roland V40HD vision mixers that we just had to write a review about it and tell you about it! We have not come across such a simple and feature packed Pro AV vision mixer at such a great price.
Roland V40HD Vision Mixer – The Pinnacle of HD Picture Quality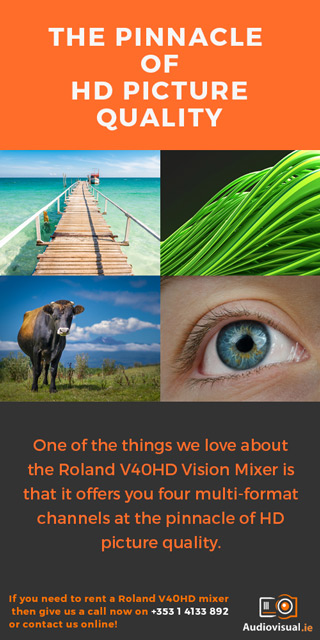 One of the things we love about the Roland V40HD Vision Mixer is that it offers you four multi-format channels at the pinnacle of HD picture quality. The V-40HD Live Video Switcher is ideal for any live event or installation that requires connection to a variety of sources whether they be digital or analogue, computer or video format. It is particularly positioned to support configurations using HDMI cameras as well as computers.
The Techie Bit – Roland V40 Review
The V-40HD handles true multi-format video meaning there is no need to match input sources to the output resolution. Every input has it's own broadcast quality scaler that individually scales each source as required to fit any output resolution chosen. This is essential on a live gig and with twelve inputs on four channels plus one (background), and 5 output connectors with independent scalers on the inputs and output allowing you to connect HDMI/DVI, RGB, component and composite sources. It supports input/output resolutions up to 1080/60p or 1920×1200.
The V-40HD is HDCP compliant which allows you to mix copy-protected game and Blu-ray content with other computer and camera sources. It features an input source multi-viewer output that provides a convenient monitoring solution when connected to an HDMI monitor. The V-40HD is equipped with four input systems (Inputs 1 – 4). Each of these systems has three types of input connectors – HDMI, RGB/Component, and Composite – allowing you to connect a total of twelve video devices. For output, the V-40HD provides three systems: Output (HDMI, RGB/Component, Composite), Output 2 (HDMI, RGB/Component) , and Preview (HDMI).
What We Love About The Roland V40HD
We love the V40HD for every gig. We can match input resolutions to output resolutions with ease. We can match our content to any display device with the 'flick of a switch'. We can mix through different inputs with the smooth glider which is nicely weighted and feels just right.  Most importantly the V40HD adds a professional finish to every show.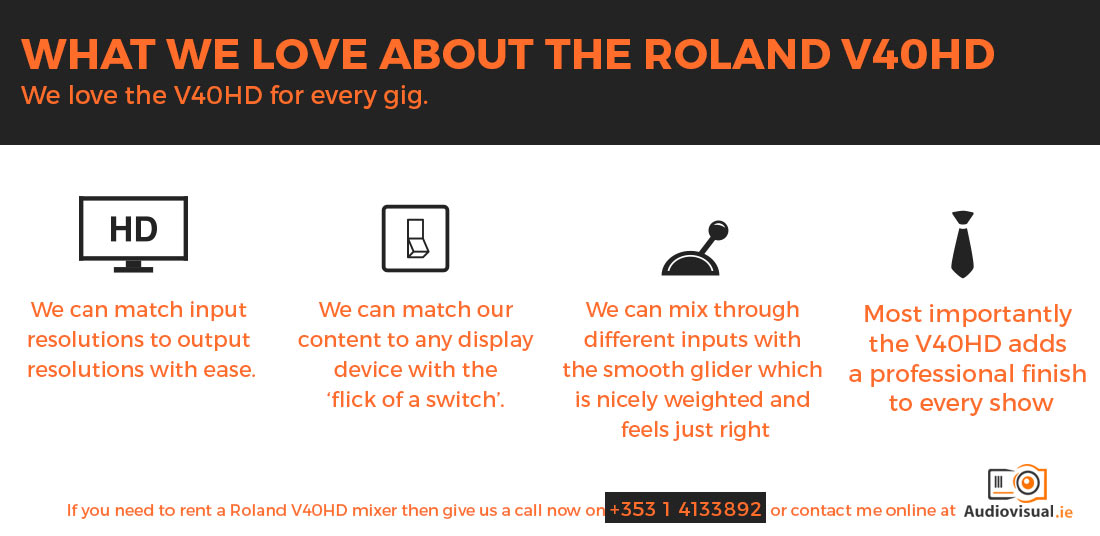 Roland V40 HD Vision Mixers To Rent!
This great scaler switcher is now available to rent from us here at AudioVisual.ie. If you need to rent one or would like any advice on scalers and presentation switchers call me on +353 1 4133892, email me directly at ivan@audiovisual.ie or use our contact form here!