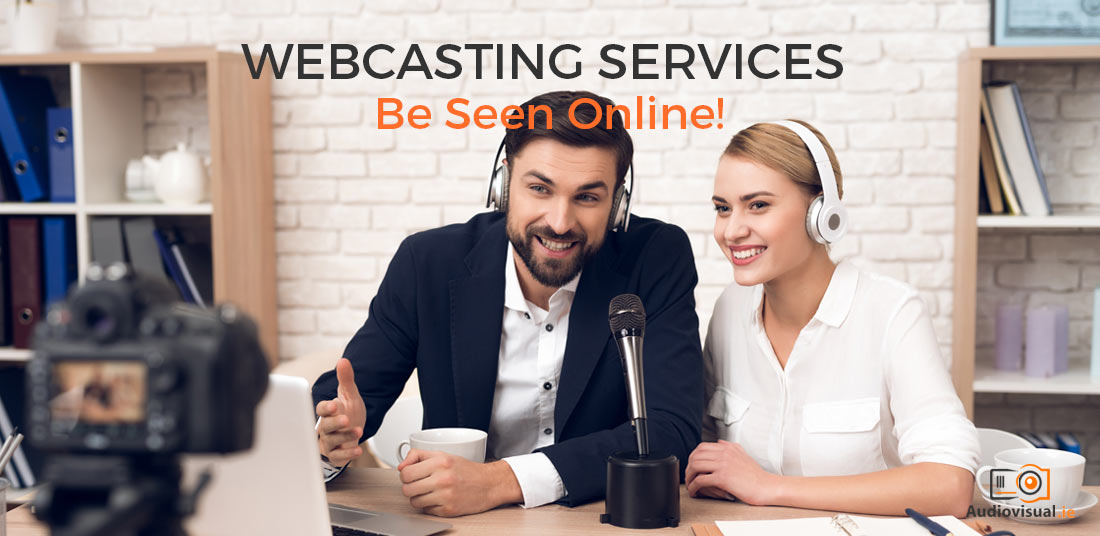 22 Mar

Webcasting Services – Be Seen Online!

Webcasting is a way of harnessing the power of the Internet by transmitting a live video and audio feed of an event across the Web. It is incredibly convenient and effective as a broadcasting tool. Here at AudioVisual.ie we offer a webcasting service that is customised to suit your exact requirements.
Webcasting Services
The world is continuing to get smaller and smaller and Internet technology is largely responsible for this. Broadcasting your event across the Internet will allow anyone from any part of the globe to attend. It is like having the world in your workplace. So much time, effort and money can be saved by allowing people to be a part of a webcast. Instead of travelling to the event, they can attend without leaving the comfort of their own workplace or home. It really is a gamechanger as far as holding an event is concerned.
Webcasting Used by Professional Service Providers
Webcasting is commonly used for financial reports, shareholder and investor briefings, sales presentations and training applications. It can be used by professional service providers across all industries. The event can also be edited and reused for marketing purposes.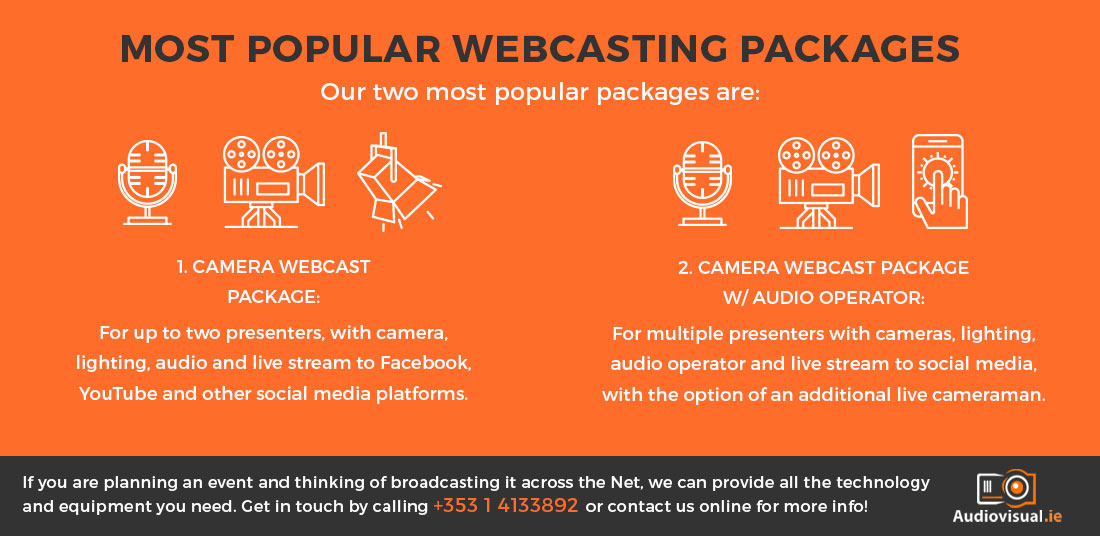 Most Popular Webcasting Packages
Our two most popular packages are:
Camera Webcast Package: For up to two presenters, with camera, lighting, audio and live stream to Facebook, YouTube and other social media platforms.
Camera Webcast Package w/ Audio Operator: For multiple presenters with cameras, lighting, audio operator and live stream to social media, with the option of an additional live cameraman.
Webcasts with Professional Audio & Visuals
We work with Viewfinder, who provide simply the best video and production services on the market. We also supply local screens and sound systems for inhouse audience. Live streams can be embedded in your website or we can create a hosting environment where participants click to join. We offer a stand-alone service, or we can plug our webcast service into your live event and open it up to hundreds of participants. This is ideal for conferences or large-scale presentations. Our comprehensive packages allow you to webcast professionally and soundly with the best equipment available. Internet technology has advanced so much in the last decade or so that it can deliver a smooth streaming experience and high-quality video and audio for all involved.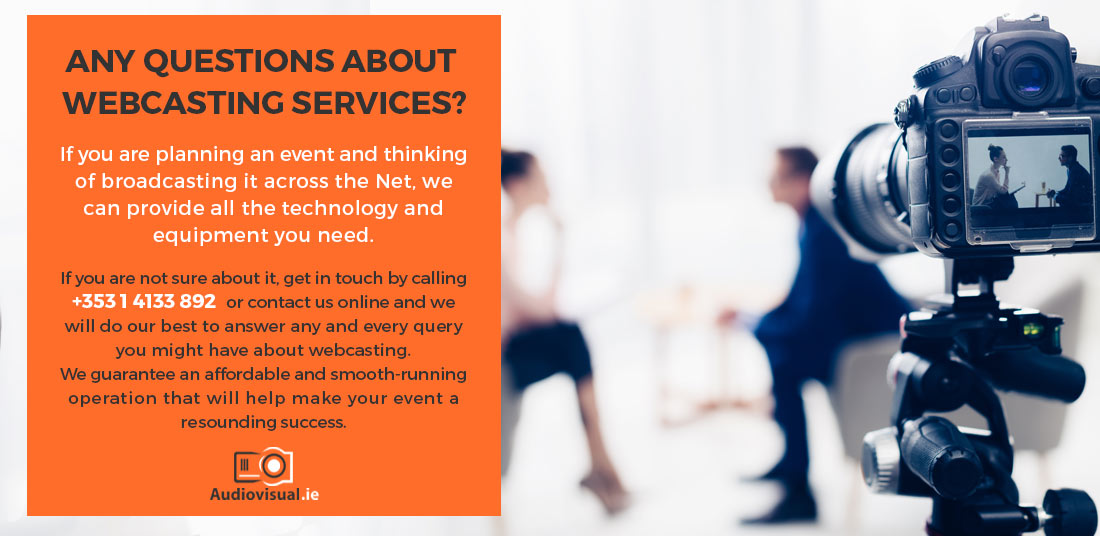 Any Questions About Webcasting Services?
If you are planning an event and thinking of broadcasting it across the Net, we can provide all the technology and equipment you need. If you are not sure about it, get in touch by calling +353 1 4133 892 or contact us online and we will do our best to answer any and every query you might have about webcasting. We would highly recommend it as a way to reach out to your audience and get as many people involved as possible. We guarantee an affordable and smooth-running operation that will help make your event a resounding success.
Don't miss out on future blog posts and be in with a chance to win a €100 voucher by joining our mailing list now!