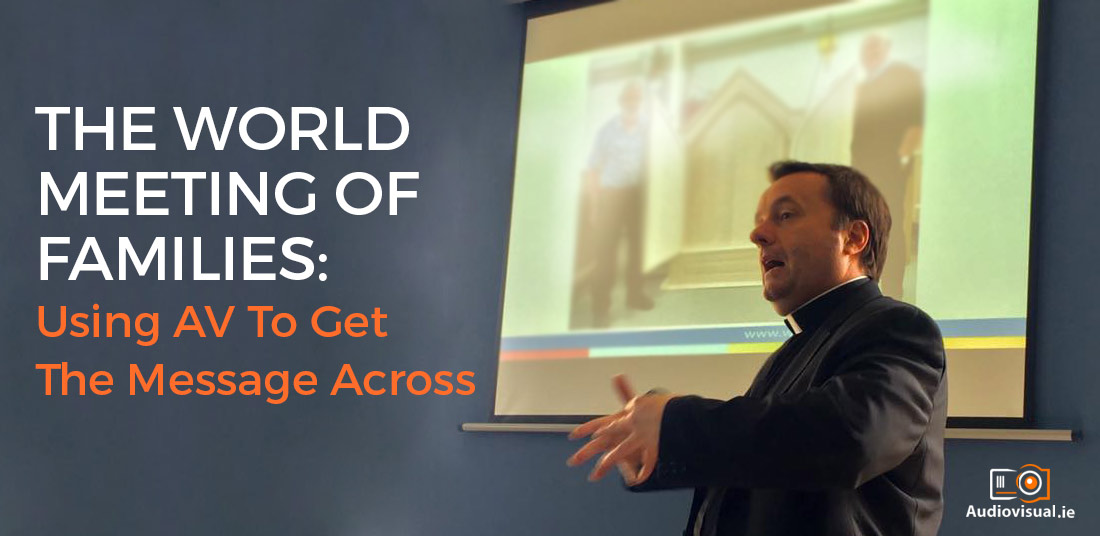 04 Jul

The World Meeting of Families: Using AV To Get The Message Across

Unless you've been living under a rock for the last six months, you'll know that Pope Francis is visiting us in August as part of the World Meeting of Families event. We can help you to prepare for the festivities by delivering the right audio-visual solution. We've had a lot of interest in our products from people who are organising events as part of the celebrations.
Rent Flat Screens As Well As Video Operators
You've probably heard that the main events are being held in Phoenix Park, Croke Park and the RDS, but there will also be activity all around the island of Ireland as dioceses come together to celebrate, pray and reflect upon the continued importance of marriage and the family in our society as part of the World Meeting of Families. Here at Audiovisual.ie we've received many enquiries from people looking to rent flat screens as well as video operators for the World Meeting of Families and for their local gatherings.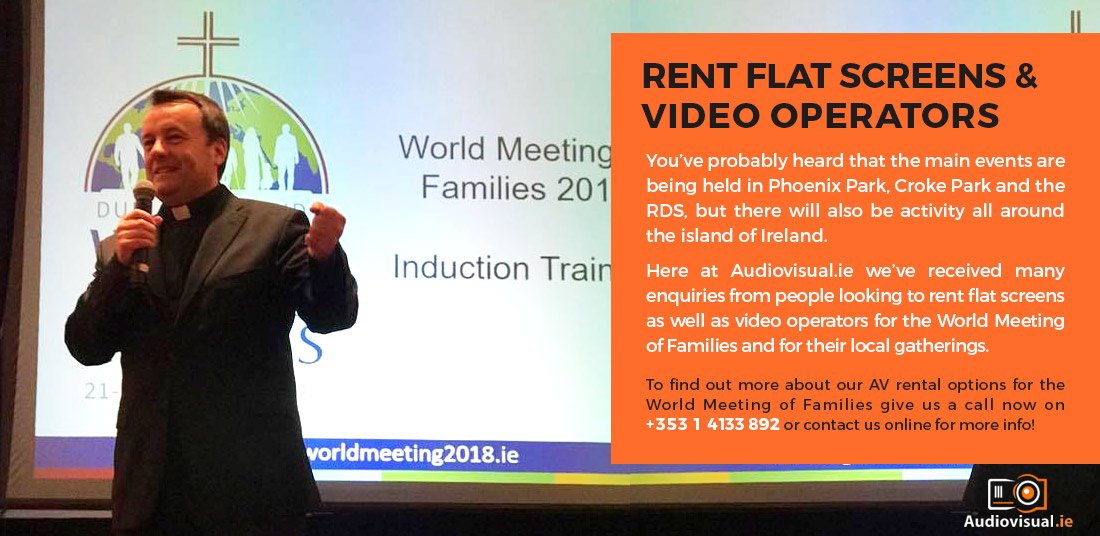 Previous World Meeting of Families Events
The use of audio-visual technology at religious events is now common place. The Catholic Church, like any other large organisation, needs to move with the times. Indeed, looking at photos of previous World Meeting of Families events, they have all the trappings of a popular music festival: the huge PA system, the giant video walls and the massive murals hanging on either side of the stage. The church has a message to impart and that message must be loud and clear if it is to be heard and taken in. Only through the right audio-visual technology is this going to happen. This is true of the major events of the festival but also the local events that are happening throughout the island.
Range of Flatscreen Rentals
At Audiovisual.ie we rent out a range of flat screens that can be used as part of the celebrations in dioceses across the country. We have Plasma, LCD and LED screens available in 32", 40", 50", 60", and 80" sizes. These versatile and effective machines will enhance your event considerably. We've also experienced a demand for video operators. If your event is to run smoothly we recommend one. Not only will they take care of the video, they can setup and test the equipment too, so everything will go without a hitch. There have also been a lot queries about our uplighter kits. These lights will transform your event, giving it a glamourous and professional look.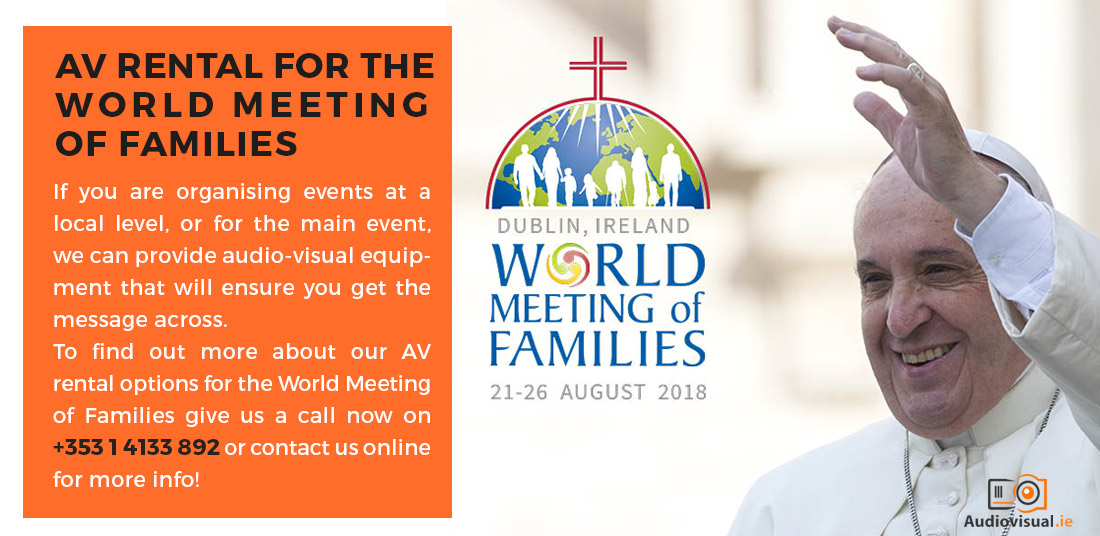 AV Rental for The World Meeting of Families
A wave of religious feeling is expected to hit the country for the Pope's visit and the World Meeting of Families festival. Here at Audiovisual.ie we will help you to take advantage of this. If you are organising events at a local level, or for the main event, we can provide audio-visual equipment that will ensure you get the message across. To find out more about our AV rental options for the World Meeting of Families give us a call now on +353 1 4133 892 or contact us online for more info!
Images thanks to The World Meeting of Families