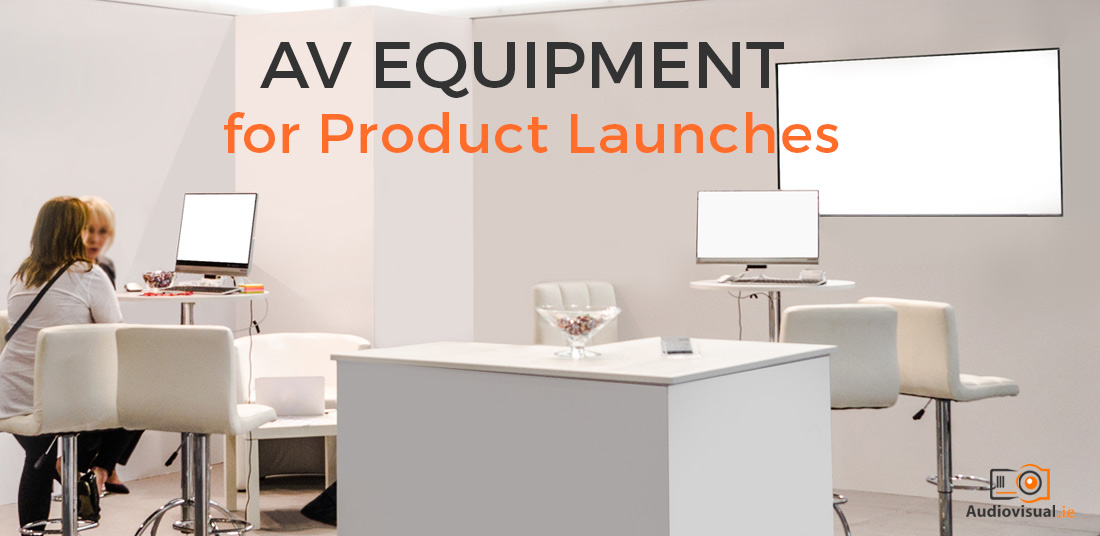 14 Feb

AV Equipment for Product Launches

So, your company has put you in charge of a product launch. You have your notes. Everything is planned out in your head. What do you do now? You make sure you get the right audio-visual equipment. In this post and the next one we'll cover some of the key pieces of AV equipment for product launches!
The Right AV Equipment For Product Launches
Hiring out the right AV equipment is paramount – the success of the occasion will depend largely on this. You could conceivably do a product launch without any audio-visual equipment at all, but you need to be heard and you need visual aids to get the message across.
The Most Important Aid to a Product Launch
Probably the most important aid to a product launch is a PA system. You need to make a noise. A PA system will make sure everyone hears your exposition. It also allows you to add music. Music can be a powerful presentation tool, adding just the right mood and ambience to the occasion. AV.ie supplies quality compact PA systems which will take care of the aural aspect of your launch. From the all in one Proel LT10 portable system to the Nexo PS10 and LS500 package for large events, you are sure to find the right audio solution. We also provide wireless microphones, playback equipment, recording devices and much more.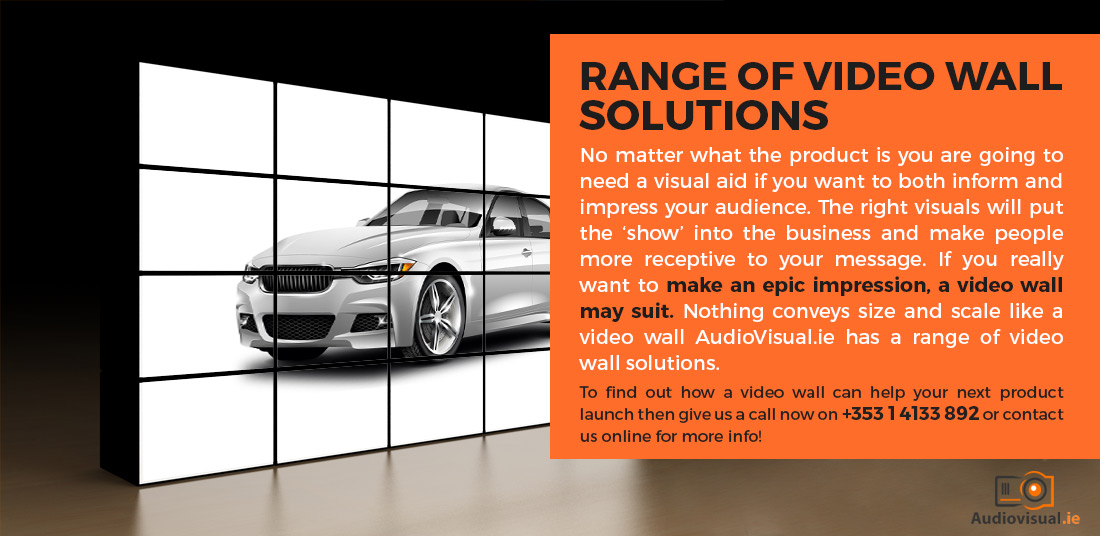 Range of Video Wall Solutions
With the sound sorted, now you need to focus on the visuals. No matter what the product is you are going to need a visual aid if you want to both inform and impress your audience. The right visuals will put the 'show' into the business and make people more receptive to your message. These days there are a few different options available for this aspect of a multi-media event. If you really want to make an epic impression, a video wall may suit. Nothing conveys size and scale like a video wall. AV.ie has a range of video wall solutions. We also provide flat screens, both regular and interactive. An interactive touch screen is a sophisticated, powerful tool that will further impress your audience. There are numerous flat screen options available at our store.
The Latest in Projector Technology
If you want to go for something more traditional, we have numerous projectors for hire. The latest in projector technology is represented in our range, from conference and large venue projectors that offer high resolution and multi-connectivity to interactive smartboard systems that bring the power of multi-media to your fingertips.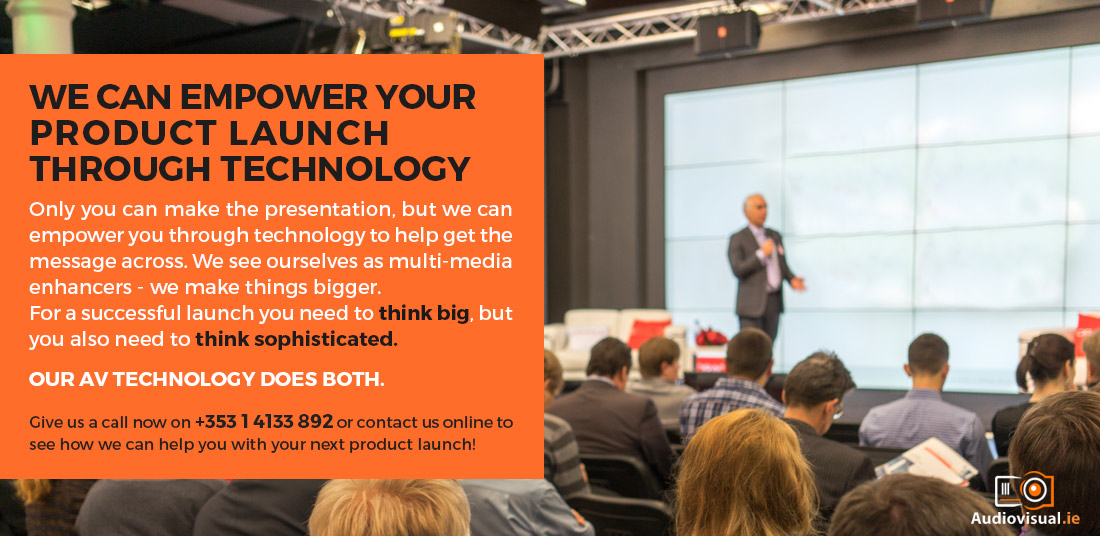 We Can Empower Your Product Launch Through Technology
So, you need to make a noise and you need to make an impression. Hiring the right AV equipment (and AV technology for your product launch) will help you to achieve both. Only you can make the presentation, but we can empower you through technology to help get the message across. We see ourselves as multi-media enhancers – we make things bigger. For a successful launch you need to think big, but you also need to think sophisticated. Our AV technology does both. Give us a call now on +353 1 4133 892 or contact us online to see how we can help you with your next product launch!