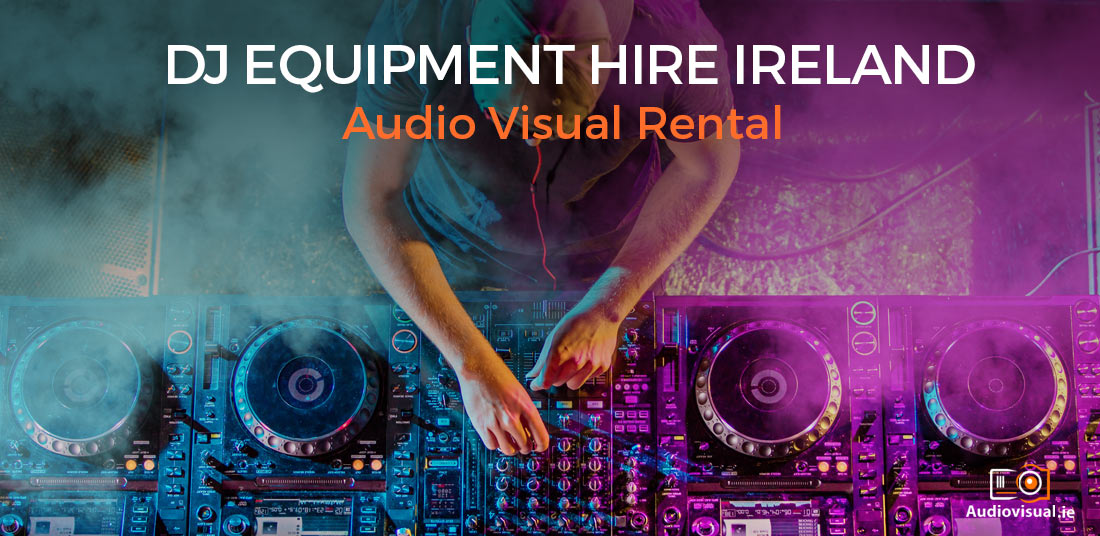 05 Dec

DJ Equipment Hire Ireland | Audio Visual Rental

Music plays such an important role in our daily lives. If we aren't listening to it at home, we hear it in the pub or the cinema or the shops we visit. It's everywhere: in the background or foreground, in the conscious or subconscious mind. So, if you are going to have a party or you are planning on an event such as a wedding afters or concert, make sure you get someone to take care of the music! In other words, a DJ. We at Audiovisual.ie don't do DJs but we can help you with the DJ equipment you'll need.
DJ Equipment Rental – Get The Right Gear!
Whether you are planning on asking a friend or relation to look after the tunes at your party or you are providing for a world class performance at a concert or festival, we will supply you with the right DJ equipment.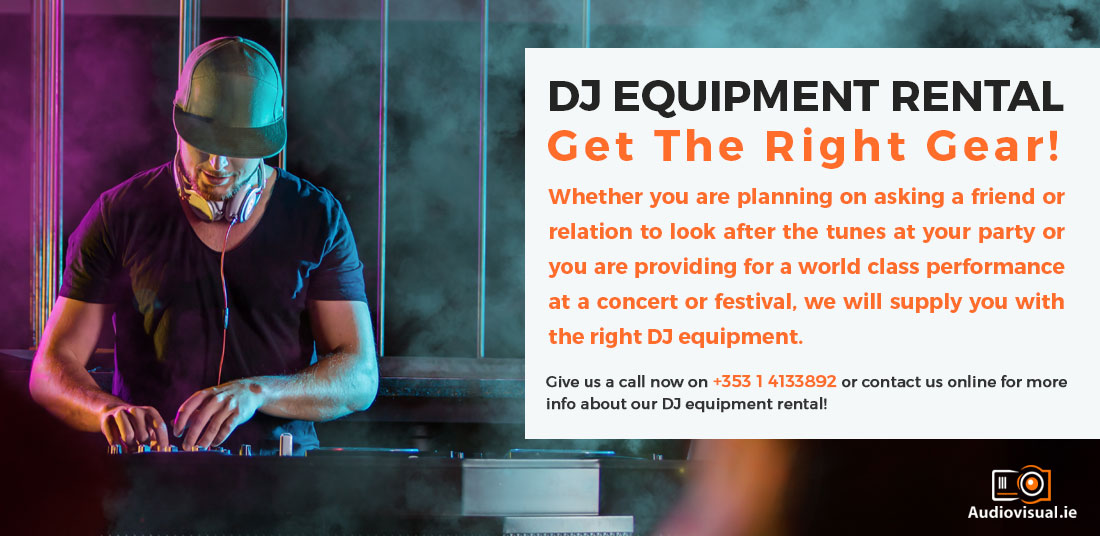 Our Two Speaker Dynacord P.A. System
Our smallest P.A. system is the compact and portable, all in one Proel LT10. This is suitable for small private parties such as kids' birthday parties. If you are planning on something more ambitious, then our two speaker Dynacord P.A. system might suit. This delivers up to 2000 watts, so you'll feel that thumping bass in your gut. A Dynacord PM600-3 mixing desk comes with two speakers, microphone hire and all necessary cables and connections (you might want to connect your iPod or Mp3 player to the desk). Or the Proel party package could be the solution. It comes with two tops and bins and a DJ mixer. It's good for larger parties. For events such as concerts and festivals the Nexo PS10 & LS500 package is ideal. It includes four loud speakers and two sub woofers for an earth -shaking sound. It also includes mixing desk options, amps, processors and cables.
So that's it. All your DJ equipment needs and requirements taken care of.
LED Uplighter Kits for DJs
But wait. There's more. DJs don't do much in the way of performance / showmanship, except nod their head nonchalantly to the rhythm of the music. For this reason, you need something that will impress visually, especially in concert with the music. Lighting is the answer. We offer LED uplighter kits in any quantity or colour to liven up your event. Also available are washes, LED bars, LED spotlights, moving heads and party FX lighting.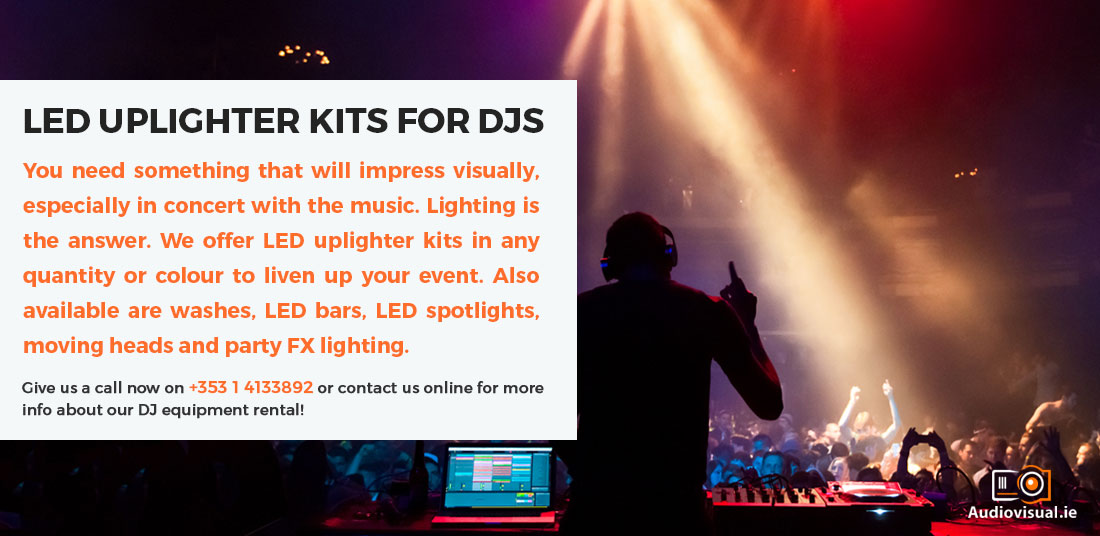 We Understand The Industry
All our equipment comes with expert advice and support. We understand the industry. We know what our customers want: the best in support and service and access to the very best technology.
All Your DJ Equipment Solutions
So, contact Audiovisual.ie today for all your DJ equipment solutions. We promise not to let you down. Whether you are a professional or amateur we will deliver the equipment you need for your time at the musical helm. Give us a call now on +353 1 4133 892 or contact us online for more info!