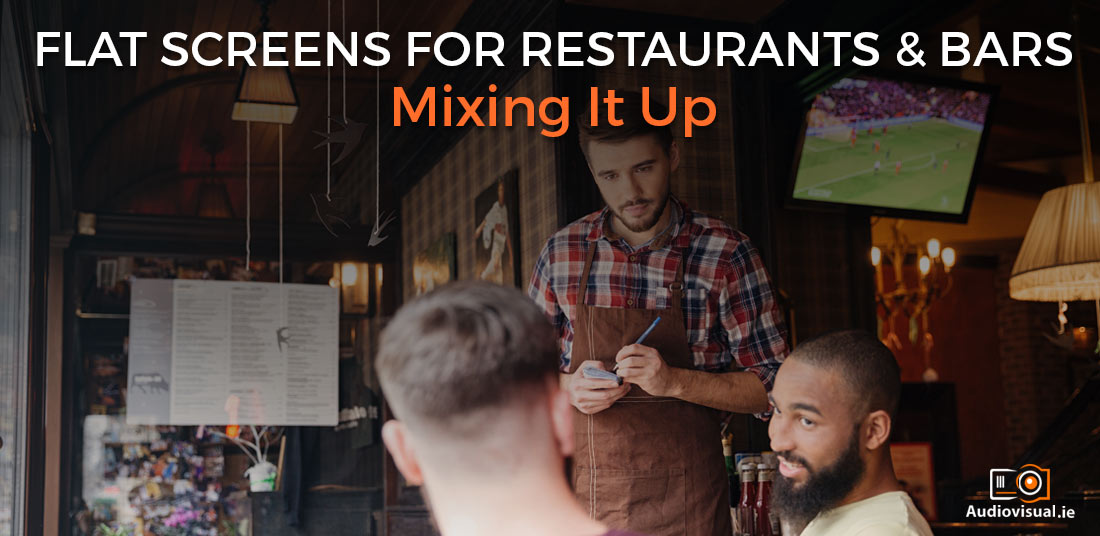 31 May

Flat Screens for Restaurants and Bars – Mixing It Up

Did you ever think about hiring a flat screen for your restaurant or bar? Well, here are just a few reasons why your restaurant / bar might want to make flat screens available for your customers.
Flat Screens in Restaurants For Business
Business and pleasure always make a good mix. Meeting up over a coffee to discuss a job role or a business proposition is perfectly normal. Though, broadly speaking, they are separate, there is no rigid division between work and play and by hiring a flat screen for your restaurant or bar clients will be able to conduct their business in a more relaxed environment.
Interactive Flat Screens Are Becoming The Norm
One very nice way of discussing business is over a meal. Consider the opening scene of the film, Reservoir Dogs, where the characters discuss a bank robbery over a meal in a diner. This is a good example of mixing business with pleasure. If you own a restaurant you will be familiar with the sight of men and women in suits taking a large table to talk business over a meal. Now that interactive flat screens are becoming the norm for business presentations, you might consider making them available for those who choose to talk business at your restaurant.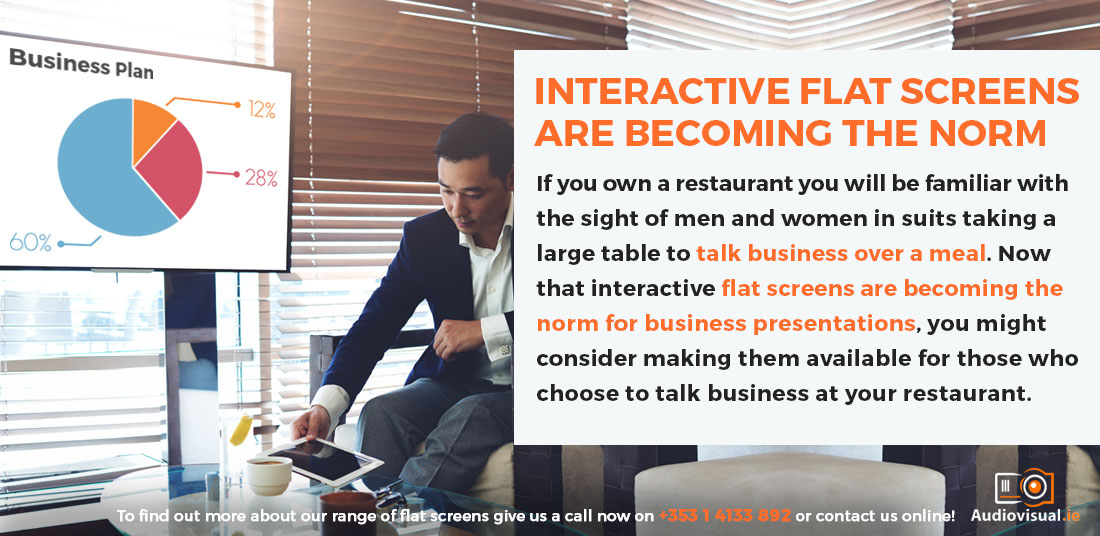 A User Experience That Couldn't Be Easier
We offer the very latest and best models for flat screen rentals. They are neat and tidy and don't require a laptop to operate them. We guarantee a smooth installation without any confusion or fuss and a user experience which couldn't be easier. Our flat screens combined with your excellent food and beverages will have them coming back again for more! Check out our guide to renting flat screens here for more info.
Our Flat Screens Are Clean And Minimlist
Meals and TV also make for a popular mix. If you own a restaurant or bar, hiring a flat screen for a major sporting event will make your establishment more popular, especially if there is an Irish interest in the event. Most people prefer to watch a game of football in a pub because of the ambience and atmosphere. Our flat screens are tidy, strong and reliable so nothing will go wrong to disturb that atmosphere. Our screens also have the highest available resolution so you can make out the score in the corner!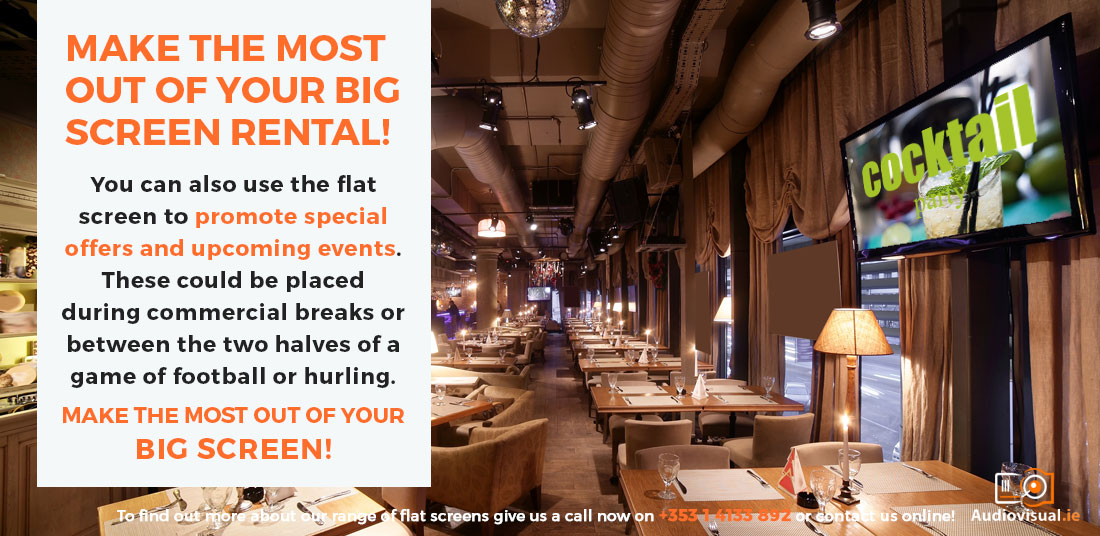 Make The Most Out Of Your Big Screen Rental
You can also use the flat screen to promote special offers and upcoming events. These could be placed during commercial breaks or between the two halves of a game of football or hurling. Make the most out of your big screen!
Flat Screens Are Becoming Ubiquitous
More and more restaurants and bars are making use of flat screens. They are becoming ubiquitous for the simple reason that they attract more customers back to the establishment. So, don't miss out!
Hire from audiovisual.ie and we will have your screen in and out of there in no time. We guarantee a smooth, trouble free installation and performance – no messing about with technical problems. Talk to us today by calling +353 1 4133 892 or contact us online and we will gladly discuss your ideal flat screen solution.