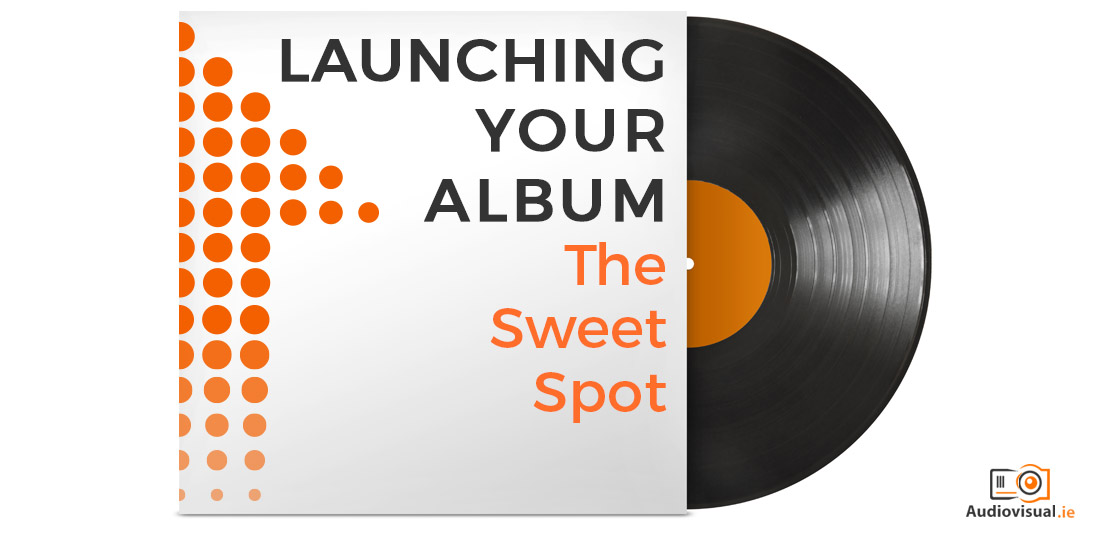 04 Jan

Launching Your Album – The Sweet Spot

So, you've recorded your debut album. The first batch of CDs has arrived in the post, all fully packaged and they look great. What do you do now? Why not launch the album with a listening party? All it takes is a PA system, a DJ desk and a spacious, comfortable environment such as a large apartment or a house. Just like a debut book, you've worked hard on the record and you are proud of it so it deserves a proper album launch.
Launching Your Album – You've Got To Make It Happen
Anyone over the age of forty might remember how Metallica launched their 'Black' album with a listening party back in 1991. They weren't the first band to do it but they were the first to do it on such a large scale. They really made an event out of it. It was like a live gig. Things have changed so much since then. The record industry is disappearing fast and home recording is where it's at. It's all about do it yourself. 'You've got to make it happen,' the song goes and today this is more true than ever. Having a listening party to launch your album is the first step in making it happen. It is no different than an author launching a self-published book in a library except, of course, a library is not an ideal location for obvious reasons!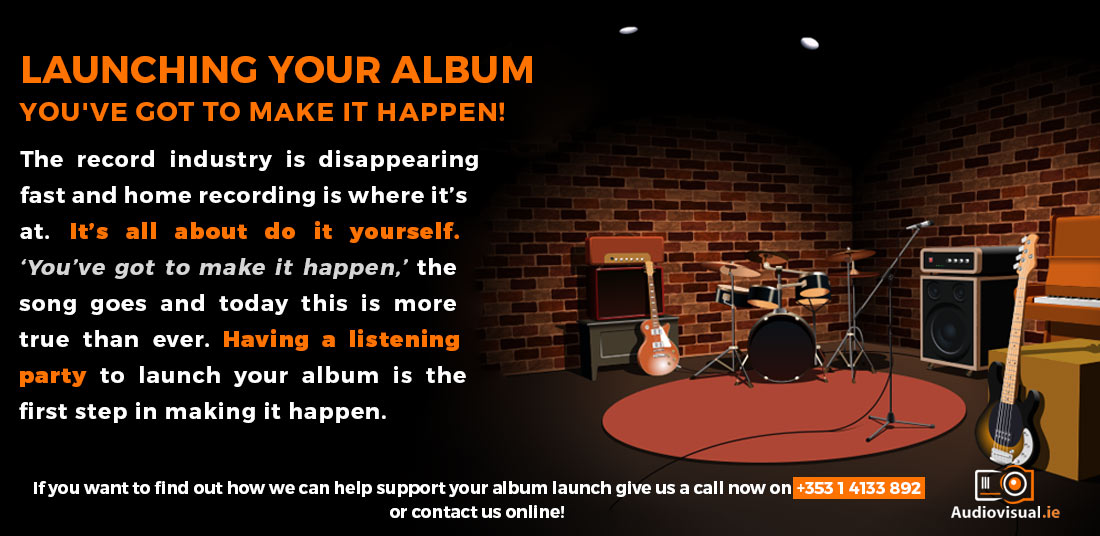 Hiring A Projector
Having a listening party is also a way to reward yourself for all the hard work. Chill out with a beer and let the album do the talking for a while. Don't forget to bring plenty of CDs to sell to your friends. As a way to mark the occasion maybe you get out the acoustic guitars and do acoustic versions of a couple of the songs. This will make the event even more memorable and special. You could play by candle light and burn some incense to create that MTV Unplugged vibe. Or, to really mix things up, you could hire a projector to provide some visuals. A slide show of shots of the band and their fans will provide a nice background to the music. Or you could go crazy and play a favourite film. Call it a work of art!
Celebrate The Halcyon Days With An Album Launch
Whatever you do, remember that it is your night. There is nothing like being in a band. The bonds you form through making music together are strong and unique. Such halcyon days need to be celebrated and an album launch is one way to do this. Whether you are an established, gigging band or new on the scene an album launch party is a good way to set things in motion and start a buzz about your record.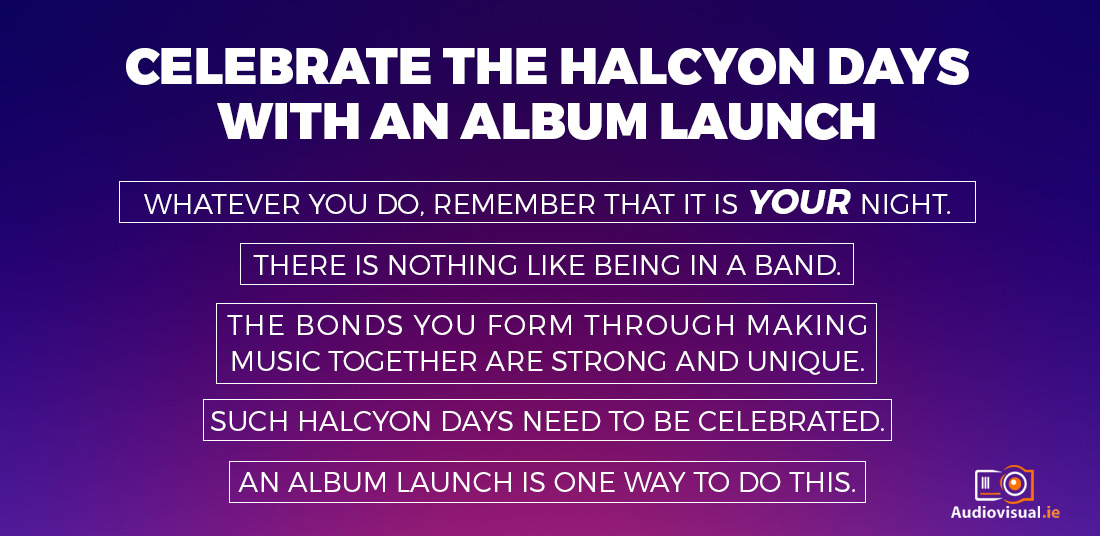 The Right Audio Visual Equipment for Album Launches
Playing in a band is about two things: recording in the studio and playing live. An album launch is at that sweet spot between the two: you're glad to be out of the studio and looking forward to playing the songs live. So, don't be shy! Hire the right AV equipment, make a noise and celebrate it! If you want to find out how we can help support your album launch give us a call now on +353 1 4133 892 or contact us online!