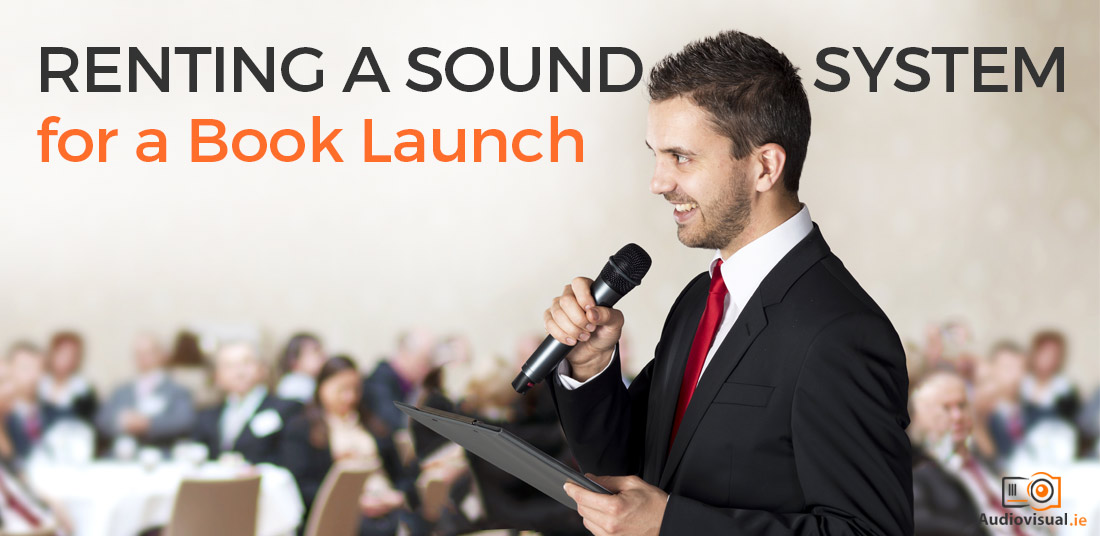 23 Aug

Renting a Sound System for a Book Launch

So you're having a book launch and you want to make some noise. However, you're having it in a library so you have to keep it quiet at the same time. The solution? Renting a podium and a small PA system hire.
Podium Rental Isn't Pretentious!
If this is your first book you might feel that a podium is pretentious. That it is only suitable for scholars, academics and established authors. This isn't true. Yes, a podium invokes authority but there is no better authority on your book than you are. Plus, you need to think big if you want to impress your audience and sell some books. So don't be shy and rent a podium.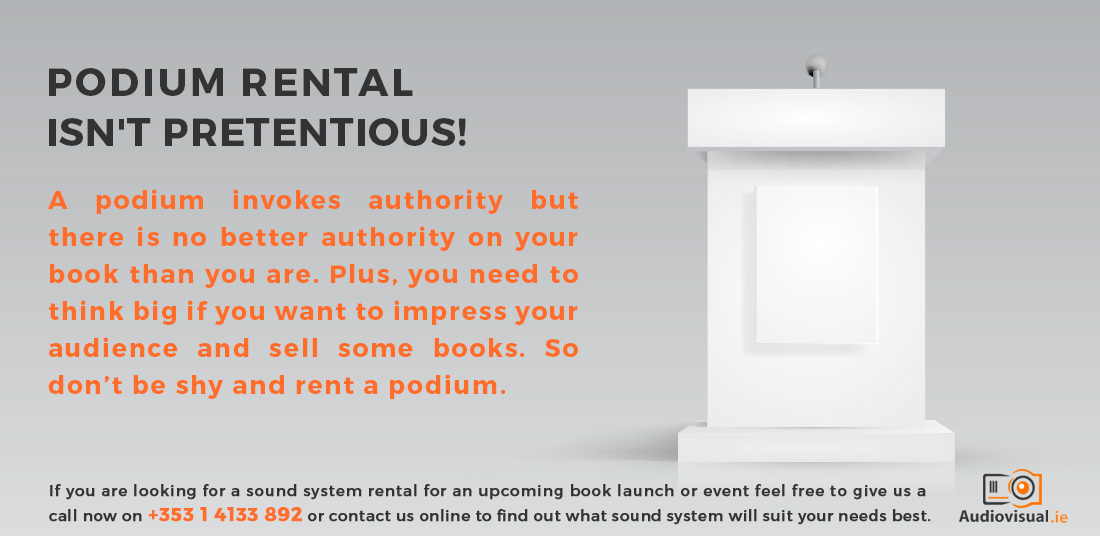 As well as lending a sense of importance and weight to the occasion, a podium is a place to keep your notes. Going blank can happen to any of us at any time so it is essential to have notes prepared.
Ok, so you have somewhere to stand and keep your notes. Now you need to be heard.
Sound System Hire For A Book Launch
They say there is no instrument as beautiful as the human voice. This applies to reading as much as it does to singing. Reading excerpts from your book will probably be the most important part of the launch as it gives people aesthetic pleasure as well as the authentic voice for your work. After all, it's not all about you: it's about the book you wrote, so you have to give it a voice. Consider a small PA system so you come through loud and clear. No need for distractions such as music and film. Your voice should provide the music and your words should stimulate the imagination of the audience better than any film. Keep it pure and simple.
Minimalist Sound System Approach
In the context of a book launch, the sound system rental should only be visible as a couple of speakers. The focus of the audience should be on the reader at the podium. This minimalist approach will appeal to the literary sensibilities of the audience but also the organizer of the launch who will most likely be a member of staff.
Get The Right Sound System Rental
Finally, make sure you get the right sound system by talking to a supplier. They will ensure you get the appropriate equipment for the occasion: equipment that will suit your needs but also the ambience and feel of a library or your venue. Also, your supplier will ensure the sound system won't let you down on the big day. They'll take care of the technology so you and the audience can concentrate on your book.
Sound System Rental Available
If you are looking for a sound system rental for an upcoming book launch or event feel free to give us a call now on +353 1 4133 892 or contact us online to find out what sound system will suit your needs best. We've years of experience in sound system rental and will guide you on which PA will be best for your event.