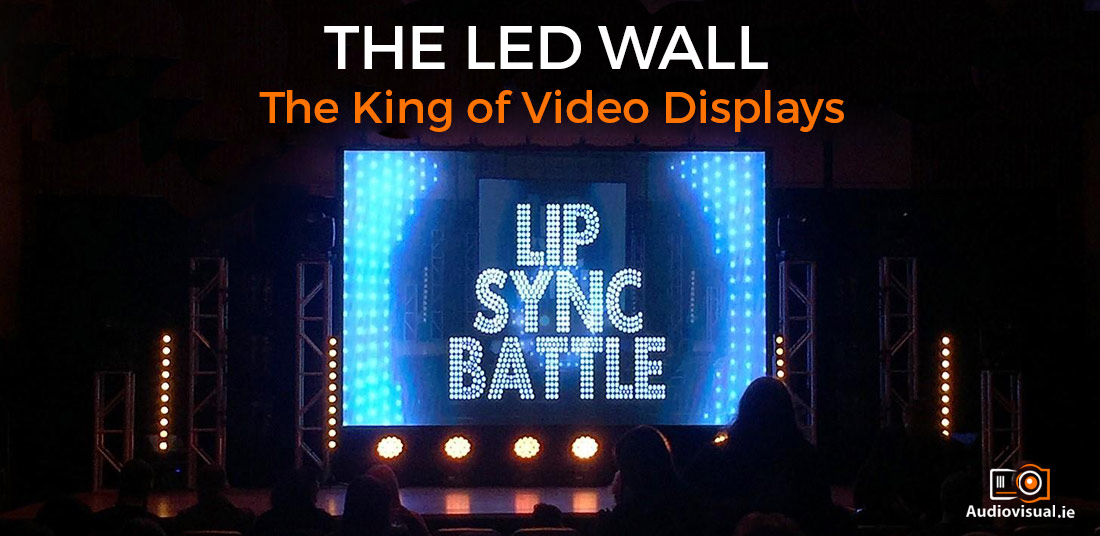 24 Apr

The LED Wall – The King of Video Displays

An LED wall is a flat panel display, which uses an array of light-emitting diodes as pixels for a video display. Their brightness allows them to be used in environments with very high ambient light. They make stunning video displays for large audiences. In fact, If its video content you're showing make sure you show it on an LED for the maximum impact!
LED Screen Rental for Unforgettable Shows
Great events all have one thing in common: they begin with a great vision. What technologies are you using to make sure that your event is compelling, engaging, and unforgettable for those in attendance? An LED video screen rental is one of the fastest growing areas in the live production and event industries. LED displays are adaptable by nature and can be configured to serve a number of different functions in a range of event setups. We can help you take your live event production to the next level with LED display technology.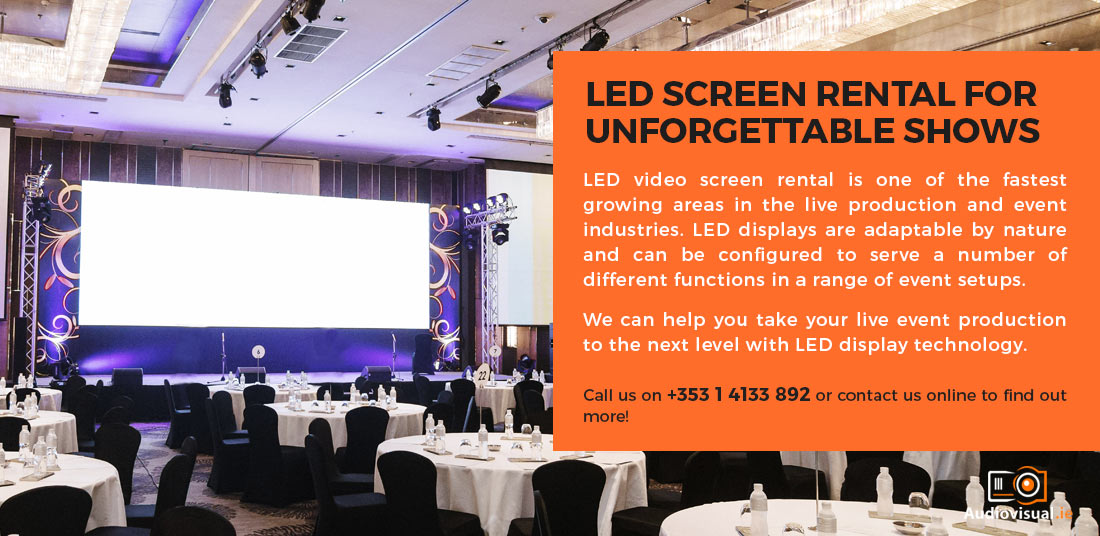 Uses of LED Walls
As the industry continues to evolve and event production technology develops, companies are turning to rental LED screens for trade show booths, corporate events and meetings. Trade show LED display solutions consist of high resolution, large format displays usually used to show customers your work or display product demonstrations and learning opportunities. Our products give you the freedom to display whatever content that gives you the edge over your competition. If you have the space and want a display that offers no compromise, an LED wall has an unsurpassed level of brightness. The high contrast ratio allows black to be fully black, not grey, and the sheer scale of the display ensures that your video will be popping off the screen.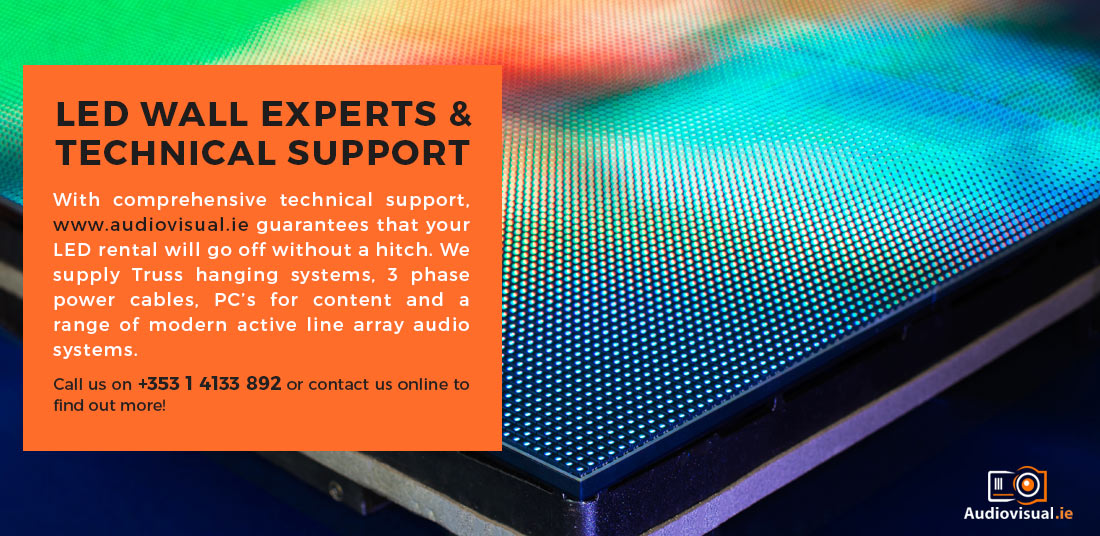 LED Wall Experts & Technical Support
It is key that your AV hire partner has a skilled team of AV professionals with the know how to make sure your event runs smoothly. With comprehensive technical support, www.audiovisual.ie guarantees that your LED rental will go off without a hitch. We supply Truss hanging systems, 3 phase power cables, PC's for content and a range of modern Active line array audio systems. Call us on +353 1 4133892 or contact us online to find out more!