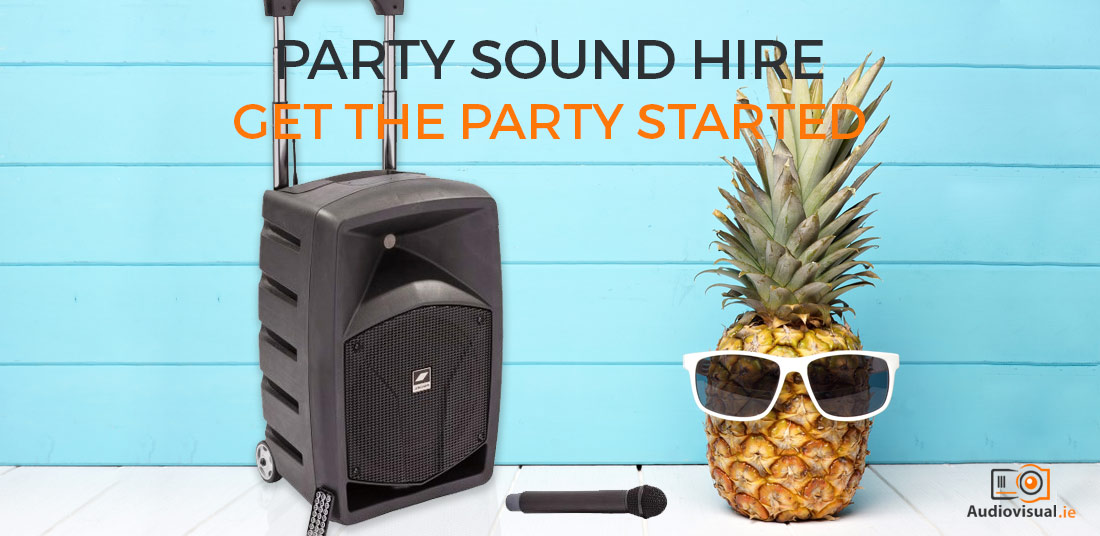 23 Sep

Party Sound Hire – Get The Party Started

If you are planning on renting out a P.A. system for an occasion, check out the sound system section of our website and you will see what's on offer. It will impress you. If it's a sound system for a party you want to hire, there really is only one choice: our 'party package'. This party sound hire package comes with 2.5k tops and bins from Proel, a mixing desk, leads for iPod/mp3 connection and 2 x Revo 4 FX lights. Make it loud, both aurally and visually with this powerful party package.
Party Sound Hire Without The Power!
But what if you want some party sound hire in a location with no mains power? Say you want to do it on a beach? Our portable 120watt all-in-one P.A. system is the answer. You can get three hours from a full charge. Make it a moment: dance away as the sun sets on the sea and a warm salty breeze come in off the water. It's the kind of thing that great memories are made of.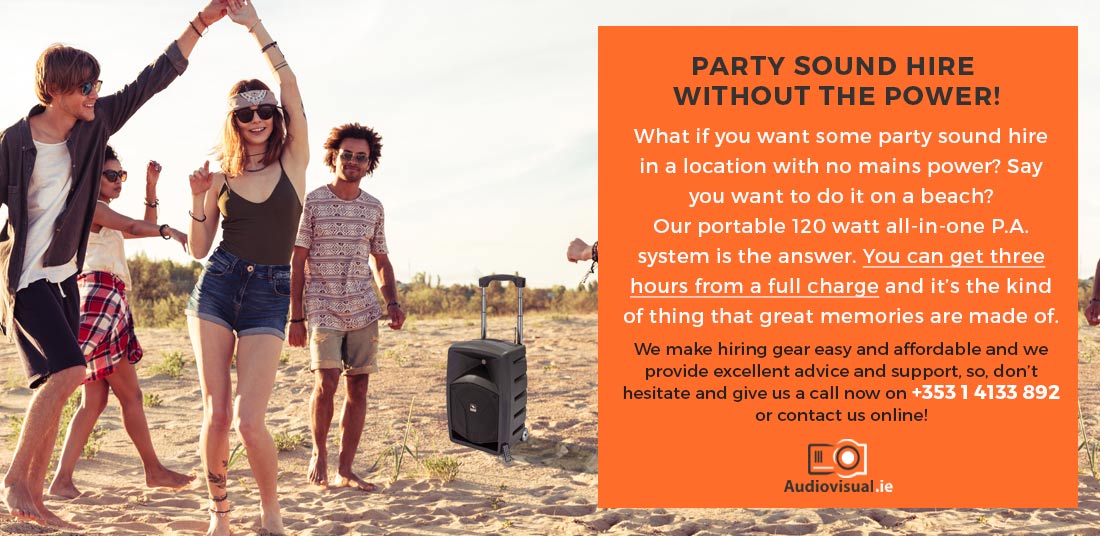 Party Sound Hire Systems That Connect
One of the beauties of modern technology is its connectivity. If you want to connect it, you will almost certainly find a way to do it. Our party sound hire systems offer a very high degree of connectivity for your party, which makes life easy if you want to integrate other technology. Whatever you want, we will customise the technology to provide the ideal solution for your party.
Adding A Visual Element To Your Party
We will enable you to add special touches to the occasion. We've already mentioned how you can integrate a mixing desk and your iPod/mp3 player. How about adding a powerful visual element to the party by hiring one of our LED screens? These will display videos and photos to create a real party ambience. You can even video people while they are dancing and display it live on the screen. Make it a true multimedia occasion by making the best use of the technology that is available to you. You can even make video calls to friends and involve them in the party.
Going The Extra Distance for Party Sound Hire
These days there is so much more to partying than just music and beer. While these may still be at the core of the proceedings, people expect more and with such choice and connectivity available at such reasonable hire prices there really is no excuse for not giving it to them. Going the extra distance when hiring for your party could mean the difference between a good night and a great night.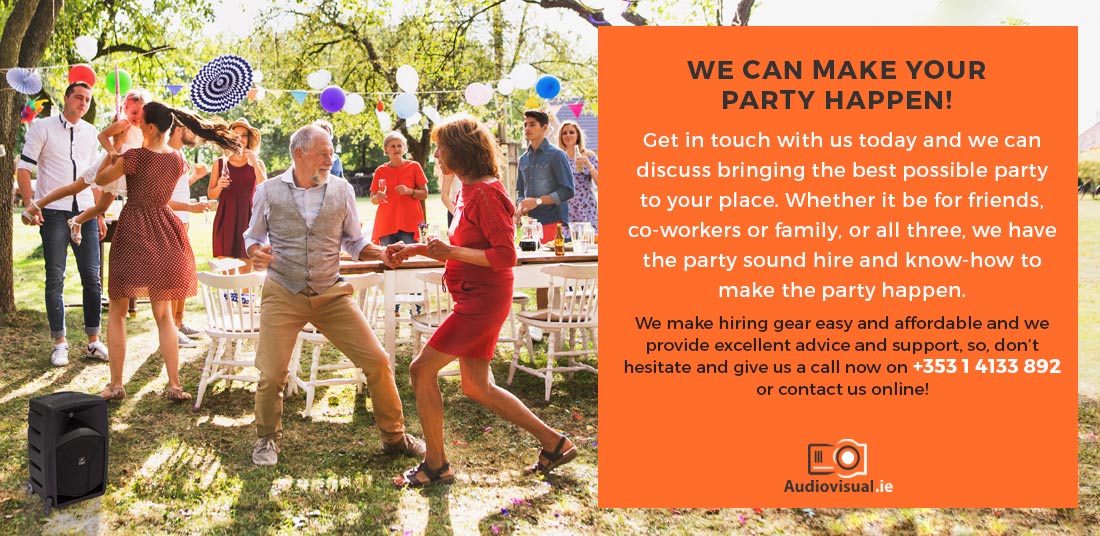 We Can Make Your Party Happen!
Get in touch with us today and we can discuss bringing the best possible party to your place. Whether it be for friends, co-workers or family, or all three, we have the party sound hire and know-how to make the party happen. We make hiring gear easy and affordable and we provide excellent advice and support, so, don't hesitate and give us a call now on +353 1 4133 892 or contact us online!
Don't miss out on future blog posts and be in with a chance to win a €100 voucher by joining our mailing list now!