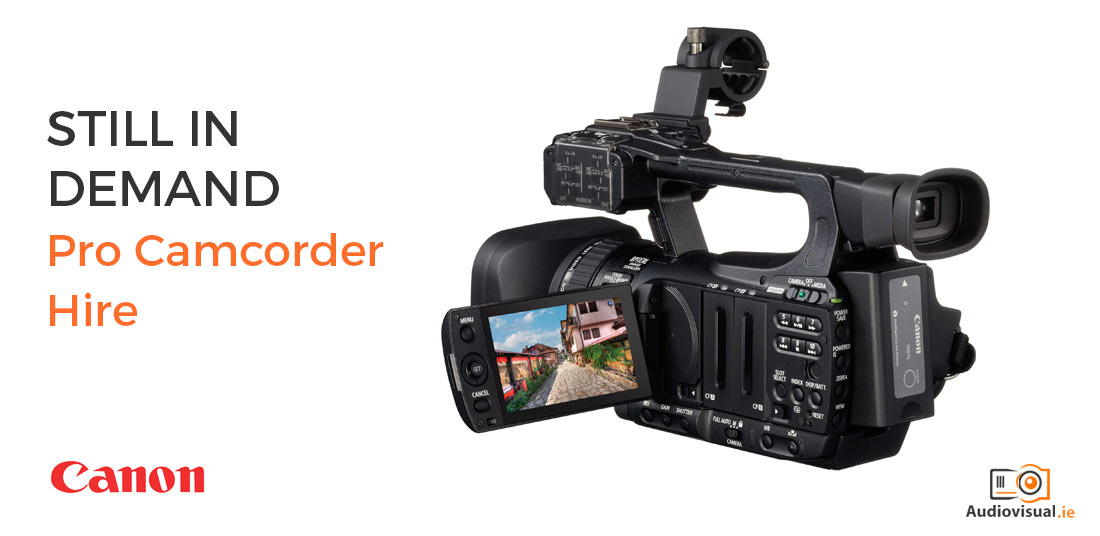 06 Mar

Still in Demand – Pro Camcorder Hire

High quality, professional video cameras, such as the Canon Pro Camcorder, have been around for a long time, and it is likely that they will be around for a while yet. The digital age has brought about huge advances in video technology, but there are some occasions where an iPhone or Tablet video recorder is just not good enough. This post will look at some of the occasions where a 'real' camera is required.
There Are Times When A "Real" Camera Is Needed
The Canon XF105 HD professional camcorder is ideal for special events or occasions where mobility is a factor. Of course, an iPhone can be brought anywhere, it is the most mobile of devices, hence the term 'mobile phone', but there are some occasions where quality is paramount and a "real" camera is needed.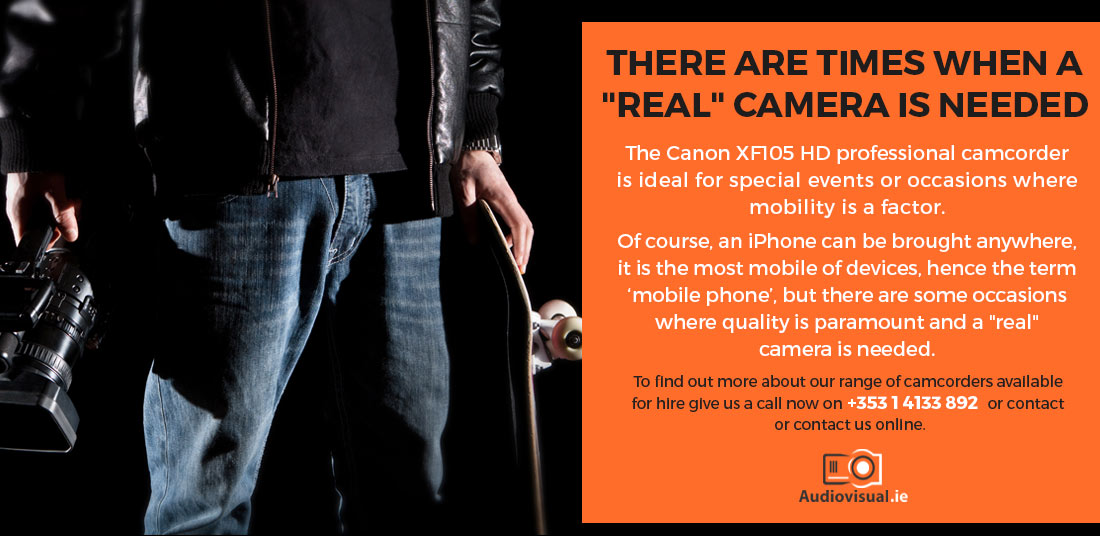 The Cannon Pro Camcorder Is The Perfect Solution
The occasion that will likely first spring to your mind is a wedding. The Canon Pro Camcorder is the perfect pro video camera rental for recording your wedding day and you might even want to take it with you on your honeymoon too. Not only does it provide professional quality video, it is very handy to wield and will get you a much steadier recording than an iPhone or Tablet. The sound quality is also superior to mobile devices. Make sure the wedding band can be heard clearly in the recording (and whilst your at it make sure your wedding band have the right AV gear!. The mic will also pickup all the laughter and general sound ambience of the occasion.
This brings us neatly to our next kind of event.
Professional Quality Video Recording for Concerts
The Canon Pro Camcorder is the ideal choice for a concert or a gig. We've all seen the iPhone and Tablet recordings of gigs on YouTube. They look and sound terrible. If your band wants to be taken seriously as a professional act, hiring out a camcorder to record a gig will make all the difference. You can edit the footage later to make a music video that highlights your musical and stage prowess. Impress your peers, make fans and sell music with the help of a professional quality video recording.
The Blackmagic Design Studio 4k
Our other camera for hire is the Blackmagic Design Studio Camera 4k. This is an excellent piece of equipment for recording from a fixed viewpoint. The rental package consists of the camera itself, Panasonic Lumix lens, Blackmagic Video Assist SD card and tripod stand and case. Aside from superior video and audio quality, this camera's main advantage over a mobile camera is its fixedness. Try putting an iPhone or Tablet on a tripod stand! You don't need a steady hand to use the Blackmagic Studio Camera. Occasions where this package will deliver include job interviews, conferences, professional quality cinematic film and training videos.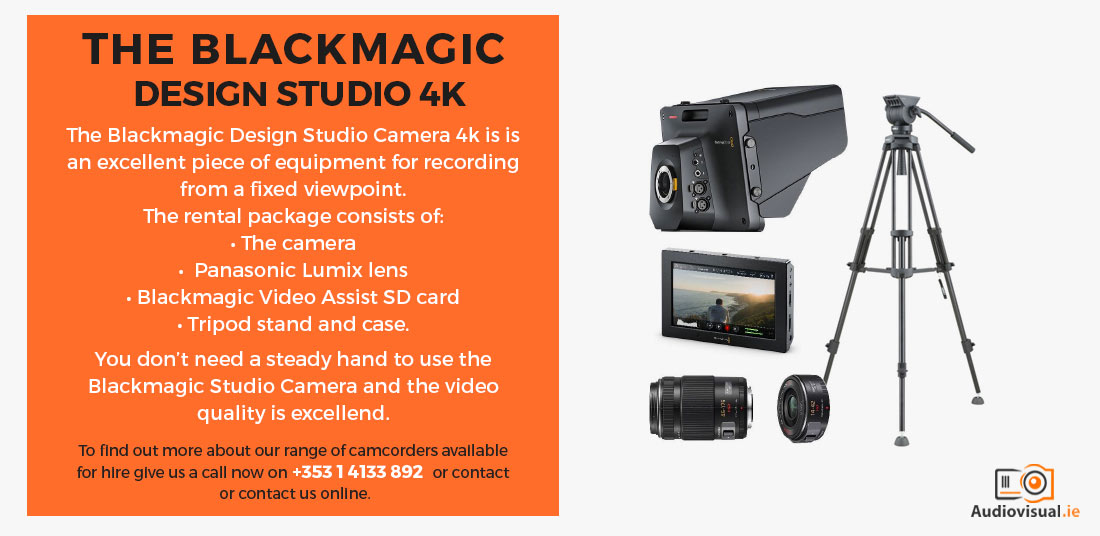 Quality Camcorder Hire
Yes, it seems that camcorders and professional quality studio cameras will be around for a while yet. If you want quality and ease of use, the iPhone or Tablet is simply not going to do it for you. As well as hiring out these superb cameras we also have the accessories such as the Blackmagic SDI HDMI Signal Distribution and the Roland V40 HD Multi Format Video Switcher. Don't worry if these don't make any sense. We will demystify the technology when you talk to us. So, get on the phone and give us a call on +353 1 4133 892 or contact us online to find out how we can help you take your video recording to the next level.
Don't miss out on future blog posts and be in with a chance to win a €100 voucher by joining our mailing list now!