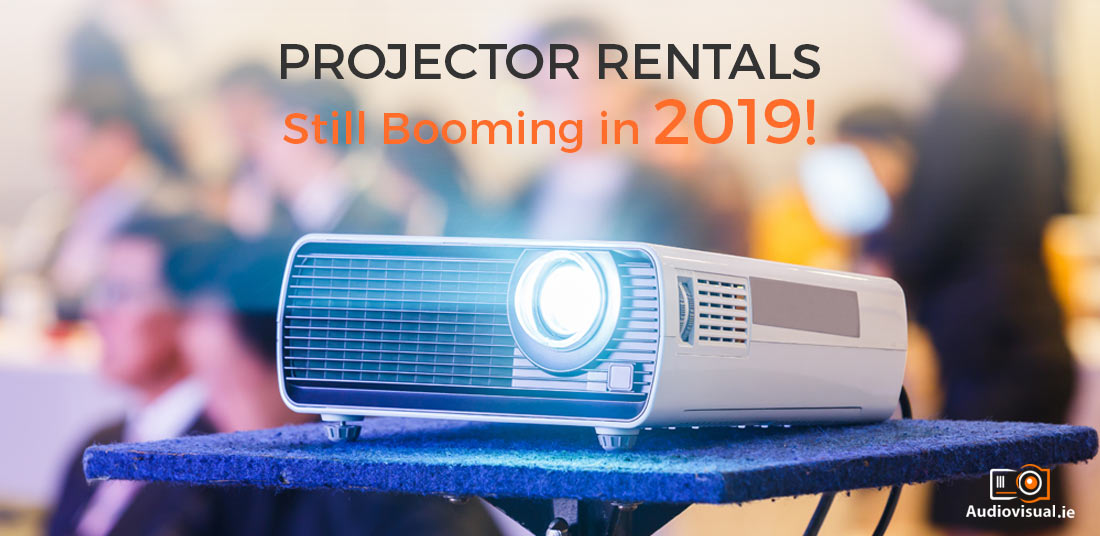 21 Jan

Projector Rentals: Still Booming in 2019!

So, 2019 is here and we at Audiovisual.ie are excited by the prospect of continuing to deliver the very latest and best in AV technology to our customers throughout Ireland. We intend to keep our finger on the pulse and our hand on the contrast dial!
Specialising In High Quality Projectors
As you may know, a major aspect of our business is hiring out projectors. Let's look at what's on offer. Audiovisual.ie specialises in high quality projectors. Here you are sure to find what you are looking for. All our projectors and screens are ideal for computer and video projection. A free tripod screen is included with all rentals and an expert AV operator is available if needed. If this sounds like something you might be interested in, then read on.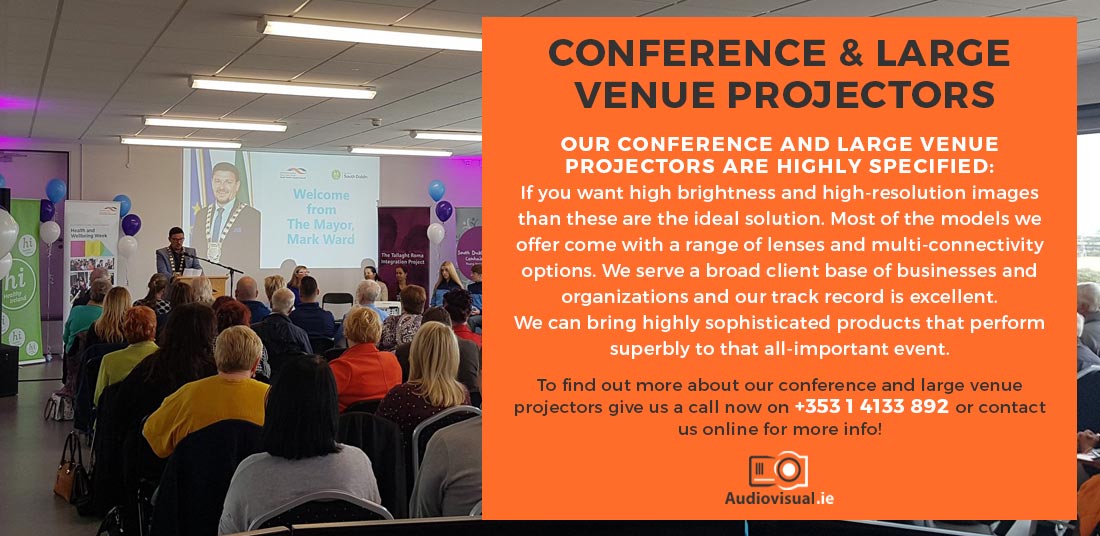 Conference & Large Venue Projectors
Our conference and large venue projectors are highly specified. If you want high brightness and high-resolution images than these are the ideal solution. Most of the models we offer come with a range of lenses and multi-connectivity options. We serve a broad client base of businesses and organizations and our track record is excellent. We can bring highly sophisticated products that perform superbly to that all-important event. You can trust us to do everything in our power to help you succeed.
Home Cinema Kits Still As Popular As Ever!
We also offer a home cinema kit. Maybe you've filmed your wedding, or a holiday, and you want to make an occasion out of viewing it. Or perhaps your kid's birthday party is coming up and you want to do something special. Our home cinema kit is very popular for all sorts of occasions. We can recreate that special movie theatre atmosphere for a truly memorable event. Let us bring some magic to the occasion by hiring our home cinema kit. It includes a HD projector, a screen with drape, powerful sound system and Blu Ray disc player over HDMI. A full delivery, set-up and collection service is available.
Interactive Smart Board Systems
We also offer interactive Smart Board systems if you want to introduce a powerful multi-media environment to your event. And we have a range of fast fold projection screens with front and rear projection surfaces.
The Latest in AV Tech & The Best Technicians
Here at Audiovisual.ie, our business continues to expand as we welcome new clients constantly and increase the range of products and AV solutions that we deliver. We continuously invest in the latest AV technologies and the best technicians to ensure that you have access to the very finest products and expertise when you need them. There are no limits when it comes to providing our valued clients with a dedicated and quality service. We are constantly improving every aspect of our business, from the initial phone call or email to full delivery, set-up and collection. We promise to do our utmost to see that you get the best audio-visual solution together with truly excellent customer service and technical knowhow. This is our promise to you, whether you are an existing or potential client.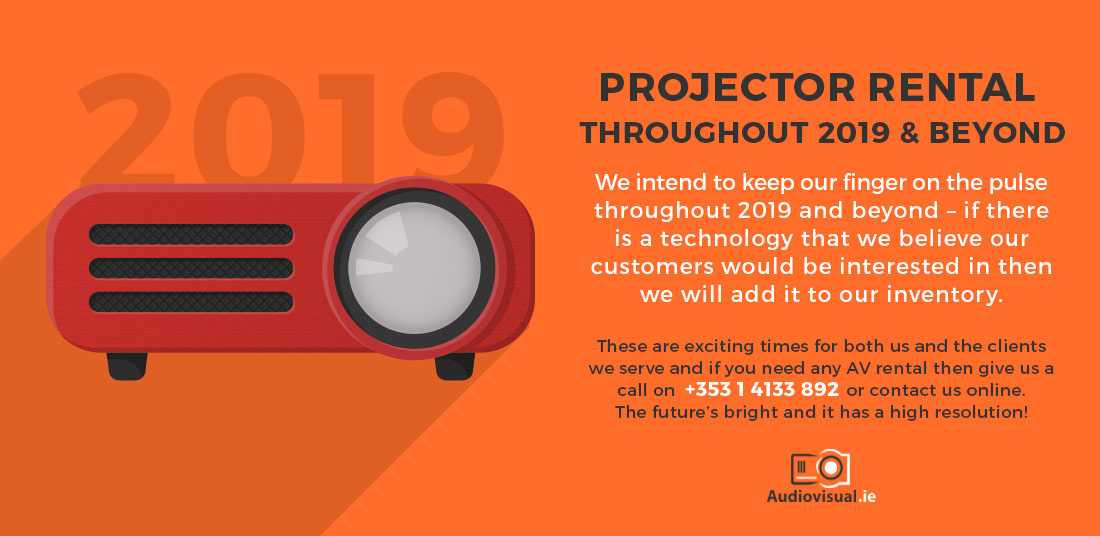 Projector Rental Throughout 2019 and Beyond
Yes, we intend to keep our finger on the pulse throughout 2019 and beyond – if there is a technology that we believe our customers would be interested in then we will add it to our inventory. These are exciting times for both us and the clients we serve and if you need any AV rental then give us a call on +353 1 4133 892 or contact us online. The future's bright and it has a high resolution!
Don't miss out on future blog posts and be in with a chance to win a €100 voucher by joining our mailing list now!