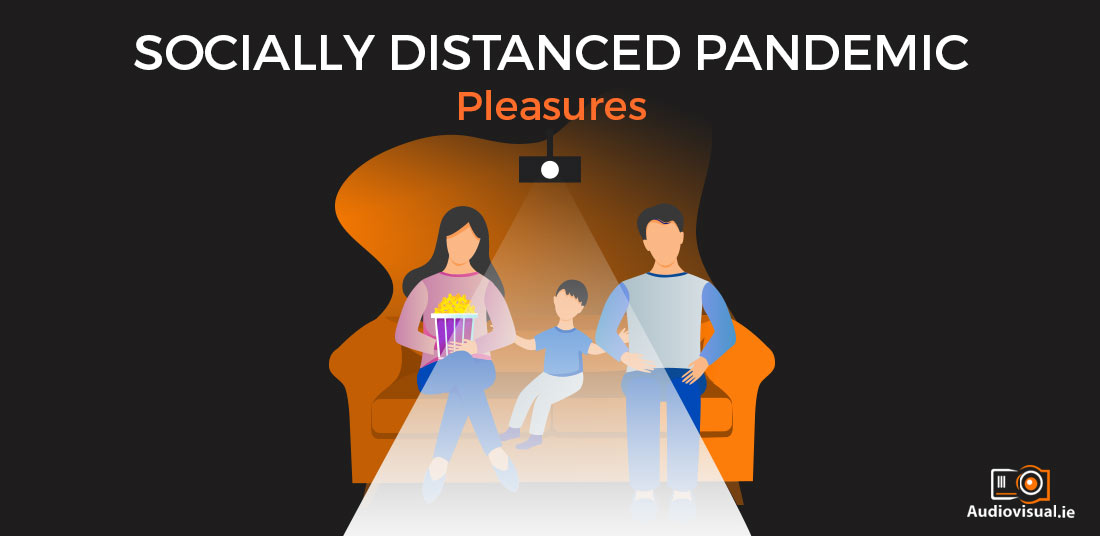 06 Oct

Socially Distanced Pandemic Pleasures

The pandemic has seen all forms of social life come to a halt. Going out to the pub to watch sports on a large screen is a ritualistic activity a lot of people partake in. With sports cancelled for a long period and now to make up for it an overabundance of games and events are being shown live we have a conundrum for those still wishing to avoid large social gatherings as the virus lingers in society.
Create Your Own Atmosphere
If you've missed the atmosphere and laughs you'd normally have with friends watching the game in a pub then you don't have to miss out any longer as we can bring the experience to you. We can supply multiple size screens for your needs as well as projectors which we can deliver, setup as well as collect once you're finished.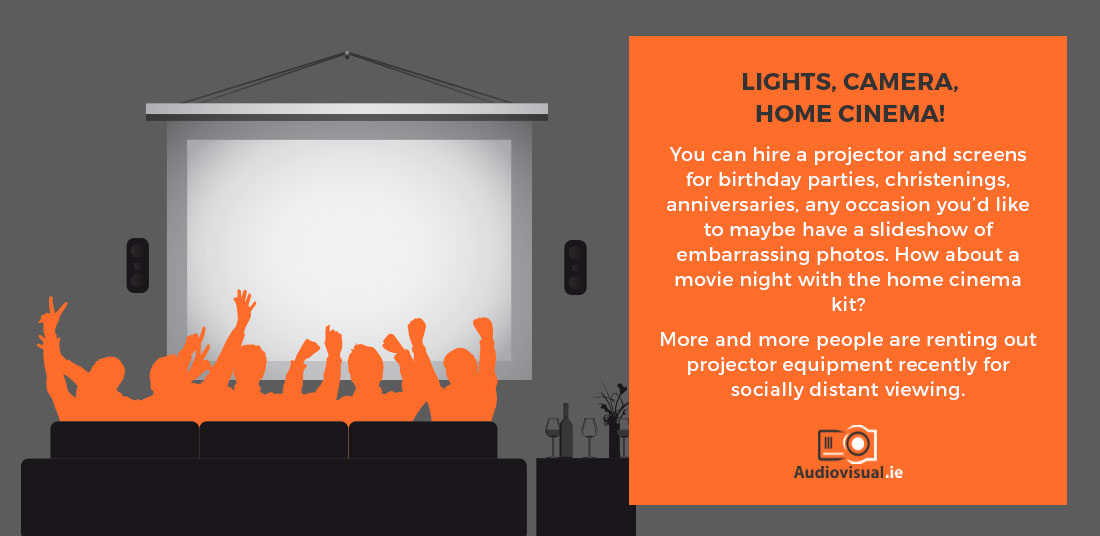 Lights, Camera, Home Cinema!
These events don't have to be confined to that of the sporting nature. You can hire a projector and screens for projectors for birthday parties, christenings, anniversaries, any occasion you'd like to maybe have a slideshow of embarrassing photos. How about a movie night with the home cinema kit? We can provide that for you. More and more people are renting out projector equipment recently.
Hassle Free Set Up
The pandemic has been hard on a lot of us so injecting a bit of normality into our lives at the minute is very welcome. Setting this up in your home assures you of being much safer in your own environment than going out to public places. You can rest assured we take every precaution when setting up during delivery, so you have a hassle free experience. We supply all cables and connectors for a smooth and seamless setup. We can also supply an AV operator if required.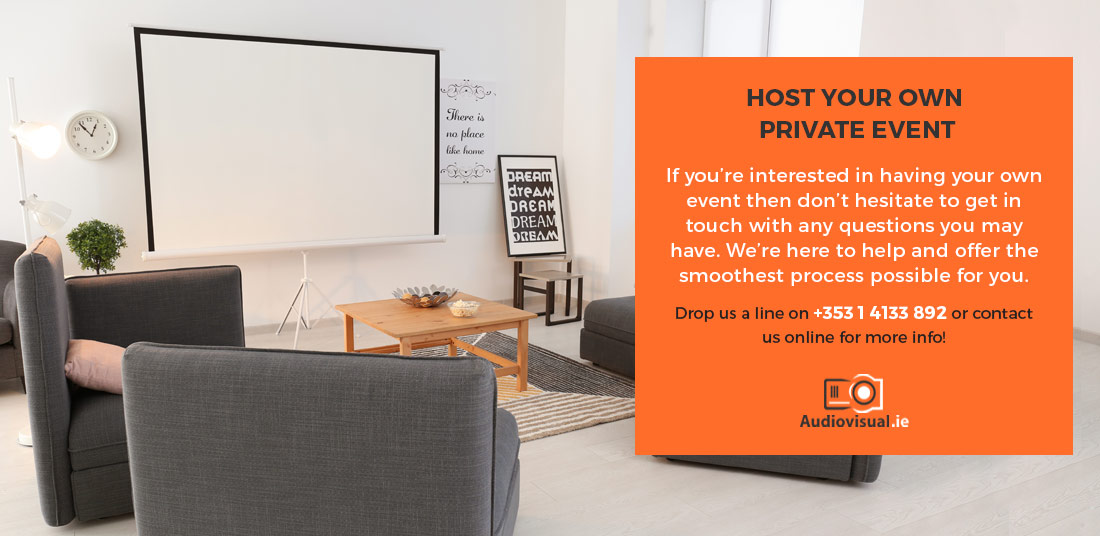 Host Your Own Private Event
If you're interested in having your own event then don't hesitate to get in touch with any questions you may have. We're here to help and offer the smoothest process possible for you. Drop us a line on 353 1 4133 892 or contact us online for more info!