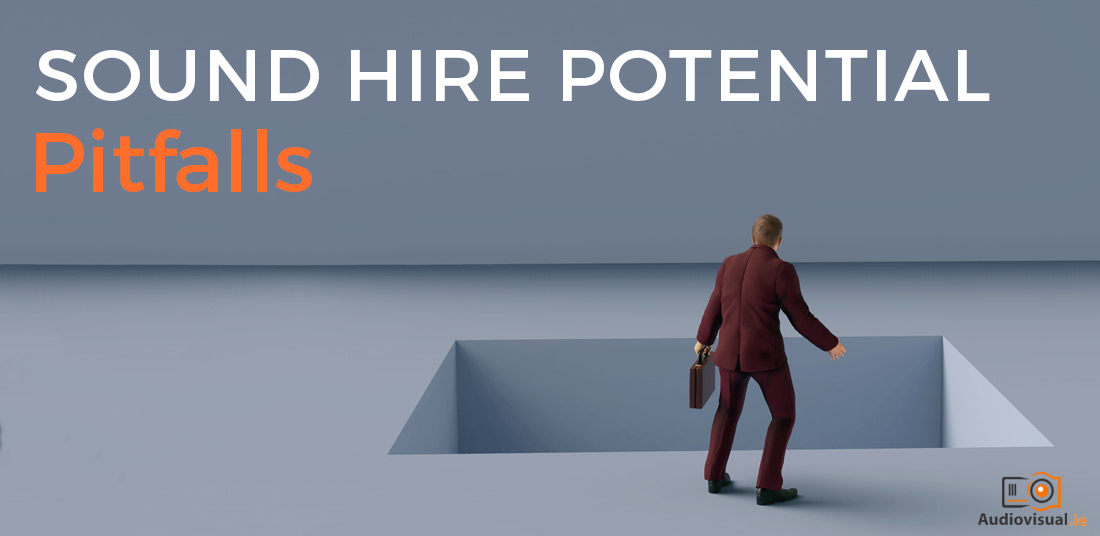 09 Feb

Sound Hire Potential Pitfalls

Sound hire equipment is expensive. Deciding whether to buy or rent sound equipment can be a hard decision and both have pros and cons. Nonetheless, if you're reading this, chances are you are making a big decision about where to source your sound equipment. You may have a big event or party coming up and need to make a decision soon. Though there are a lot of positives to renting sound equipment but I want to discuss some of the potential pitfalls of sound hire.
Difference Between Sound Hire & Hiring A Sound Engineer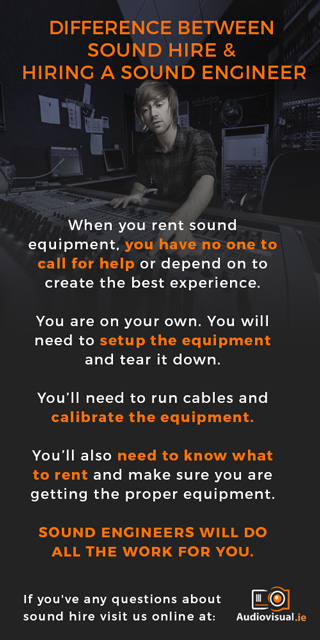 There's a difference between hiring a sound engineer and renting sound equipment. When you rent sound equipment, you have no one to call for help or depend on to create the best experience. You are on your own. You will need to setup the equipment and tear it down. You'll need to run cables and calibrate the equipment. You'll also need to know what to rent and make sure you are getting the proper equipment.
Sound engineers will do the work for you. Think about it. Caterers set up and clean-up the kitchen, the plates, and the flatware. A good venue will setup and tear-down the tables and decorations. Why shouldn't the technical staff take care of all of the sound equipment and let you take care of managing your event? We spoke about the importance of an AV operator before.
More importantly though proper sound engineers will get the right sound equipment for the job. Different kinds of speakers are needed for indoor and outdoor events. A PA system needs to be properly sized for the size and shape of the venue (check out our guide to PA system rental). The right sound system can make all the difference in the experience. Implementing a proper sound system is more difficult than setting up a loud amp and a few speakers.
Problems With Sound Hire Equipment
Sound equipment is delicate and needs to be handled with care. You never know what you are going to get when you rent sound equipment. People treat rental equipment roughly and this presents two issues.
The sound equipment can break down in the middle of an event. There's nothing worse than having to diagnose and fix technology issues in the middle of a presentation or wedding. There's always a possibility of getting the rental equipment replaced if you're lucky enough to have it fail before the event.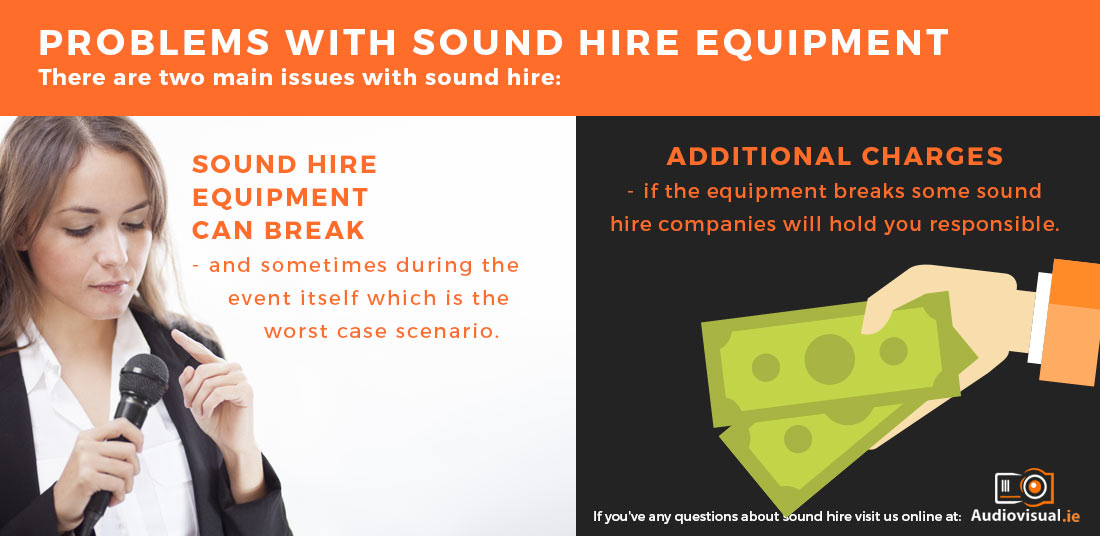 That brings us to the second problem with sound hire equipment. Depending on the rental company, if the equipment fails you may be responsible for paying for it. Rental companies may err on the side of caution and hold the customer responsible for equipment themselves. It can and does happen and if it happens to you then you may have to pay for repairs or replacement.
Sound Hire Advice
Ultimately renting sound equipment can have positives but the potential pitfalls of sound hire can be detrimental. Events are about creating and sharing an experience. Whether your event is a wedding or birthday party, a business conference or a large keynote for a product unveiling, that event is important enough that no detail should be neglected. Be careful and understand the potential pitfalls of renting sound equipment. Purchasing equipment for a specific environment that will never move or hiring a sound engineer may be better alternatives in the long run.
Have any questions about sound hire? If so then give us a call on +353 1 4133892, contact us online or email me directly ivan@audiovisual.ie and I'll be happy to help. And, if you're looking to hire a sound system, well, we can help with that too!