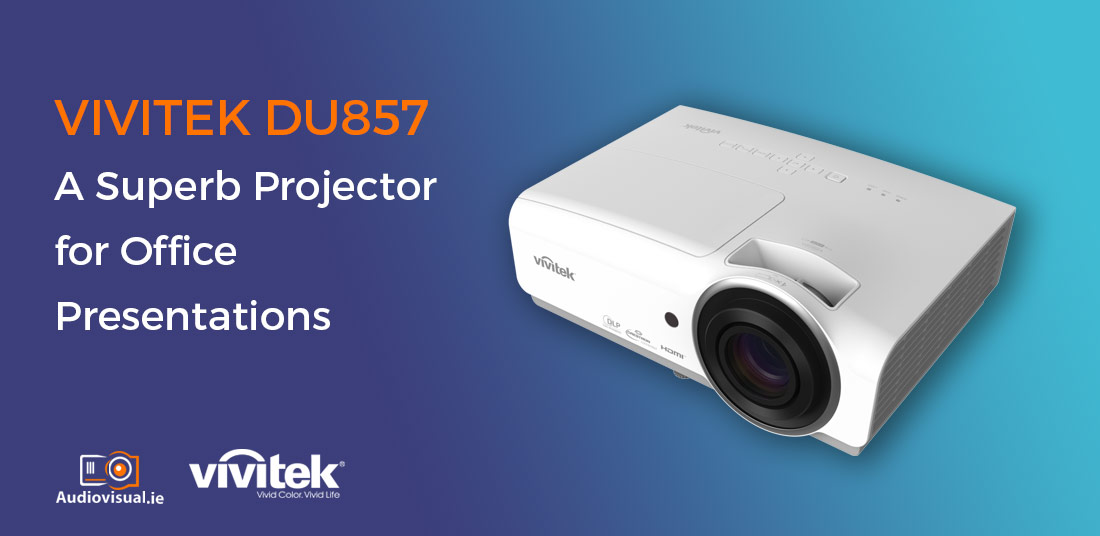 19 May

ViviTek DU857 – A Superb Projector for Office Presentations

The ViviTeck DU857 is a compact, portable, high brightness projector with stunning colours and diverse connectivity making it a superb option as a projector for office presentations. If you've got your corporate sound rental sorted then the next thing on your list should be the visual so read on to learn more about he ViviTek DU857.
An All Business Projector for Office Presentations
Having the best business projector is vitally important if you regularly make office presentations – being able to produce bright and vibrant projections that allow you to share your screen with an audience, while keeping them engaged with your presentation or meeting. Buying one of the best business projectors will mean looking for different features than buying a projector for entertainment, so high resolutions and millions of inputs aren't going to be quite as important as they would otherwise be.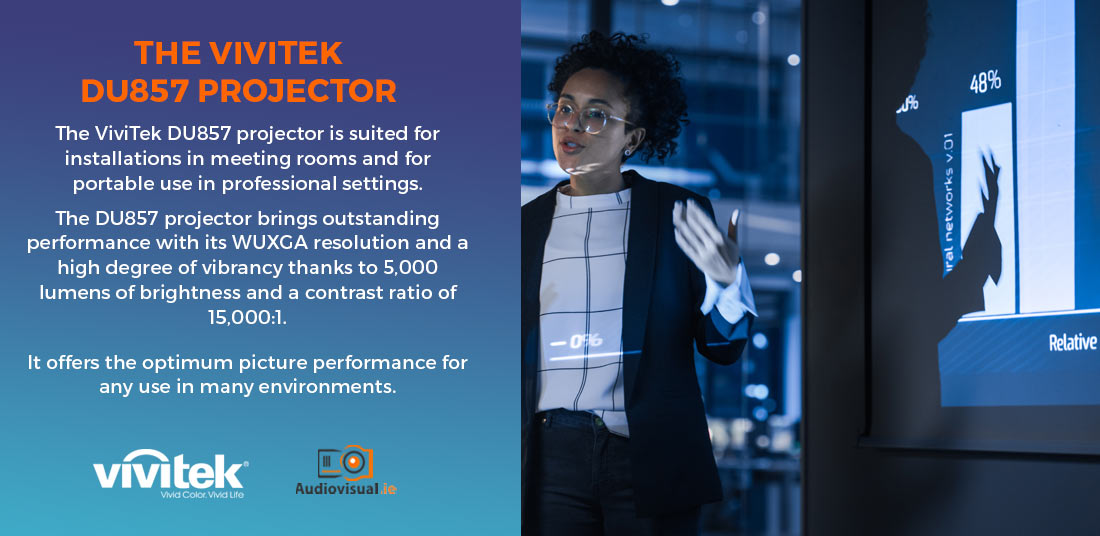 The ViviTek DU857 Projector
The ViviTek DU857 projector is suited for installations in meeting rooms and for portable use in professional settings.
The DU857 projector brings outstanding performance with its WUXGA resolution and a high degree of vibrancy thanks to 5,000 lumens of brightness and a contrast ratio of 15,000:1. With a weight of 3.4kg and a flexible 1.5x zoom ratio it allows for easy carrying between different meeting rooms, and is ideal for taking on the road. With advanced colour technology, multiple modes and hardware features the projector provides lasting, reliable and precise colours, it is offering the optimum picture performance for any use in many environments.
ViviTek DU857 Projector Features
DLP® technology with BrilliantColor™ for vibrant and rich picture quality
5,000 lumens high brightness with 4,000 hours lamp-life in Eco Mode
Easy image corrections with 4 corner geometric adjustment, horizontal and vertical keystone corrections
5x zoom ratio for installation flexibility
Power over USB-A (5V/1.5A) enables connection of HDMI based multimedia or NovoConnect wireless collaboration devices:
New On-screen display (OSD) control menu for ease of use and improved control over viewing options
viviBlack enhances black level for higher contrast ratio
Supports network control
Environmentally friendly design and compliance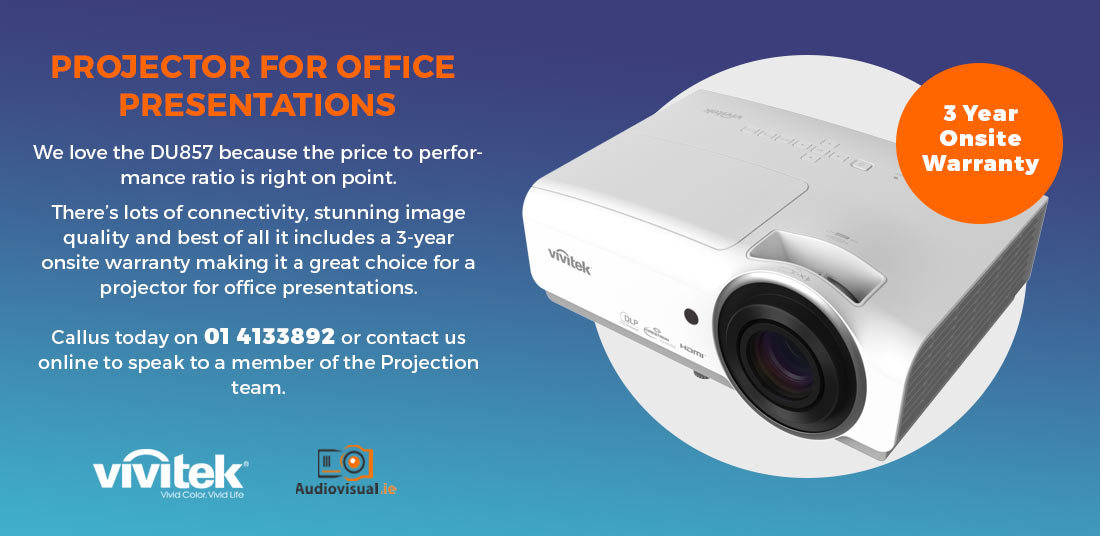 Projector for Office Presentations
We love the ViviTek DU857 because the price to performance ratio is right on point. There's lots of connectivity, stunning image quality and best of all it includes a 3-year onsite warranty making it a great choice for a projector for office presentations. Callus today on 01 4133892 or contact us online to speak to a member of the projection team.