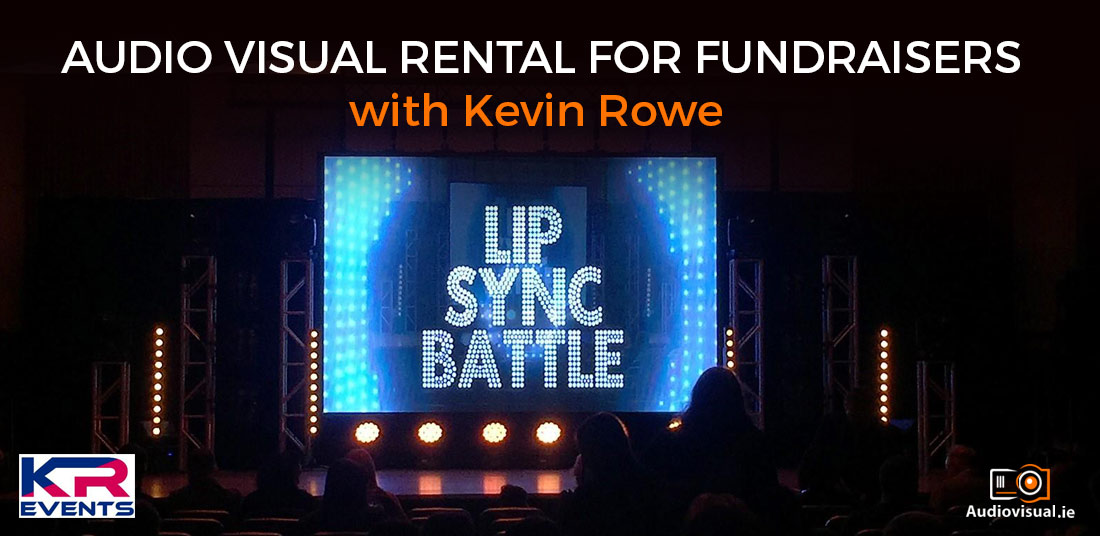 31 Jul

Audio Visual Rental for Fundraisers with Kevin Rowe
Successful Fundraisers
Fundraising is a business and Kevin Rowe Events knows all about the business of fundraising. They specialise in putting on talent shows, for which Audiovisual.ie provides the gear, e.g. big screens, lights, stages, sound systems and projectors. Our partnership has resulted in a lot of highly successful fundraising occasions over the years.
Kevin Rowe & AV.ie – A Fundraising Partnership
There is a huge well of talent in every school, waiting to be tapped. Kevin Rowe, in partnership with Audiovisual.ie, works hard to put on events that give talent the opportunity to show itself and shine.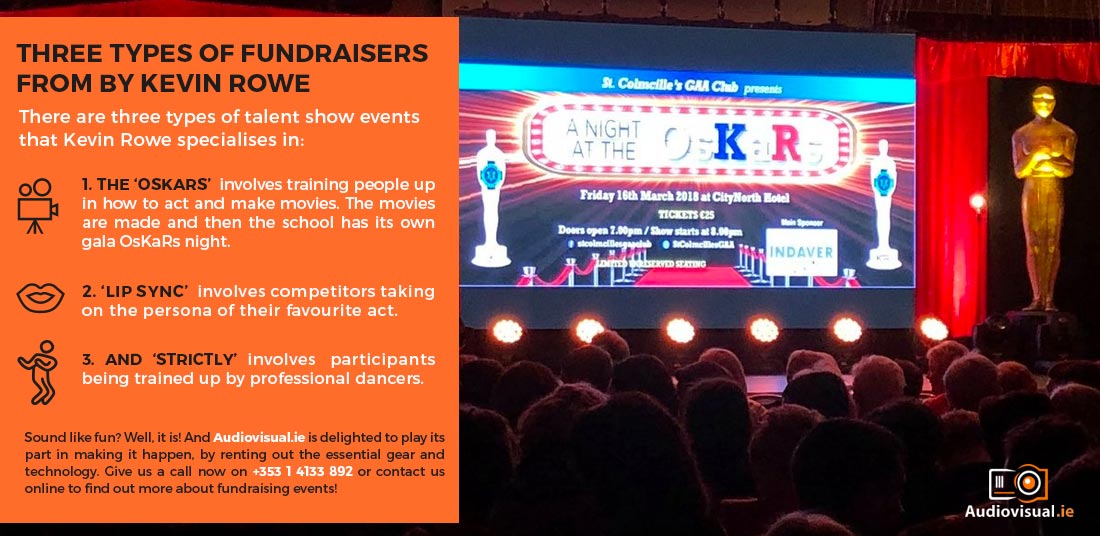 Three Types of Fundraisers from by Kevin Rowe
There are three types of talent show events that Kevin Rowe specialises in. The 'OsKaRs' involves training people up in how to act and make movies. The movies are made and then the school has its own gala OsKaRs night. 'Lip Sync' involves competitors taking on the persona of their favourite act. And 'Strictly' involves participants being trained up by professional dancers. All three shows are produced by Kevin Rowe on the night.
Sound like fun? Well, it is! And Audiovisual.ie is delighted to play its part in making it happen, by renting out the essential gear and technology.
Moments That Last in the Memory
Fundraisers are important social occasions. Parents and teachers get a chance to meet and chat. They also get a chance to feel proud of the talent on display. Yes, there is nothing like a school talent show for boosting the pride of both school and parent. But it is more than just about pride. It is about school morale and solidarity. It is about identity: this is my school and I am glad to be a part of it. And it is a release for the pupils. School should be more than just about learning. It should be about pleasure too and moments that last in the memory. As the saying goes, 'all work and no play make Jack a dull boy.'
AudioVisual.ie Supplies The AV Equipment For Fundraisers
Yes, it's about making money. No-one is denying that this is the prime objective of fundraisers. Kevin Rowe, in partnership with Audiovisual.ie, delivers events that will make it easy for people to part with their money. We put on a good show and Audiovisual.ie does its part by supplying whatever audio-visual equipment is necessary: big screens, lights, sound systems, projectors – you name it.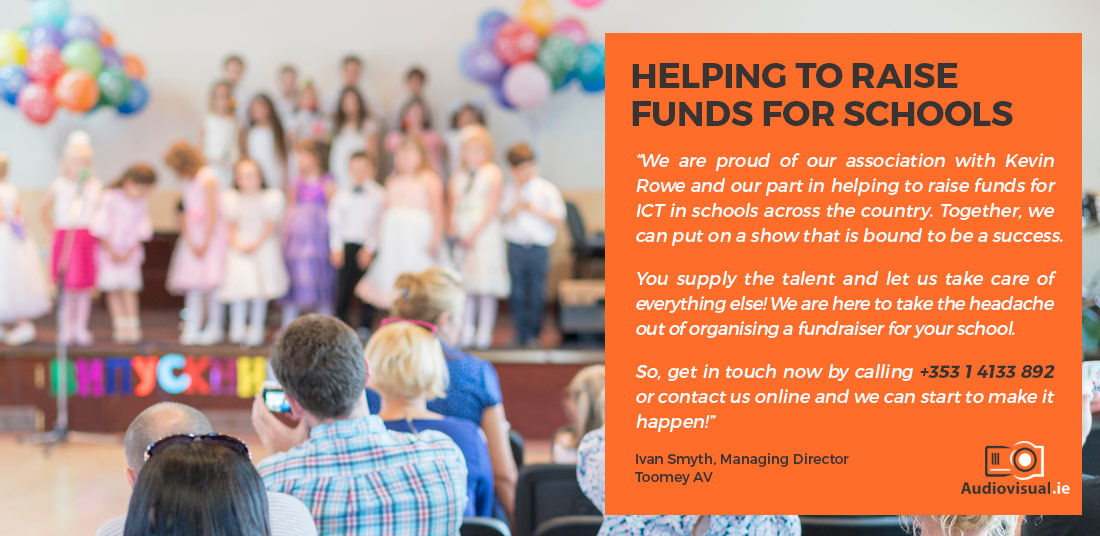 Helping to Raise Funds For Schools
We are proud of our association with Kevin Rowe and our part in helping to raise funds for ICT in schools across the country. Together, we can put on a show that is bound to be a success. You supply the talent and let us take care of everything else! We are here to take the headache out of organising a fundraiser for your school. So, get in touch now by calling +353 1 4133 892 or contact us online and we can start to make it happen!
Don't miss out on future blog posts and be in with a chance to win a €100 voucher by joining our mailing list now!