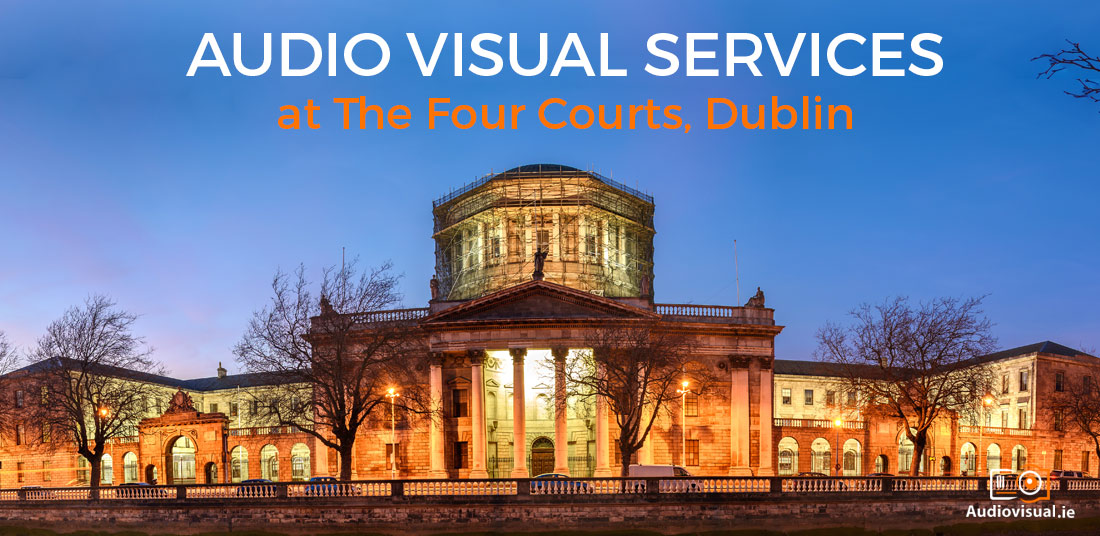 17 Jul

Audio Visual Services at The Four Courts, Dublin

They say that justice is blind, but a lawyer must approach a jury with both clear visuals and understandable audio to win his or her case.
AV Services for The Four Courts
One of the great benefits of today's technology, is that it can be set up anywhere. As long as you have power available, you are good to go. At audiovisual.ie we can provide sound systems, visual displays, pipe and drape, staging and lighting to the Four Courts in Dublin which allows us to create a blank canvas upon which you can paint your picture.
Audio Rental for Court Cases
Audio is the most critical court concern. If the participants cannot hear the proceedings, they are unable to discharge their duty, especially the jury. Where required, Audiovisual.ie can provide an audio solution for court rooms. Where you require a 50-person discussion system, a discreet 10 speaker PA or a single speaker for basic reinforcement or playback of specific audio files – we provide it all.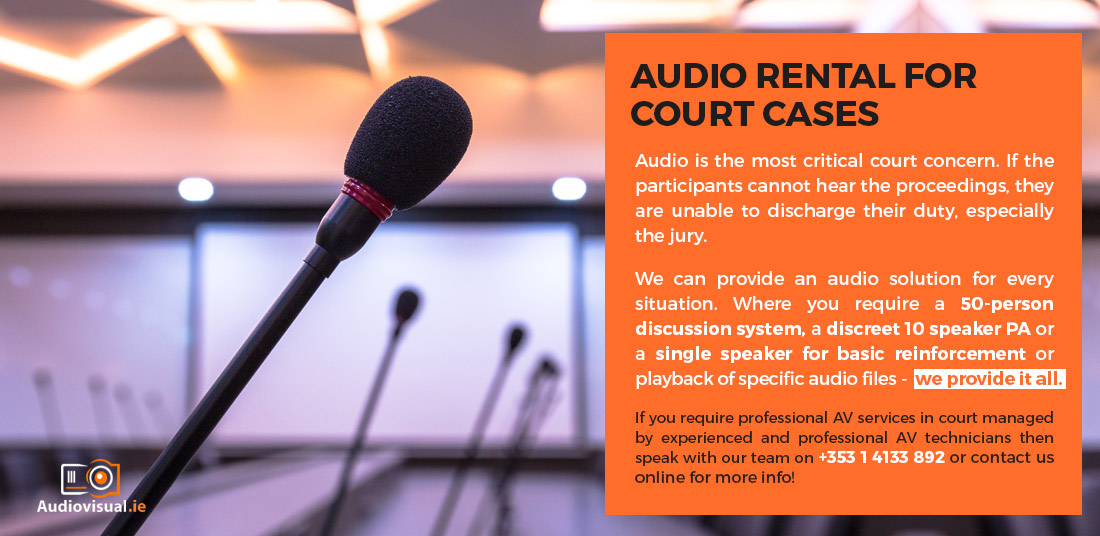 Video Hire for The Four Courts
Video is becoming commonplace in most courtrooms. Our most popular service provided is a flatscreen rental on a stand with playback facilities and AV operator. We can provide 4K resolution in a range of screen sizes form 39" up to 110". We can display your evidence from a range of formats so whether its DVD, Video, USB, Photos, CCTV Surveillance, X-rays, scans, PDFs, or older obsolete technology formats, we can provide the equipment and the necessary operator to display your content at its very best.
Document Camera or Visualiser
The document camera or visualiser has been around for a long time and is still an important part of evidence display. A document camera consists of a vertically mounted TV camera aimed down at a flat surface. The user puts a photo, document, or object on the surface, and the camera instantly displays the image on the monitors to which it is routed. This is ideal for displaying objects to large groups of people. Furthermore, the visualiser provides the facility to digitally zoom in to a specific area of an object for close up large screen examination.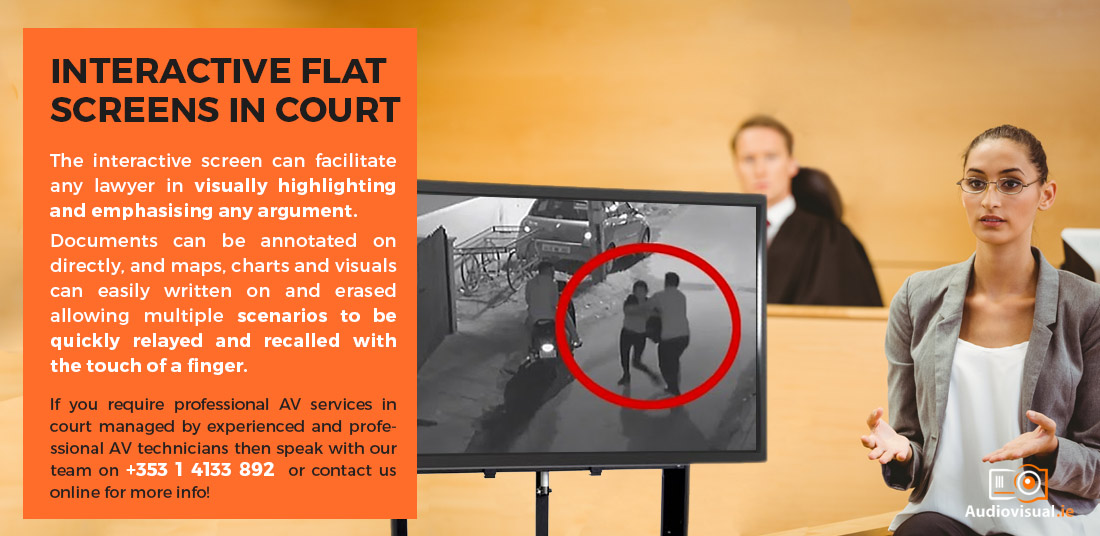 Interactive Flat Screens in Court
The interactive flat screen can facilitate any lawyer in visually highlighting and emphasising any argument. Documents can be annotated on directly, and maps, charts and visuals can easily written on and erased allowing multiple scenarios to be quickly relayed and recalled with the touch of a finger. Images and annotations can be saved straight to the panel and recalled instantaneously. Inbuilt Android, 4K video and USB playback are just some of the features onboard these large high-quality displays.
Professional AV Services for Court
If you require professional AV services in court managed by experienced and professional AV technicians then speak with our team on +353 1 4133892 or contact us online for more info!