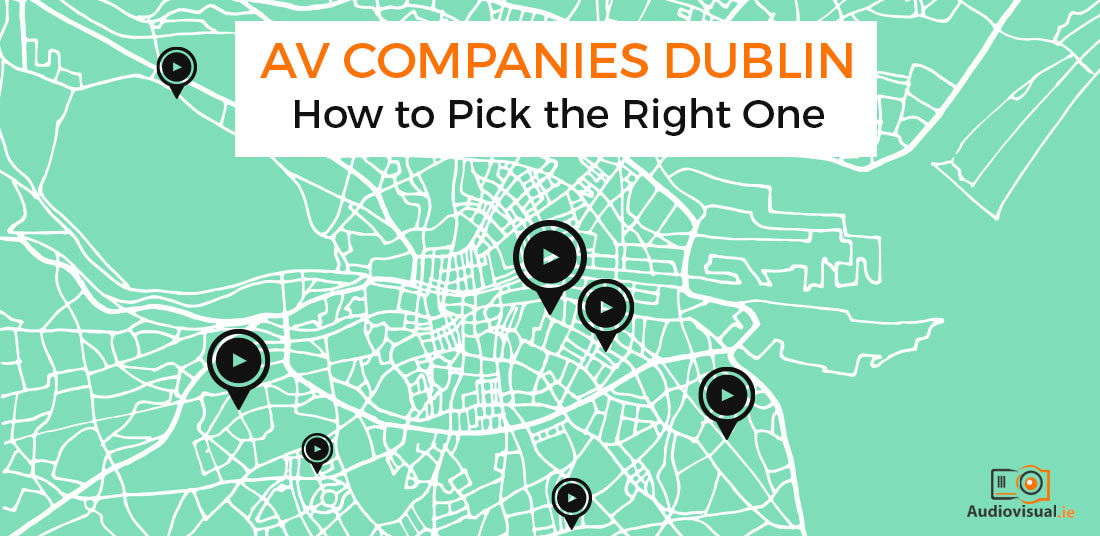 17 Mar

AV Companies Dublin – How to Pick the Right One

When an event is in the early stages of planning there is a lot to consider. The worry for things to go wrong or hit a snag are always in the mind. To take that burden off your shoulders and ensure your AV event goes smoothly there are many factors that you should consider when choosing an AV company. Even if you're tech savvy there are so many minor things that can go wrong – why put that pressure on yourself or your event when you can hire professionals that will make sure your event goes ahead without any technological hitches. So, in this post we'll give outline some of the factors to consider when selecting an AV company for your event.
AV Company Experience
Without a doubt the experience of the AV company you select to work with is vital for a successful event. In Dublin, with such a wide range of providers in the AV sector, you can rest assured that if you choose our team you'll benefit from our 50+ years of experience in the AV field and our unrivalled expertise.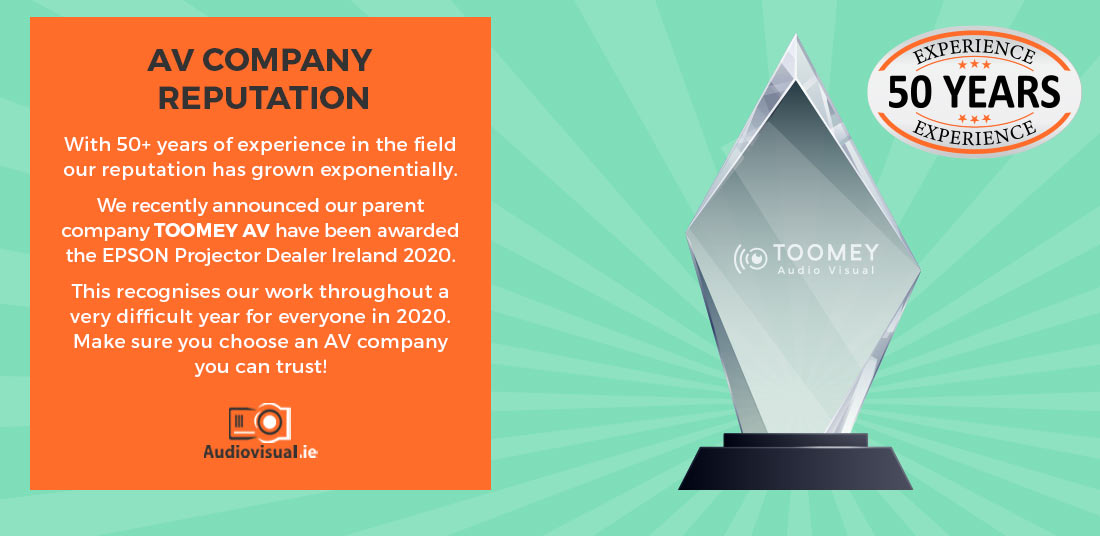 Reputation
With 50+ years of experience in the field our reputation has grown exponentially. We recently announced our parent company Toomey AV have been awarded the EPSON Projector Dealer Ireland 2020. This recognises our work throughout a very difficult year for everyone in 2020. Our clients have also left glowing reviews.
More Than Just An AV Supplier
We pride ourselves not only on the care we take in delivering the very best products and service to our clients, but we are also very keen to highlight that our relationship with clients doesn't end when we have supplied them with a product. Our team are always on hand to help if there are any problems or to teach your staff how to use products efficiently. We also offer repair and AV maintenance services. A sale/rental does not end our relationship with our clients. We are there for them whenever we are needed.
AV Company Product Range and Pricing
Our line-up of products includes flatscreens for any message or visual aid you wish. Projectors and screens for projectors. LED walls. Sound systems. Lights and stages. Webcasting services. Whatever you need technology wise, we can supply. We also offer trained technicians to run the technology for your event to ensure that extra level of security for a peaceful mind. Our prices are also extremely competitive, and we can cater to your specific budget as well as suggest the best options dependent on price and occasion.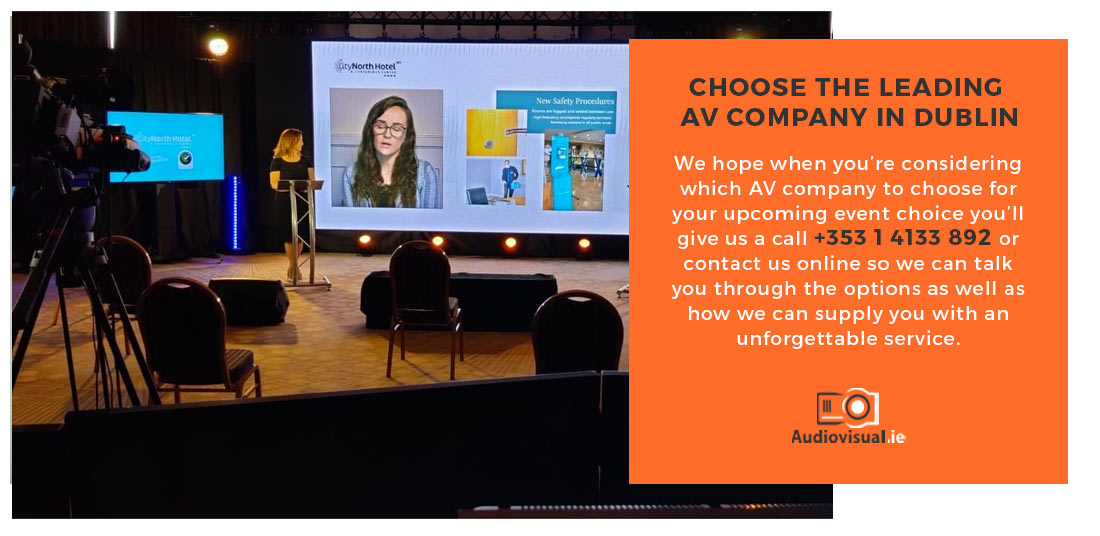 Choose The Leading AV Company in Dublin
We hope when you're considering which AV company to choose for your upcoming event choice you'll give us a call +353 1 4133 892 or contact us online so we can talk you through the options as well as how we can supply you with an unforgettable service.