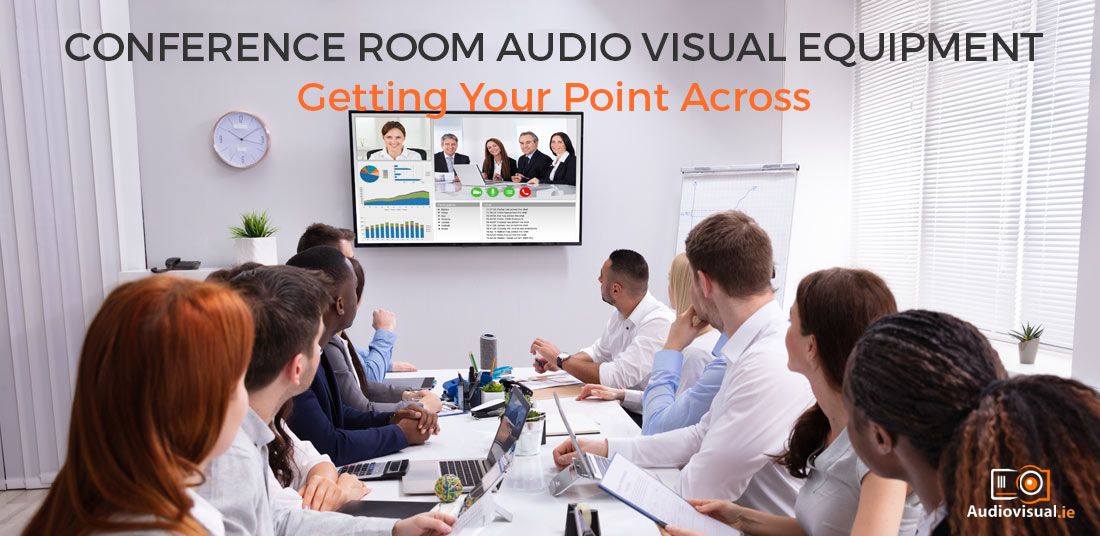 25 Mar

Conference Room Audio Visual Equipment – Getting Your Point Across
Conference Room Audio Visual Equipment
We're in worrying times at the minute. A lot of the country, as well as the world, has slowed massively during this Coronavirus pandemic. We know as well as anybody that continuing to work through such a crisis is vital in keeping things running smoothly. Some services have to keep running. With the safety of customers and staff alike the top priority. So, if you have vital meetings or events that will impact your business by cancelling then you should consider our wide range of audio-visual conference room equipment. You can safely stream any conference, event or webinar from your offices without the need for people travelling to you.
Full Conference Room AV Set Up
Not only can we provide the necessary equipment, but we'll set it up for you and we also offer web hosting capabilities opening up your stream to an even larger audience. We do this in a variety of ways and one such is streaming straight from your own website. If you prefer it to be separate to your site, we can set this up and send potential participants a link to join the stream.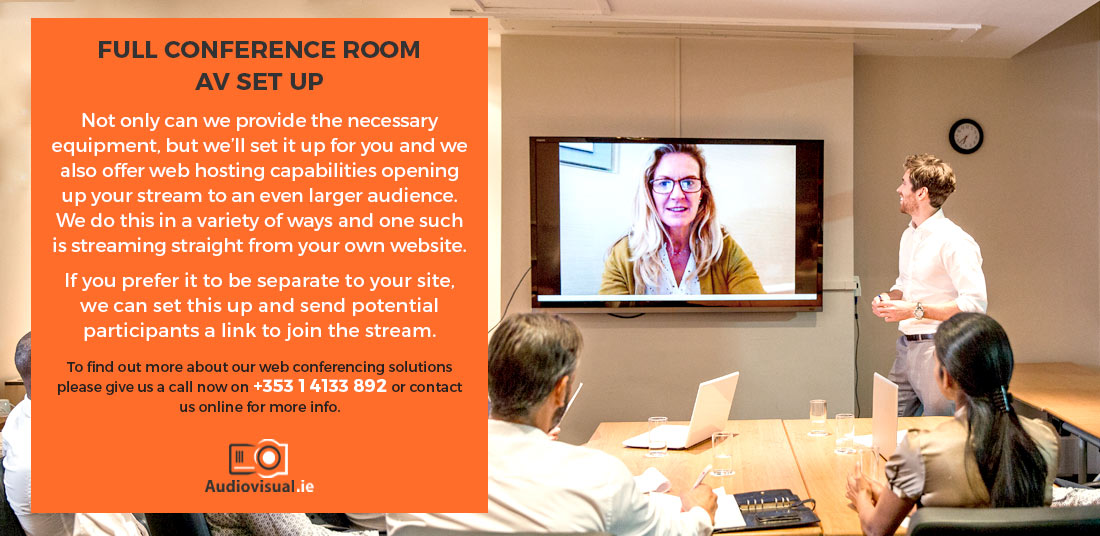 Conference Room AV Packages
Our conference room AV packages start with just the 1 camera webcast set up. We also have a 3 camera package which comes with an operator for your audio. Both packages come with lighting set up as well as the ability to stream to various social media sites. Our Blackmagic Design Studio 4K package streams in such beautiful clarity your message won't get lost. The Canon XF105 HD Professional Camcorder is another option which has multiple bit rates and resolutions. We also offer a Roland V40HD Multi Format Video Switcher which allows multiple sources to connect be that analogue or digital, computer or video format. Whatever your needs we're here to help.
Technology for Unprecedented Times
With the rise of technology in business and video conferencing becoming the norm it's vital that people stay ahead of the game rather than being left behind. There's no better time than now to join this expanding technological realm as it will not only protect staff and customers, but it will protect your business too. These are unprecedented times and whatever we can all do to help each other we have to do.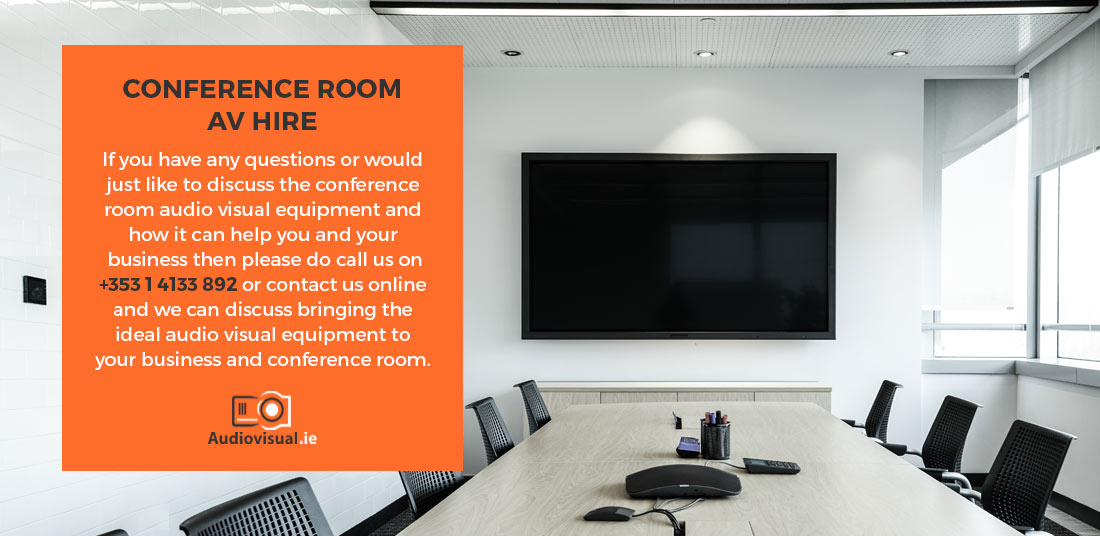 Conference Room AV Hire
If you have any questions or would just like to discuss the conference room audio visual equipment and how it can help you and your business then please do call us on +353 1 4133 892 or contact us online and we can discuss bringing the ideal audio visual equipment to your business and conference room.