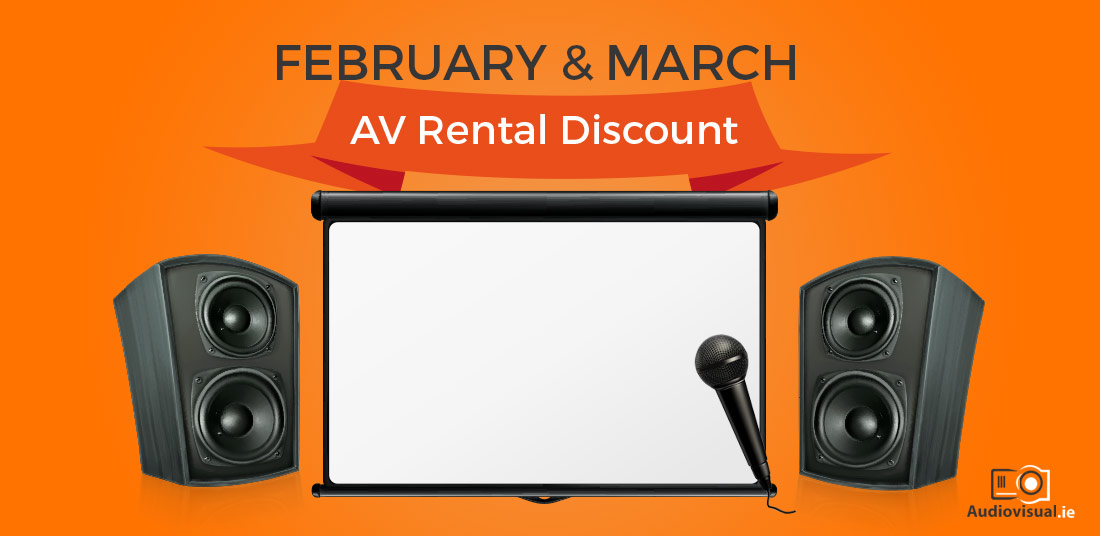 22 Feb

February & March AV Rental Discount

After a long two-year break and to celebrate the reopening of our AV Rental division we are delighted to announce a 33% discount of all PA, Projector & Home Cinema Rentals for February & all of March. This is our little way to help get the show back on the road. Read on to find out more about these great AV Rental discounts.
Home Cinema Package
If you're a fan of the silver screen then you'll be a fan of our home cinema package – especially with 33% off! Experience your favourite films or TV shows like never before with our home cinema kit. We will set the kit up for you so you just have to decide what you're going to watch first, which, speaking from experience, is easier said than done! Avail of this great offer now for just €220 + VAT, reduced form €290 + VAT.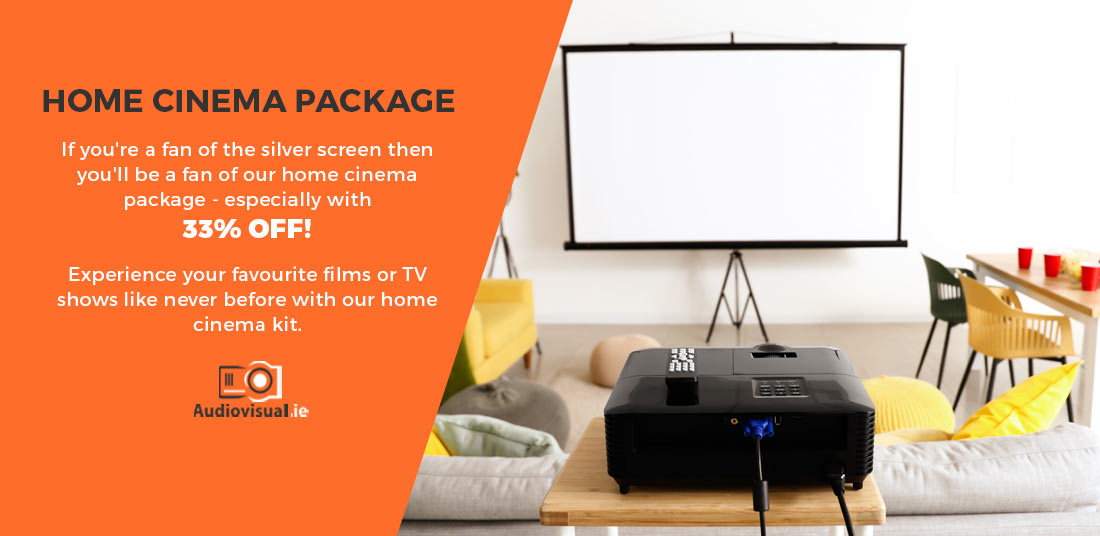 Projector Package
Do you have an event coming up or a point to get across? Our projector rental packages are perfect for adding a special touch to a family event (embarrassing photo slideshow anyone?) or to bring a business presentation to life. With our projector rental you can rest assured that you'll get a fully featured projector and expert setup so that your presentation goes smoothly. And, until the end of March, you can rent a projector for just €175 + VAT down from €220 + VAT.
Sound System Rental
"…don't you know pump it up, you got to pump it up…"
If you want to raise the roof without breaking the bank then our special offer on sound rental systems is for you! These powerful sound systems will give you the power you need to get your voice heard if giving a speech or to keep the party going if the speeches are long finished! The usual rental price for a sound system is €220 + VAT but until the end of March you can rent one for just €175 + VAT – nice!
50" Flatscreen Package
Our flatscreen rental packages are the ultimate tool to get your point across. Whether it's for a corporate presentation, digital signage in a school or commercial setting or even just a family gathering of import our 50″ flatscreen rental packages come up trumps. As with all our rentals it will be setup by our AV experts so all you have to do is just press play! Until March you can get our flatscreen package at the reduced rate of €175 + VAT down from €225 + VAT.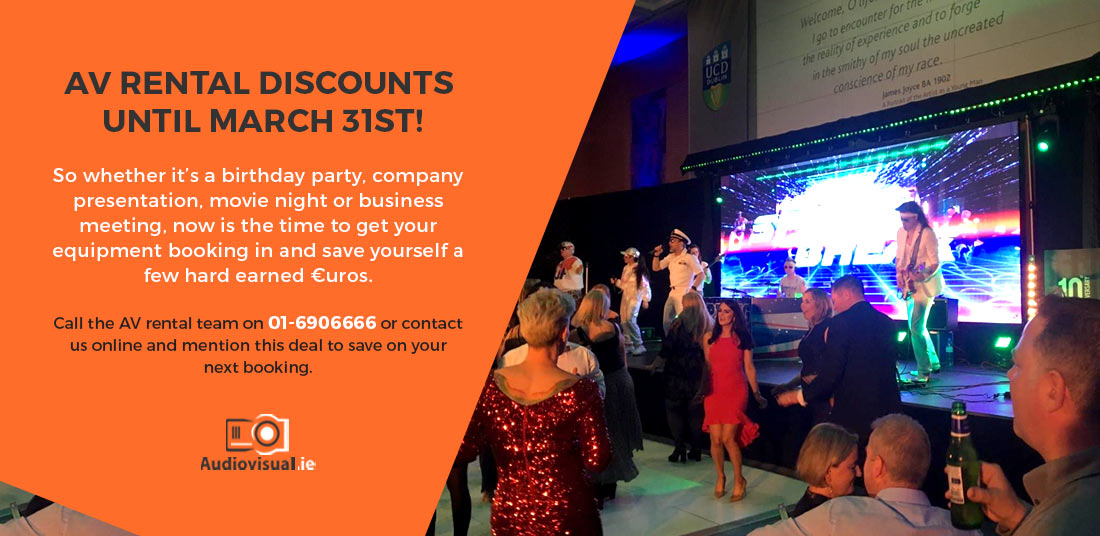 AV Rental Discounts Until March 31st!
So whether it's a birthday party, company presentation, movie night or business meeting, now is the time to get your equipment booking in and save yourself a few hard earned €uros. Call the AV rental team on 01 4133892 or contact us online and mention this deal to save on your next booking.