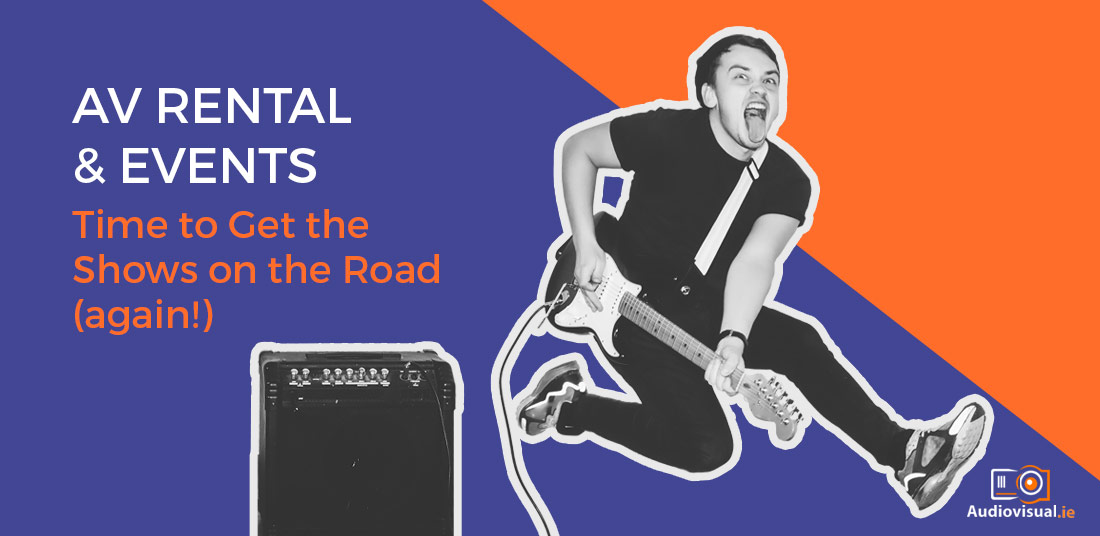 01 Feb

AV Rental & Events: Time to Get the Shows on the Road (again!)

Well, after a trying 2 years it finally looks like the return to normality is on! This means a return to face to face meetings, conferences, product launches, town halls, all hands events, seminars, webinars, AGM's, gigs, parties, discos and all the rest. Since the restrictions have been lifted we've noticed a huge uptick in AV Rentals and so if you're looking to run an event here are some of the most sought after items we have! They've also been broken down into specific rental categories to help give you some inspiration for any upcoming events – read on!
Conference / Exhibition Rentals
Our new fleet of 86" 4K Touch screen rentals are simply stunning. Use as a standalone interactive display or daisy chain several them for stunning results. A superb solution for software sales / navigation applications as clients can navigate directly from the touchscreen.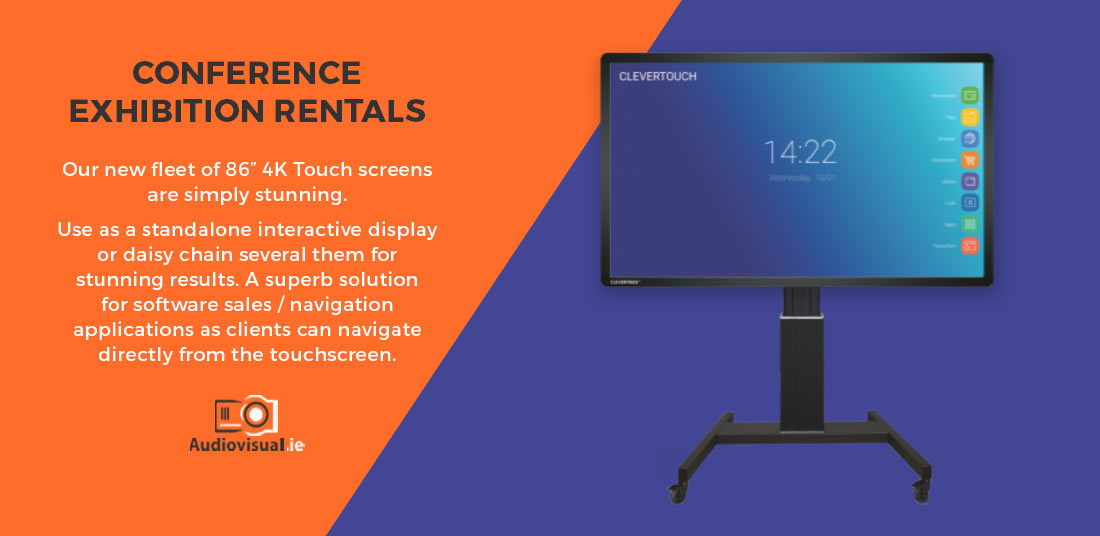 Meeting / Event Audio
Our EV Evolve 50 Line array speakers are our go to. They can cover every event type from a small meeting of 20 people to a larger gathering of 100's. The best feature is that they can cover both the business and the after party. The sound is crisp and punchy and they go all the way to 11! We can supply any quantity, with any number of microphones and you can even connect your phone and dance the night away.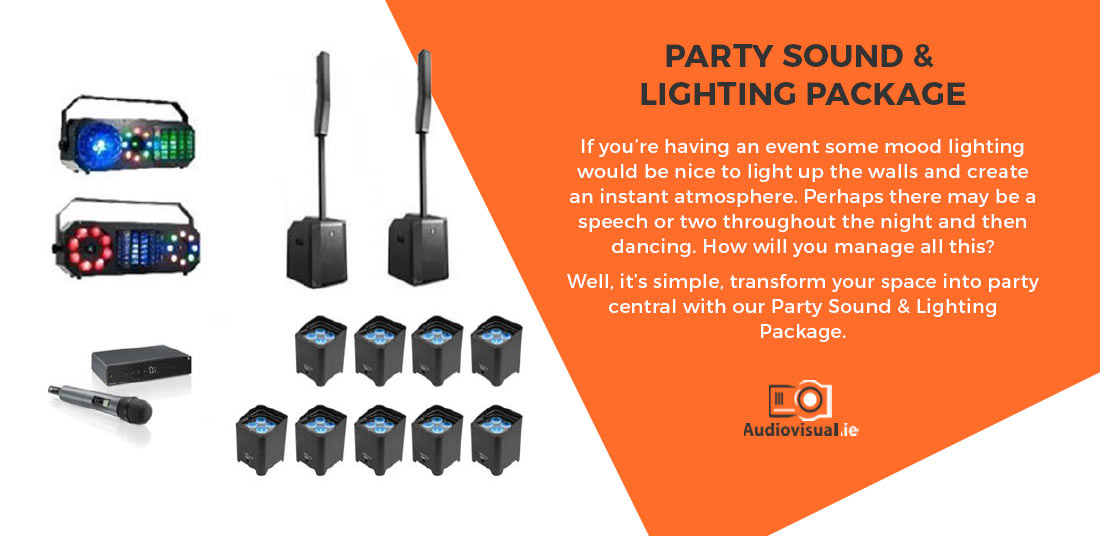 Party Sound & Lighting Package
If you're having an event, you know there will be some nice background music required as people arrive and mingle. Some mood lighting would be nice to light up the walls and create an instant atmosphere. Perhaps there may be a speech or two throughout the night and later, you'll want to crank it up and dance the night away with quality sound and lighting. How will you manage all this? Well, it's simple, transform your space into party central with our Party Sound & Lighting Package.
Projector Presentation Packages
Need a projector & screen for your next event? Our standard 1.8M Tripod & HD Projector package is our most popular. We also have higher brightness Event Projectors and screens up to 4 Mtrs wide available.
Mobile Video Call & Presentation Solutions
Wheel it into place and connect your laptop. It's as simple as that with just 2 cables, a HDMI & USB to connect, you can present and partake in Video calls. Ideal for single user or groups up to 8 people. Consists of 4K 65" screen (larger sizes available), Yealink Videobar with inbuilt Camera, microphones & speakers. A neat solution for ad-hoc meeting across all video platforms.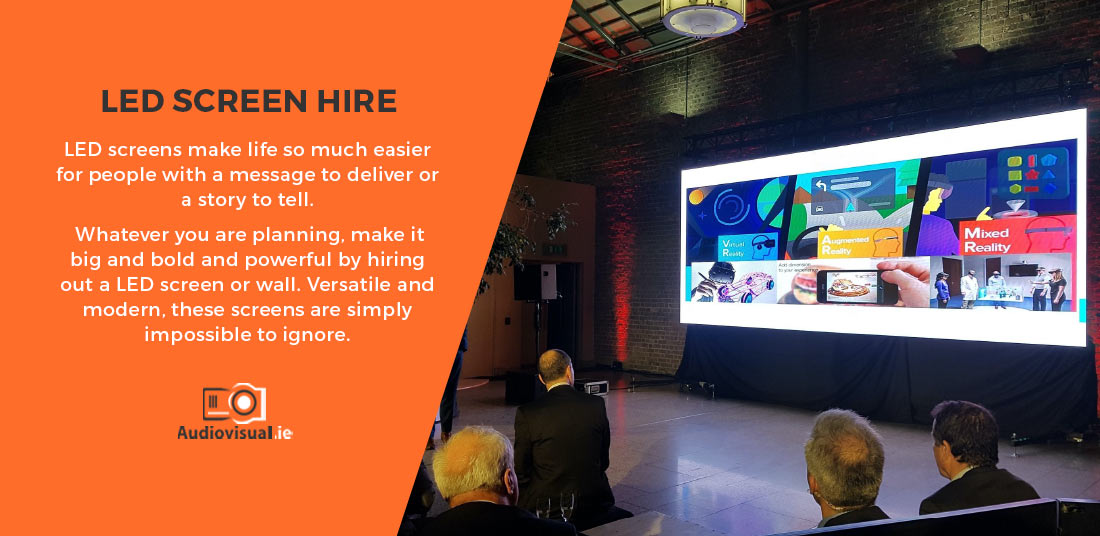 LED Screen Hire
LED screen hire make life so much easier for people with a message to deliver or a story to tell. Whatever you are planning, make it big and bold and powerful by hiring out a LED screen or wall. Versatile and modern, these screens are simply impossible to ignore. From 3M x 2M up to 6M x 3M
Full AV Rental Service
All our equipment is delivered, set-up & collected by a experienced AV technicians. If you want to know more about these simple and beautiful digital marvels and all they can do then give us a call now on +353 1 4133 892 or contact us online today and we're happy to help.