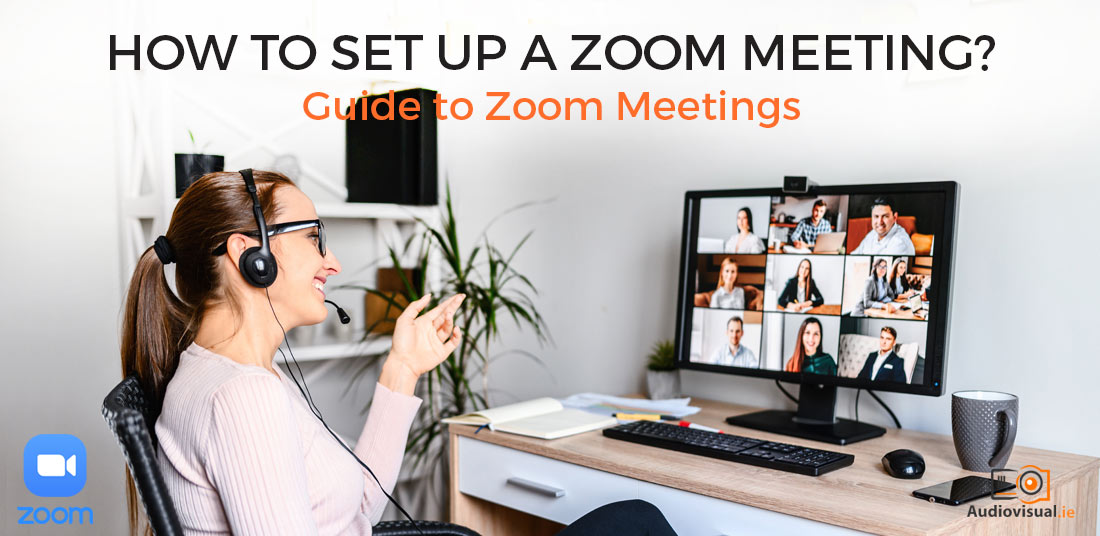 22 Jul

How To Set Up A Zoom Meeting? Guide to Zoom Meetings
Zoom Meetings Guide
Outside of the business sector not many people knew what Zoom was. As the entire world got hit by a pandemic and we all retreated into our homes for the foreseeable slowly Zoom started trending worldwide in the media and social media world. Suddenly we all knew what Zoom was and some of the hilarious mishaps people were having in front of their bosses. But what exactly can Zoom do and how does it work? If you're looking for a guide to how to set up a Zoom meeting then read on!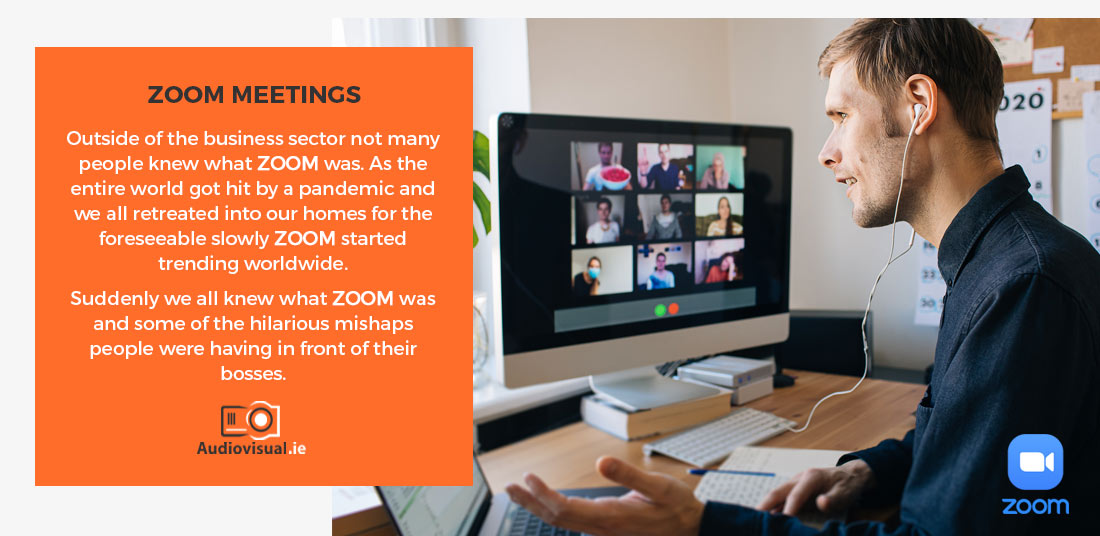 How To Set Up A Zoom Meeting
As one of the leading suppliers of webcasting and live stream technology for business use, we wanted to give you a guide on the steps you need to set up a successful Zoom meeting.
Firstly, if you don't have a Zoom account you need to set one up.
If you're the host then you select Host A Meeting. You can also Join A Meeting once it's been set up. In Host A Meeting you can select Video On or Video Off. Both have their benefits but for a smooth call where seeing each other isn't a necessity then going Video Off is the better option as there's less interference.
You can also select mute everyone if you're just giving a presentation or running through specific criteria which doesn't need any participants interaction. This is a plus for not letting background noises interfere with the message being broadcast.
Before inviting people check your security settings and ensure 'Enable Waiting Room' is selected. That way you can monitor who enters the meeting.
To invite people, you can select 'Manage Participants' and 'Invite'. This allows you to select anyone in your contacts on Zoom or you can send an email link to the participants. If you're using a tablet or mobile phone, then you can copy the URL and paste it to another app like WhatsApp or Messenger.
Once people join the meeting, they will be placed in the Waiting Room which you can observe and allow those you wish to join. Once you have the desired members you can select 'Lock Room' so no more people can enter.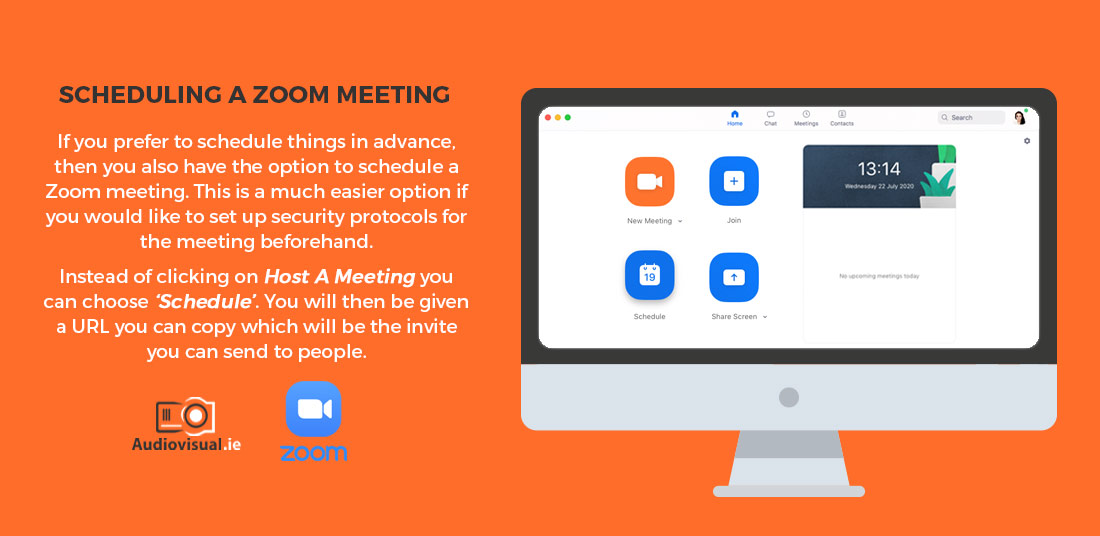 Scheduling A Zoom Meeting
If you prefer to schedule things in advance, then you also have the option to schedule a Zoom meeting. This is a much easier option if you would like to set up security protocols for the meeting beforehand. Instead of clicking on Host A Meeting you can choose 'Schedule'. You will then be given a URL you can copy which will be the invite you can send to people. They will know the time and date you have selected. Once you want the meeting to start on said time and date just go to 'Meetings' and select start.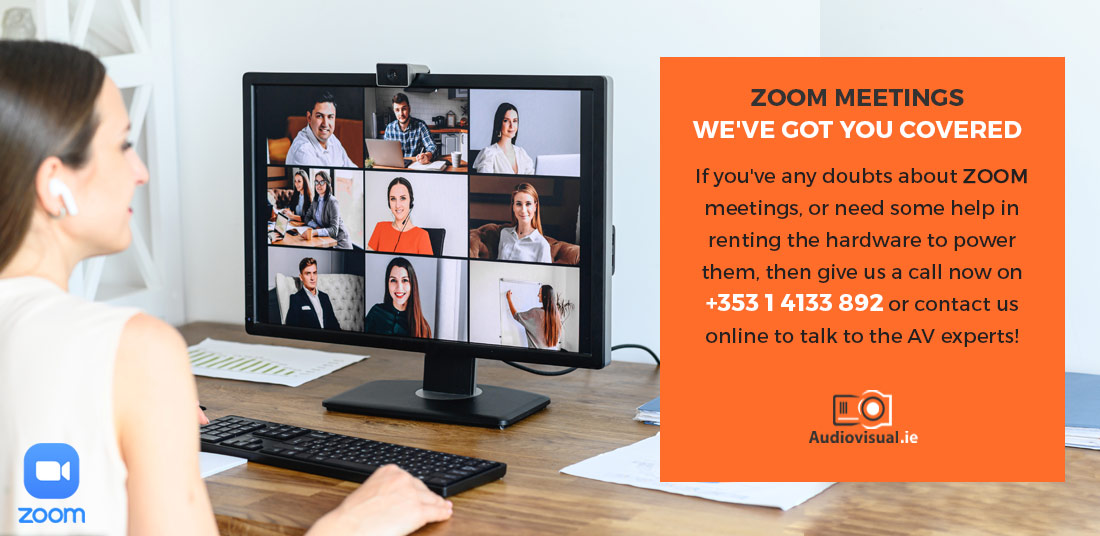 Zoom Meetings – We've Got You Covered
If you've any doubts about Zoom meetings, or need some help in renting the hardware to power them, then give us a call now on +353 1 4133 892 or contact us online to talk to the AV experts!