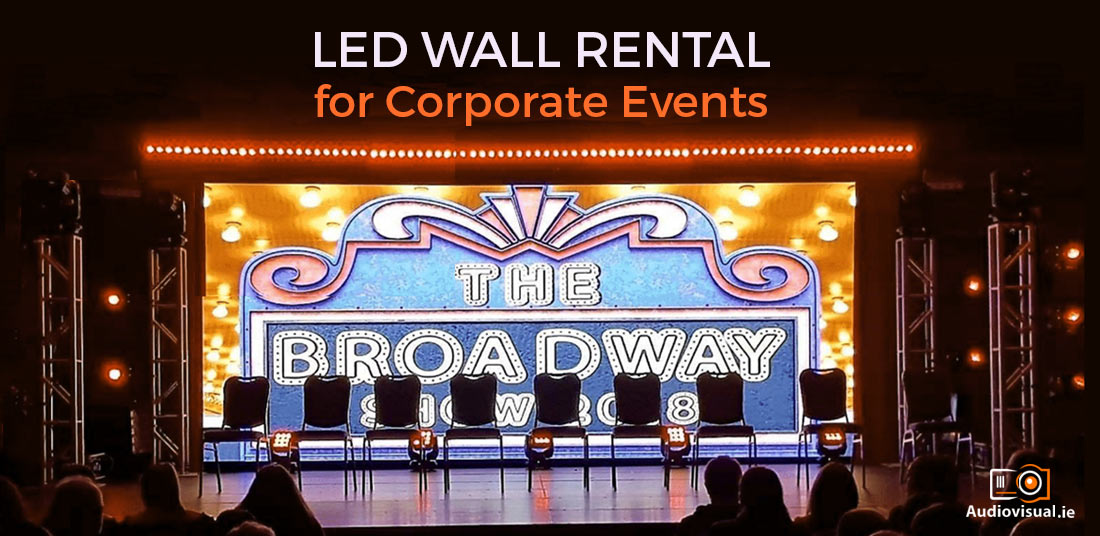 22 Nov

LED Wall Rental for Corporate Events

LED video wall screens are the popular new way to showcase an image or video footage to a large-scale audience. LED screen hire is one of the fastest growing areas in the live production and event industries. Our LED walls will push your event to the next level.
LED Wall Hire for Events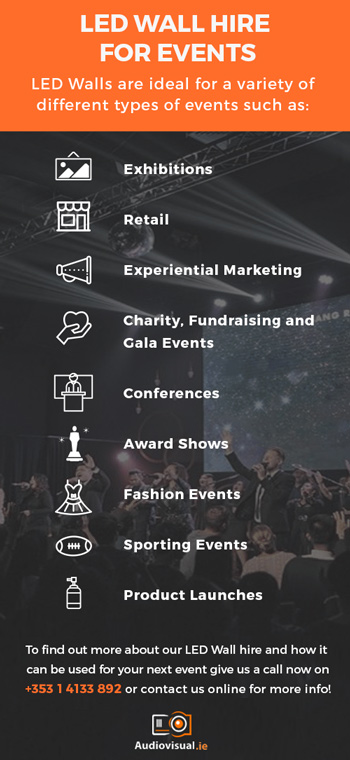 LED Walls are ideal for a variety of different types of events such as:
Exhibitions
Retail
Experiential Marketing
Charity, Fundraising and Gala Events
Conferences
Award Shows
Fashion Events
Sporting Events
Product Launches
What Are LED Screens?
LED screens are flat displays, created from small panels. When pieced together, the panels create a large screen with a seamless visual display. Because the panels are pieced together to build the screen, our LED screen rentals are extremely versatile and are the most suitable products for large scale needs. They are extremely bright, providing a great quality image regardless of the amount of ambient light in any bright environment. LED screens can display everything from a standard presentation to real-time video footage.
LED Wall Hire For Corporate Events
LED video wall rental can be utilised in more than just concert and musical event settings. Many corporate companies are turning to LED screen rentals for trade show booths, corporate events, exhibitions and charity events. Additionally, LED screen rentals are in demand for television studios, live sports screenings, festivals, cinemas and LED screen hire for touring productions.
High Quality Chauvet LED Panels For Rental
Audiovisual.ie offers high quality Chauvet LED Panels for rental (note, these are indoor LED screen rentals and not suitable for outdoor use). These LED screens are perfect when you're looking to show your customers / clients high resolution HD content. Whether you're standing 4 meters or 10 meters back your video content will be crystal clear. Our high-resolution LED video wall rentals screens grab attention from all & gives your event that stand out factor. The versatility of video screen / video wall is another reason why it's becoming more & more popular.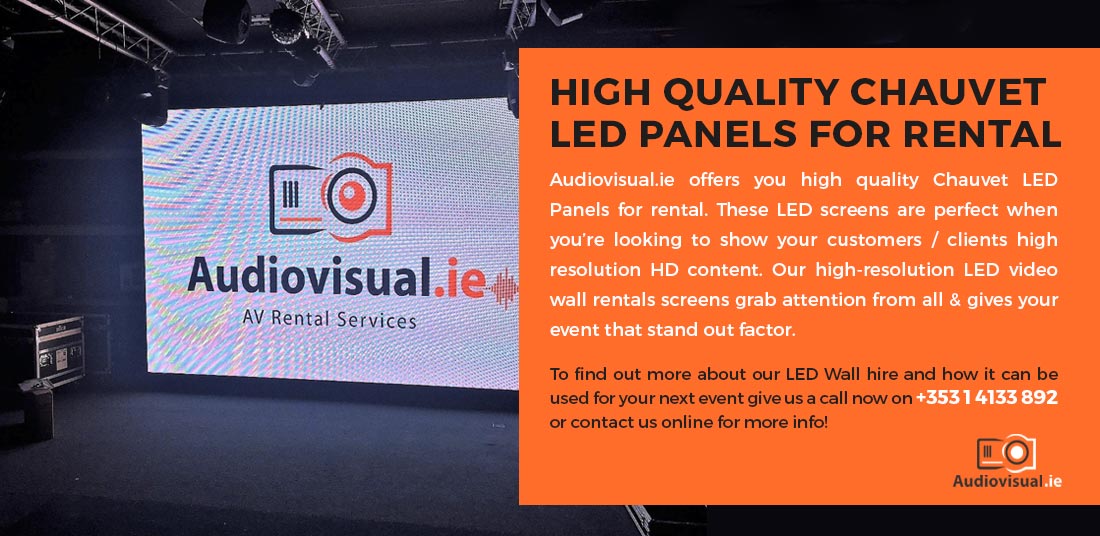 LED Video Wall Rental From A Company You Can Trust
Using high resolution 3.9mm pixel pitch LED screen far exceeds using projectors and projector screens. Please note our product is NOT IP / waterproof and is designed to be used inside. Call us and speak to Ivan on +353 1 4133892 or contact us online to book an LED screen for your next event.