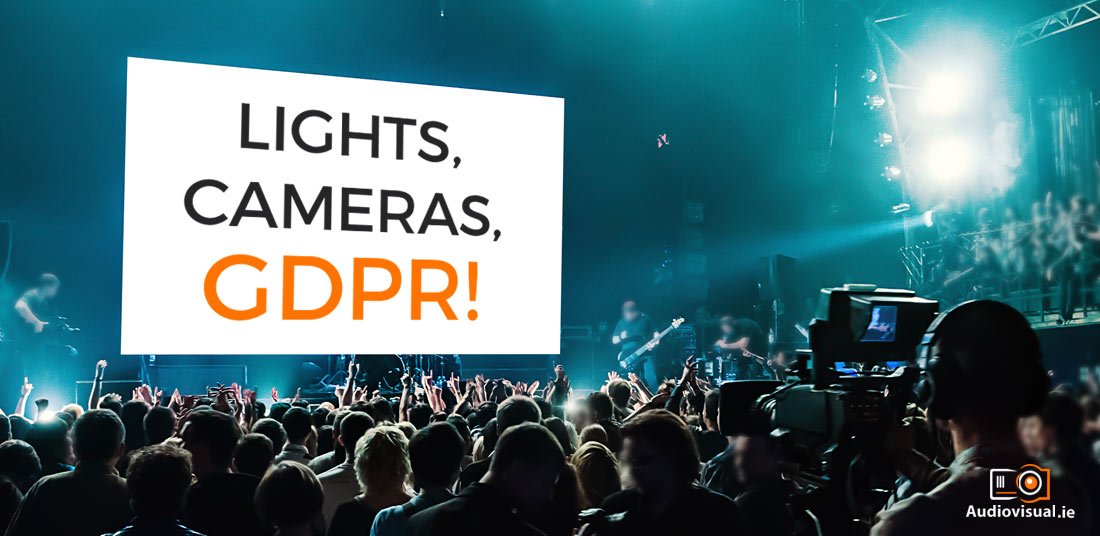 25 May

Lights, Cameras, GDPR!

It's May 25th 2018 and you know what that means don't you? Lights, camera, GDPR time is upon us. The long awaited General Data Projection Regulations (GDPR) comes into force today and so we're going to take a break from delivering sound system rentals to outline what the changes mean and how we're doing what we can to be GDPR compliant.
A Whole Lot of Box Ticking!
Those with eagle eyes might have noticed that all of the contact forms on site now contain an additional checkbox for data consent. This has been added to make sure that you're aware of the fact that when you fill in a form on site, to rent a flatscreen for example, that we will then receive your data (eg, name/email/phone number/message) and that you are ok for us to use that data to reply to you. If you don't tick the box we won't receive your enquiry so brace yourself for a whole lot of box ticking!
Updated Privacy Policy
As part of the GDPR we've also updated our privacy policy to show you exactly what data we use and how we use it, as well as what cookies are in place on site and why. No private info of yours if ever passed to a third party without you know and we never sell (or rent!) your data to anyone.
Self Service Personal Data Requests
We've also added a new feature to the site to allow you to query our site to see what, if any, data may be stored about you. This tool can be found here and also allows you to delete any data that we may have on you.
GDPR, Now and The Future
As GDPR becomes more established there may be some changes in requirements for websites and we will endeavour to stay on top of all requirements. Whenever we make a change to our privacy policy we'll let you know and if you have any questions about our privacy policy feel free to contact us.
And now, with GDPR hopefully out of the way for the foreseeable future, back to the sound system delivery!