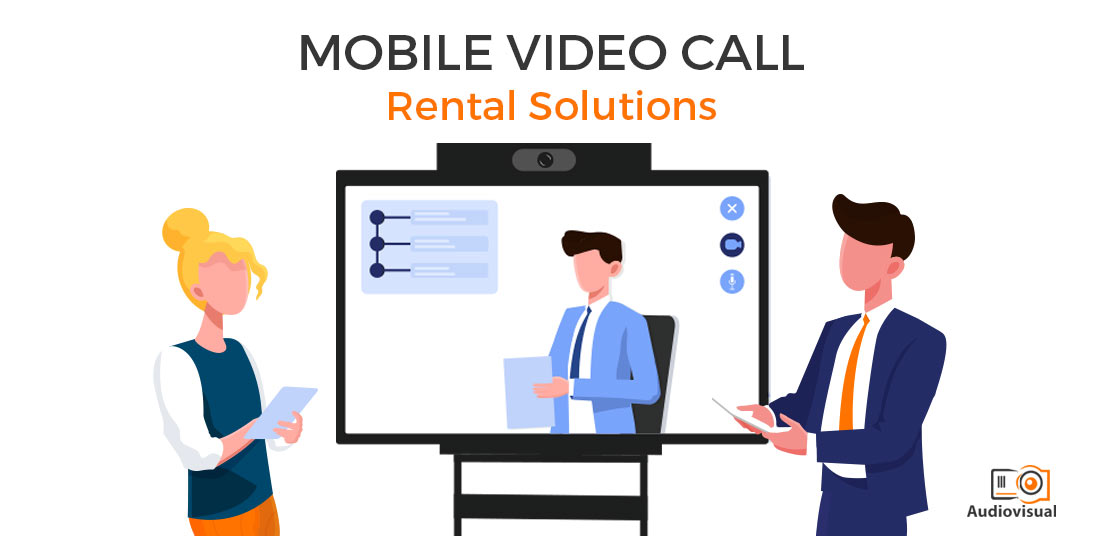 21 Apr

Mobile Video Call Rental Solutions

Are you running Zoom meetings or Teams calls and finding your in-house equipment is just not suitable? Is the screen too small? The video quality too low? Is the web camera just not cutting it? If so, then we have the perfect solution for you – mobile video call rental solutions.
Mobile Video Call Rental Package
Our mobile video call rental package has everything you need to be able to hold HD video calls without the hassle.
4K Resolution Display
65" Screen
Integrated 20MP High-Definition Camera
Wide Angle Lens
Auto Picture Framing
Speaker Tracking
AI Face Enhancement
MEMs microphone Array
High Fidelity Speakers
Echo Cancellation
USB Plug 'n Play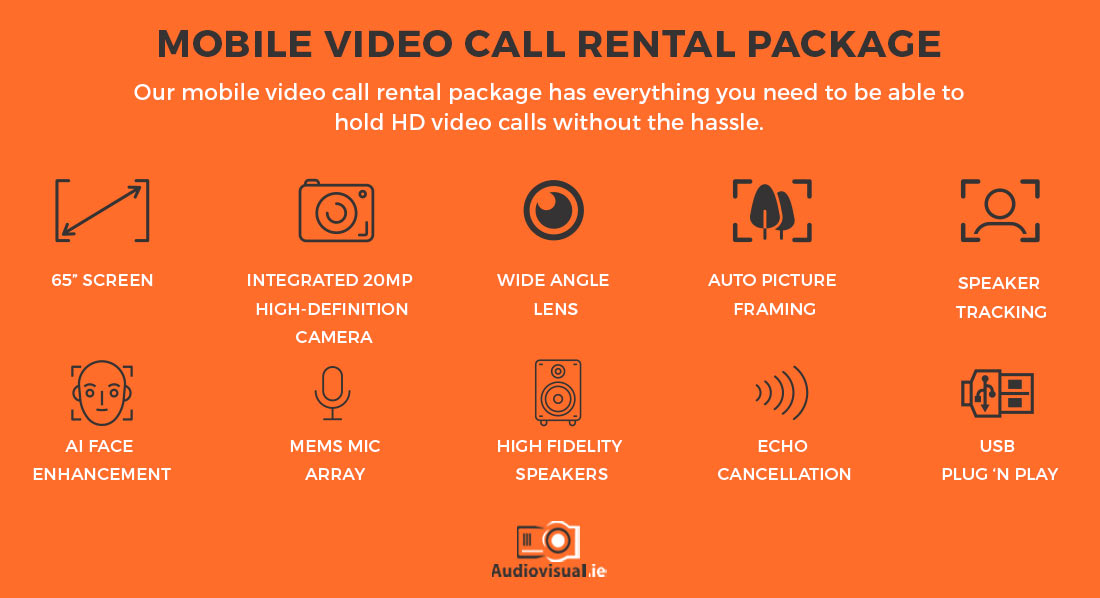 Why Companies Choose A Mobile Video Call Solution
More and more companies are choosing the mobile video call solutions for complete piece of mind. The audio system and camera are simply stunning. Wheel it into place and connect your laptop. It's as simple as that with just 2 cables, a HDMI & USB, needed. Furthermore, the system is platform agnostic so it will work with any video platform. 
If you are having a larger group (more than 6) we offer the Yealink videobar and wireless conference mics which are great. Lay them on a table or pass them around to guarantee everyone is heard. They sync automatically with the system, so no power or signal cables are needed. This makes them convenient.
Delivery & Set-up Included
When you order this solution, we do the rest. Our AV Technician will deliver and set-up the system and integrate it with your laptop. We will do a test call to confirm everything is working perfectly. All you need is the laptop and a decent broadband connection. We are of course also at the end of the phone during all rentals for tech support should any need arise.
Multiple Screen Sizes Available
Our mobile video call solutions can be delivered with a range of screen sizes. Currently we offer 55", 65", 75" & 86". 65" is the most popular size. If you are having a company wide meeting in different locations across Ireland we can provide multiple solutions, all delivered and set-up for you – hassle free from start to finish.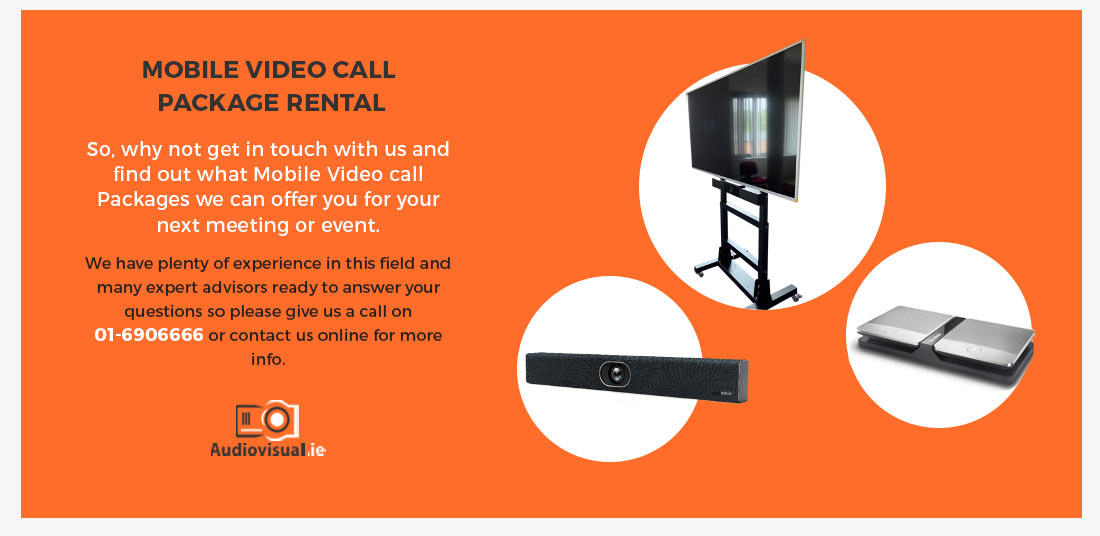 Mobile Video Call Package Rental
So, why not get in touch with us and find out what Mobile Video call Packages we can offer you for your next meeting or event. We have plenty of experience in this field and many expert advisors ready to answer your questions so please give us a call on +353 1 4133 892 or contact us online for more info!