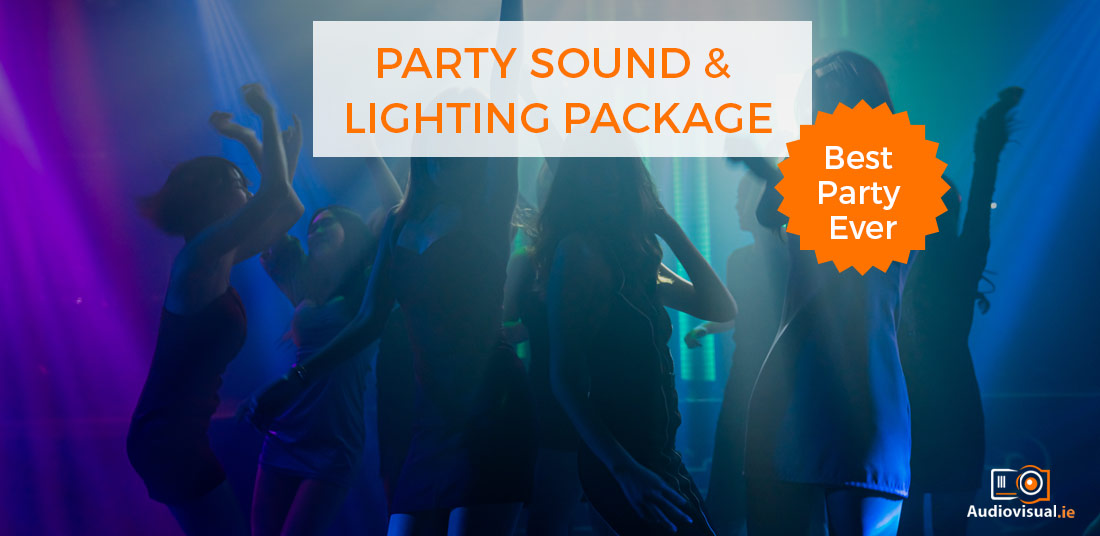 09 Dec

Party Sound and Lighting Package

So, you've decided to have a gathering. You know there will be some nice background music required as people arrive and mingle. Some mood lighting would be nice to light up the walls and create an instant atmosphere. Perhaps there may be a speech or two throughout the night and later on you'll want to crank it up and dance the night away. How will you manage all this? Well, it's simple, transform your party space into party central with our Party Package with 9 uplighters, read on!
Premium Sound & Lighting Hire
Premium Sound and lighting products ensure that your party looks and sounds great. Our Pro-grade Mood uplighters provide vivid colours and can be set to any colour of your choice. Best of all they run on battery (up to 10 hours) so you can simply place them anywhere in your house, set the colour and forget about messy power cables and extension reels. If you don't have a colour in mind, set them to fade though all colours, slowly or quickly, whatever suits the mood.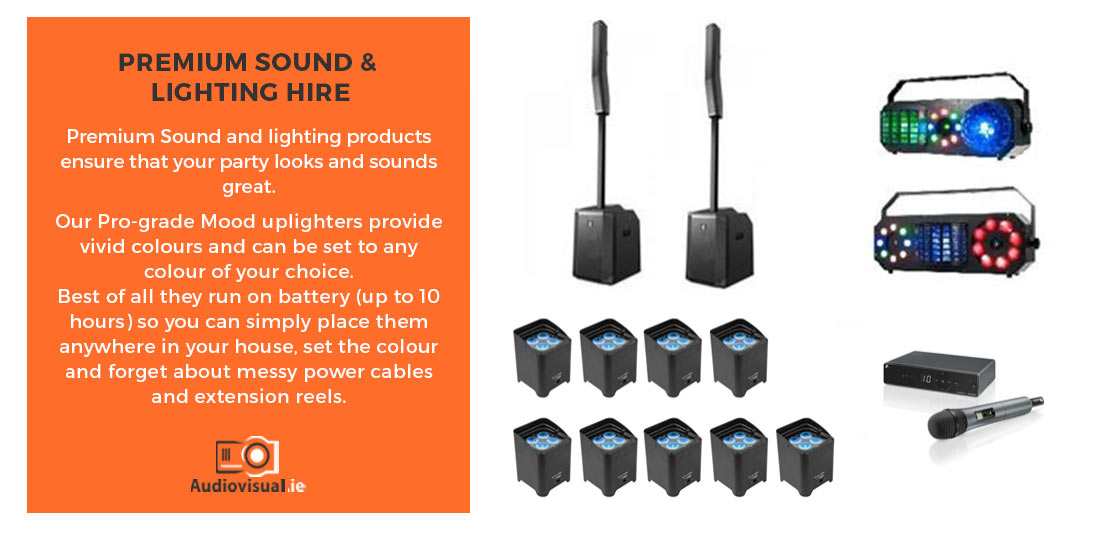 EV Evolve 50 Sound System
Our EV Evolve 50 sound system is versatile. At low levels the high-quality line array active speaker system disperses sound around the room effortlessly. During speeches the voice quality is second to none. When the time is right and its time to crank it up, The Evolve 50 system comes to life. It can handle anything you can throw at it. The 12" subwoofer and its eight 3.5" tweeters in array deliver a uniform frequency response between 43 Hz and 20000 Hz (at -3 dB). The result is simply stunning. Rounded bass end and perfectly matched tops, the system stays effortlessly in control for the whole night.
Open Mic Night
When it's time for a few words, use the Sennheiser Wireless Handheld Microphone included for the perfect portable hand around. When it comes to microphone hire, we've got the perfect mic for the night.
Mine goes to 11…
lighting package as forget about 11, this baby goes to 13. We've put together this special sound and lighting package to allow you have a party in style and with high quality audio and lighting to match.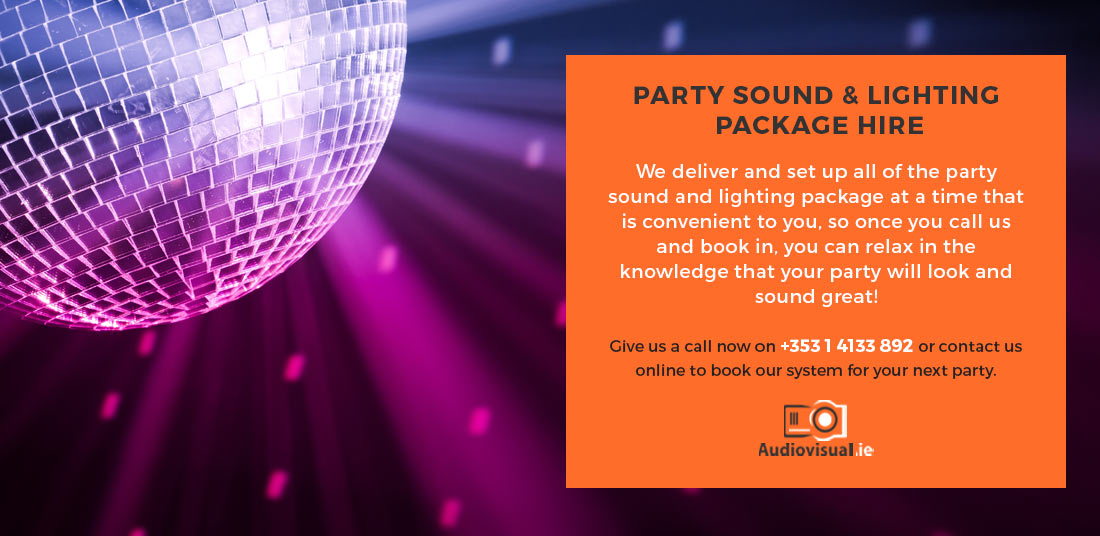 Party Sound and Lighting Package Hire
We deliver and set up all of the party sound and lighting package at a time that is convenient to you, so once you call us and book in, you can relax in the knowledge that your party will look and sound great! Give us a call now on 01 4133892 or contact us online to book our system for your next party.