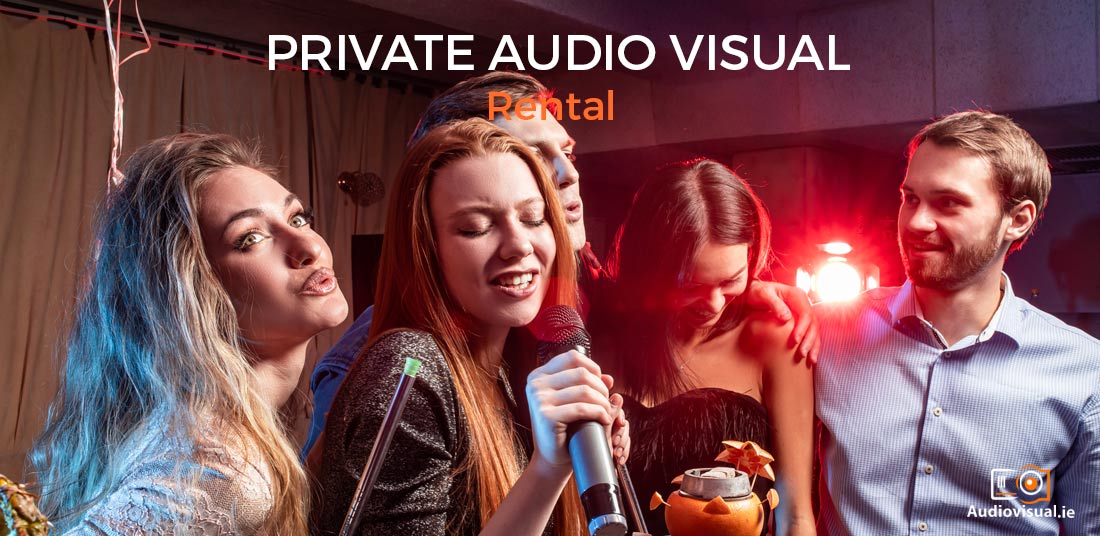 30 Oct

Private Audio Visual Rental

This isn't a nice way to start this post, but it looks like we're stuck in another major lockdown due to Coronavirus numbers hitting fairly large highs. Due to this we're seeing large scale closures in the hospitality sector. But since we've experienced one lockdown already people are getting better at creating fun things to do that doesn't require leaving the house and as a result we've seen a lot of private audio visual rentals as of late.
Private AV Rentals
In recent months we here at AV.ie have noticed an increase in AV rental for varying purposes. People have been creating fun events such as karaoke at home, singing X Factor for the family. At AV.ie we have a multitude of packages that could help you create your own family concert.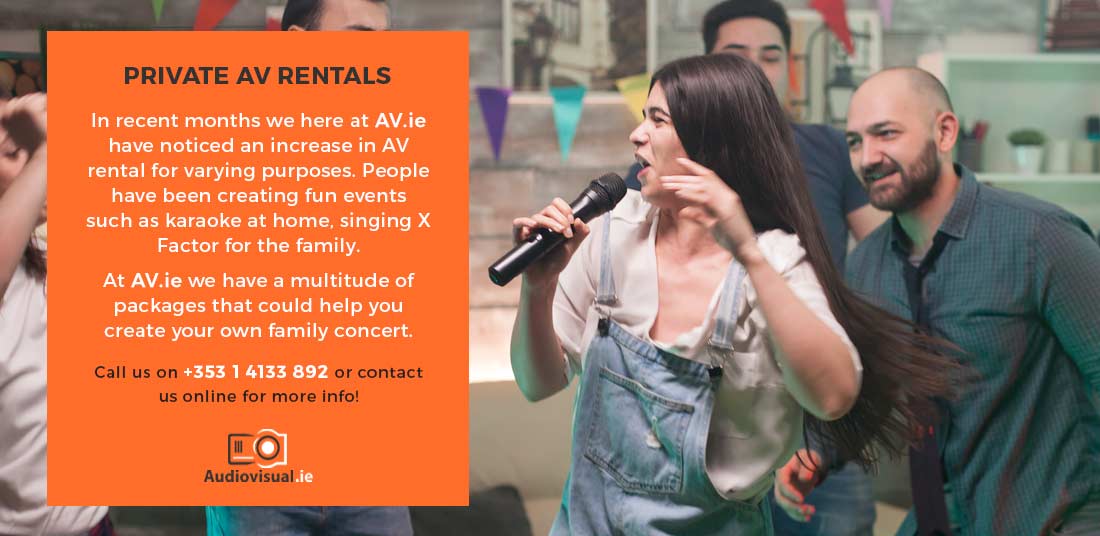 Push The Boat Out!
We can supply and set up PA systems which come with speakers and wireless mics. These are incredibly easy to set up and use. We can also supply sound systems to suit your needs and if you have the space and would like the total immersion of your personal X Factor competition we can also supply LED uplighter kits. Not only that, we have LED screens so you can all feel like you're there, on the X Factor stage. That's if you want to push the boat out of course.
AV Rental for the Pandemic
During the recent pandemic there has been a large uptake in home rentals of projectors for movies nights, quiz nights, birthday parties, anniversaries. Speaker systems, PA systems and Home Cinema kits. We can supply whatever you need for the event you'd like to showcase. Due to pubs closing again, as we saw last time, there will be an uptake in projector rental for big sports games. Fans can't go to the stadiums to watch their teams, so they make an occasion of watching the sport live on a big projector screen.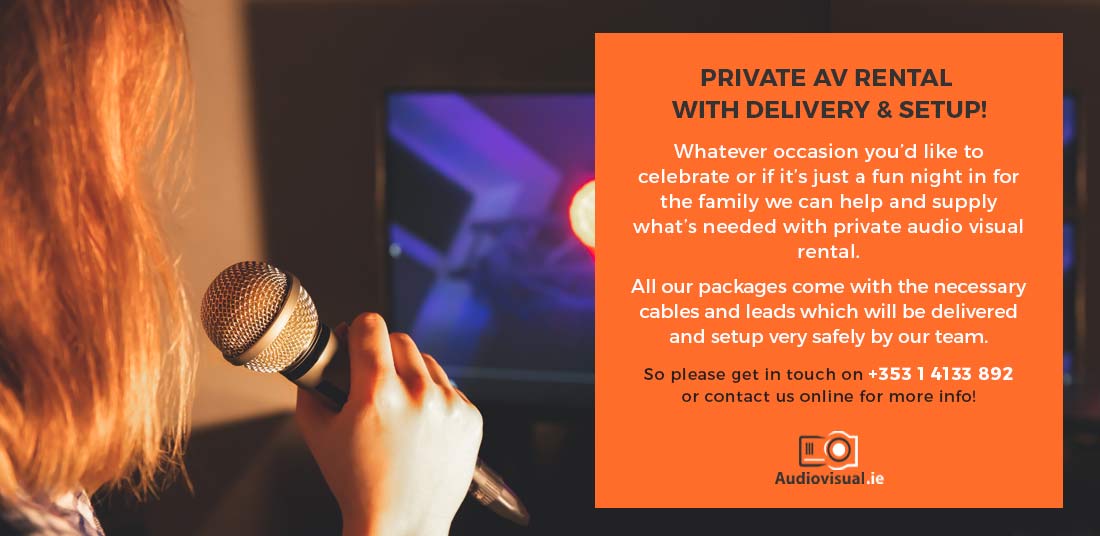 Private AV Rental With Delivery and Setup!
Whatever occasion you'd like to celebrate or if it's just a fun night in for the family we can help and supply what's needed with private audio visual rental. All our packages come with the necessary cables and leads which will be delivered and setup very safely by our team. We're always on hand for any questions you may have. So please get in touch on +353 1 4133 892 or contact us online for more info!