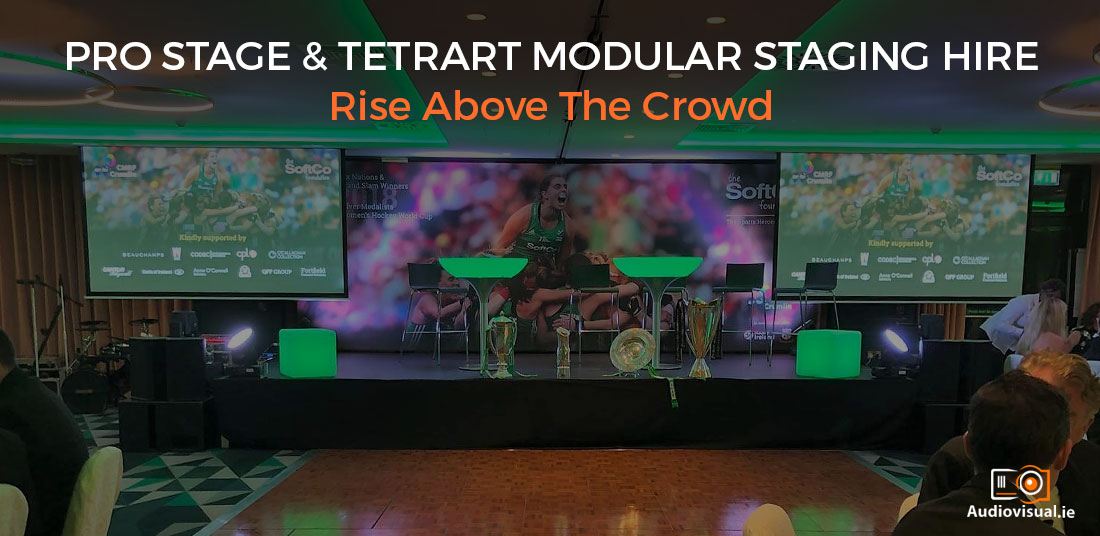 22 Jan

Pro Stage and Tetrart Modular Staging Hire – Rise Above The Crowd

At Audiovisual.ie, we hire out the lightest stage rental system in the market. Our staging redefines the meaning of the term "lightweight construction" and "high loading capacity". A 1 m² stage platform weighs only 9 kg and that with has an incredible loadability of 2 Tonne per m²!
Pro-Stage Hire To Suit Your Needs
The Pro-Stage system is a versatile, strong and lightweight staging solution for any occasion. Our Pro-Stage stock comprises of 1M x 1M platform sizes and 400mm riser heights, which can be constructed to suit your needs and budget. Whether you need a platform structure for education, community, religious or corporate events, Pro-Stage offers simple, secure and portable units for both indoor and outdoor events. The stage system can be put together in numerous configurations using the components available. An internal locking system ensures several platforms can be secured together.Our staging is 400mm high and we can provide many different configurations.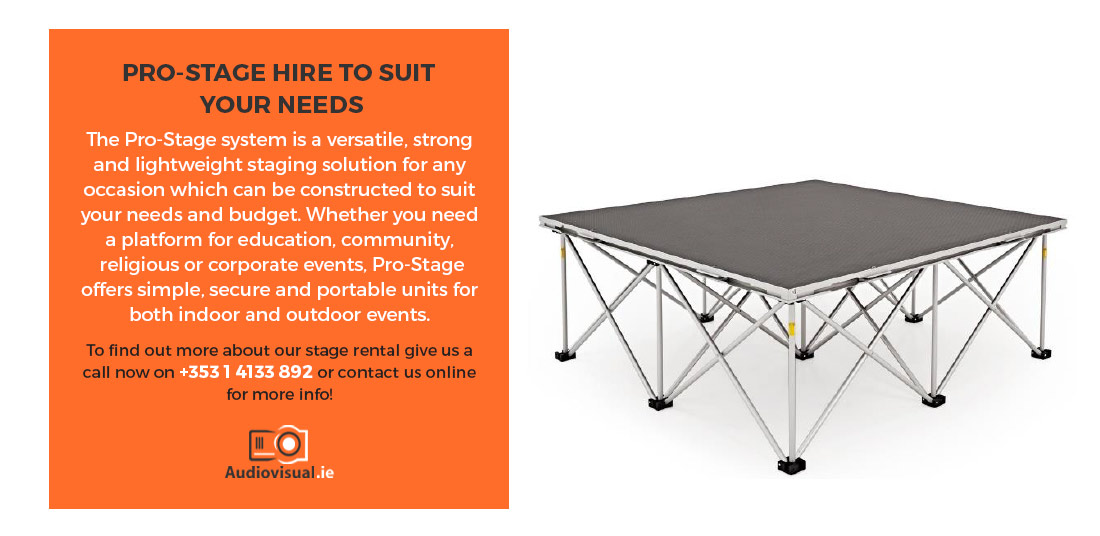 Staging Rental Examples
We've hired out our Pro-Stage and Tetrart Modular Staging to countless clients over the years and some examples of how people use their stage hire are outlined for you below.
Example 1: If you are having a smaller meeting and just require a riser for one presenter and a lectern, we can provide 2 stage sections which provides a 2M x 1M area, perfect for a podium and a presenter.
Example 2: If you are having a larger event, let's say a panel interview, and have a requirement for 4 chairs, a couple of plants and a pull up banner or two, you could look at a 5M x 3M stage with skirt and 2 steps.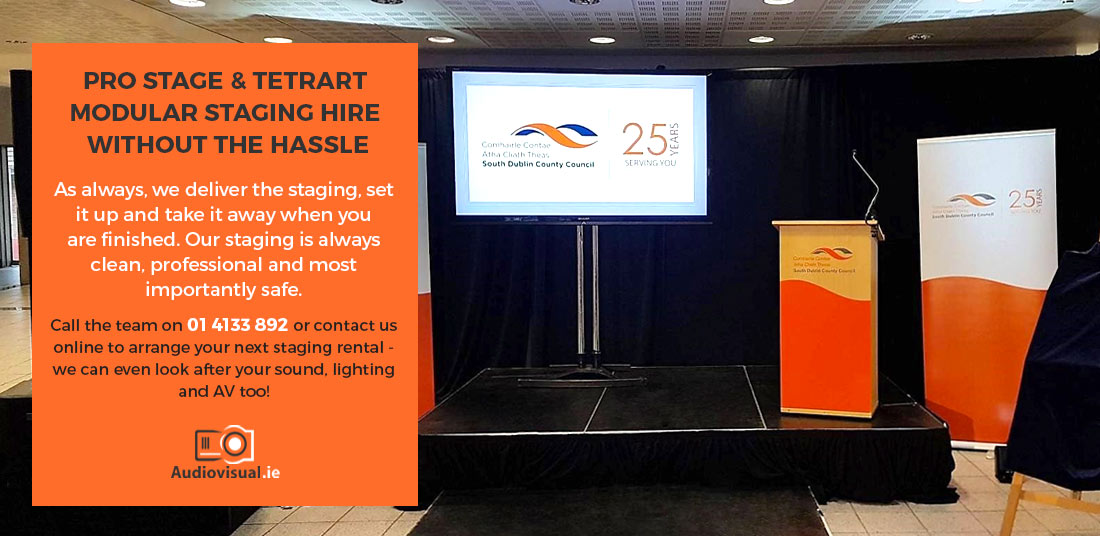 Pro Stage & Tetrart Modular Staging Hire Without The Hassle
As always, we deliver it, set it up and take it away when you are finished. Our staging is always clean, professional and most importantly safe. Call the team on 01 4133892 or contact us online to arrange your next staging rental, we can even look after your sound, lighting and AV too!
Don't miss out on future blog posts and be in with a chance to win a €100 voucher by joining our mailing list now!