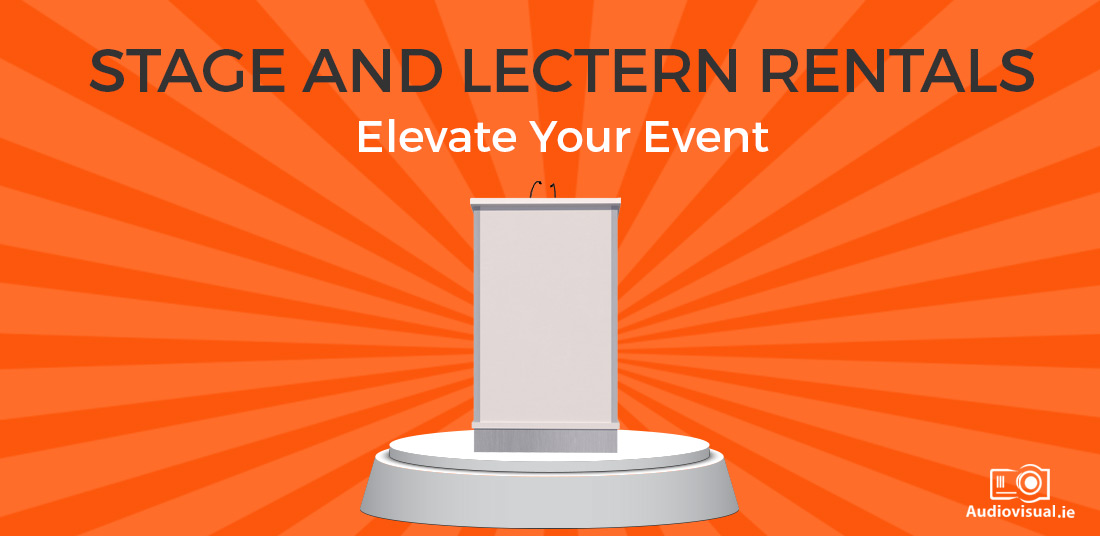 24 May

Stage and Lectern Rentals – Elevate Your Event

They are probably the last thing you think of when planning a multi-media event, but the stage and lectern are important elements of any launch or presentation. Before the PA system, before lighting and before the video wall or flat screen there was the stage and lectern. For thousands of years they have been used to elevate speakers and enhance their authority and they continue to be essential to any event that involves a speaker and an audience.
The Stage is Where Action Occurs
The stage is a highly practical consideration for speeches or presentations: the speaker needs to be seen by the audience as the audience needs someone to focus on. But it serves another purpose besides physical elevation. The stage is a place where action occurs. It is a space or zone set apart from the audience, where something 'happens'. Be it a theatrical play, a rock concert or a product launch the stage is the site of a performance. Hiring a stage will ensure that you are elevated in the eyes of the audience both physically and psychologically. It will raise your status to that of an actor or player and in society today actors are esteemed highly. If you are a good enough speaker and you have the presence, the addition of a stage will enhance the impact of your presentation considerably.
At AudioVisual.ie we offer Tetrart portable staging systems. We can deliver stages of any size and they are always finished with a professional black skirt and steps.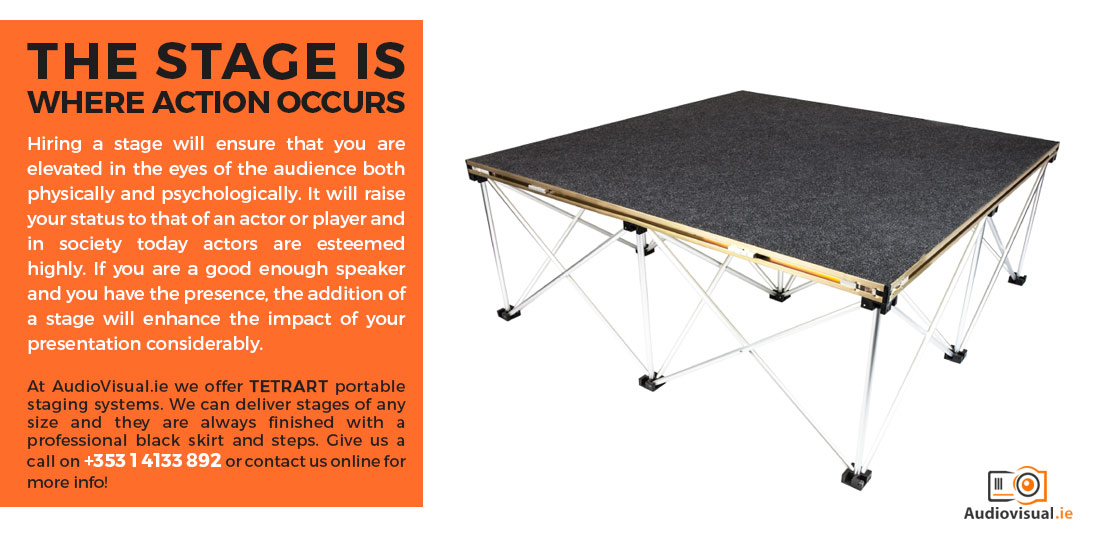 You Deserve A Lectern
Many people are afraid that using a lectern is pretentious. That it is best left to college lecturers and priests. This is something that needs to be gotten over. If you are launching a product or giving a presentation, the chances are you've put a lot of time and effort into making the event happen. You deserve a lectern. Similarly, if you are writer launching your debut novel, you deserve a lectern. The lectern signals the authority of the speaker and, if you put enough work into your project, you are an authority.
A Support Structure For Presentations
The lectern also gives you something to hold on to. It is a good support both literally and psychologically. Giving a presentation without something to stand at can make you feel awkward and uncomfortable, especially if you are not used to being on stage.
We offer neat, stylish, minimalist lecterns that will look superb on stage. They will add so much professionalism to your event. Acrylic or Truss models are available.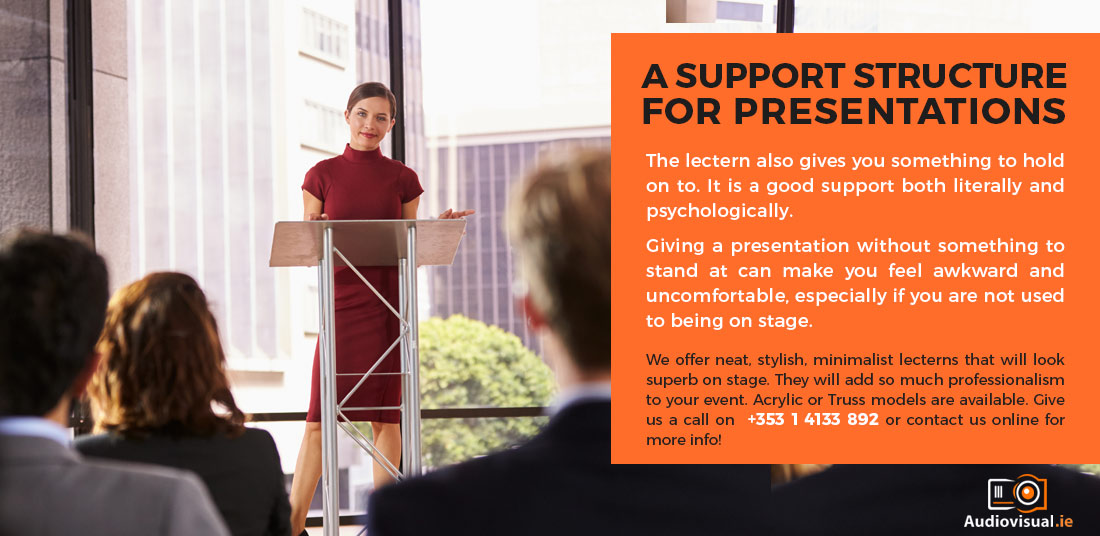 If You Don't Have The Basics Right…
The stage and lectern have been and always will be essential to presentations. Without them your multi-media event is doomed to be a failure. It is so easy to overlook their importance, especially in an age of multi-media technology such as the PA system, the video wall and the projector. If you don't have the basics right your event will suffer for it, so make sure you get a sturdy and stylish stage and lectern combination. Give us a call now on +353 1 4133 892 or contact us online to find out more about our stage and lectern rental options!