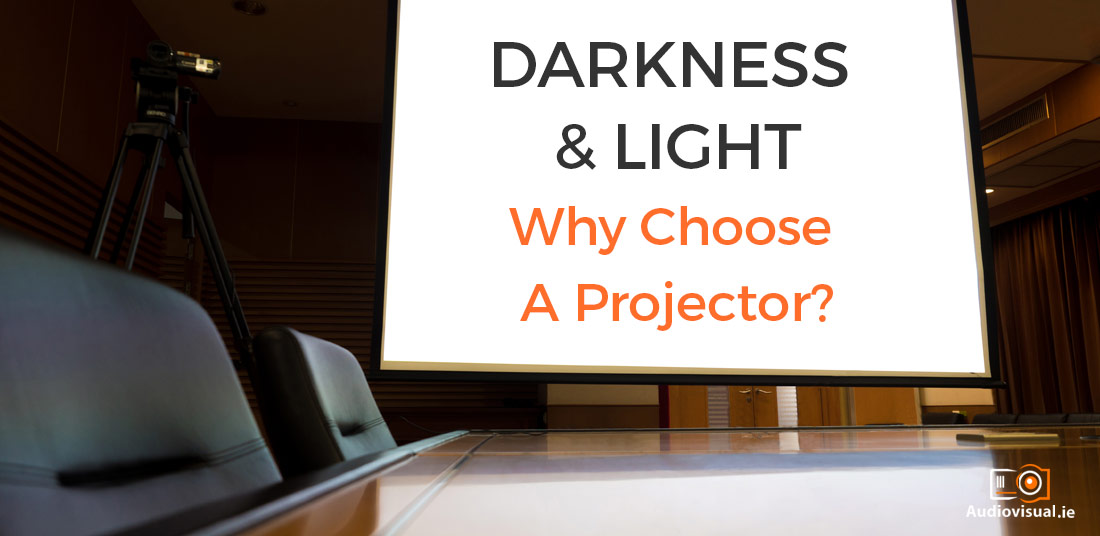 07 Mar

Darkness And Light: Why Choose A Projector?

Some people regard projectors as inferior to other multimedia technologies such as the interactive flat panel. They are seen as old and on the way out. We at AudioVisual.ie disagree. Projectors still have a lot to offer and these days they are built to perform excellently and to last.
Creating A Mood Of Expectation With Projectors
A complaint that is often made about projectors is that they sometimes require shade for everyone to see what they are projecting clearer. Curtains need to be pulled to give everyone a good viewing experience. This may be true but closing the curtains can also be seen in a positive way. By darkening a room, you create a mood of expectation in the audience. Expectation of a show. It is really no different than sitting in a cinema in the darkness, waiting for the picture to start. A darkened room also helps the audience to focus on the board as there is less distraction from what is going on around you.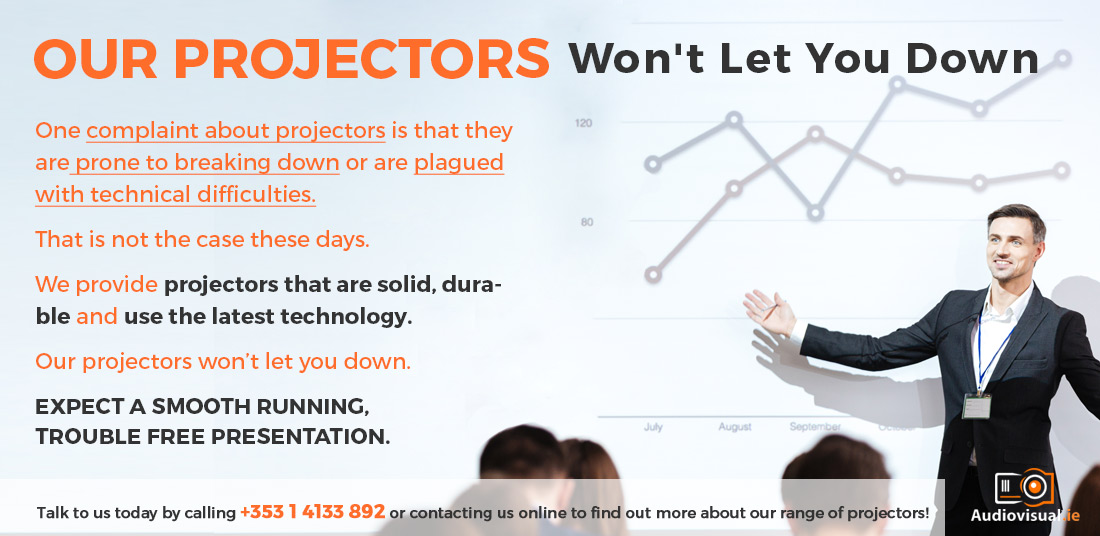 Our Projectors Won't Let You Down
Another complaint is that projectors are prone to breaking down or are plagued with technical difficulties. That is not the case these days. We provide projectors that are solid, durable and use the latest technology. Our projectors won't let you down. Expect a smooth running, trouble free presentation. We also provide an AV operator so in the unlikely event that your projector does go down they will be able to fix it in no time. And, for the times that they are needed, we supply a range of projector replacement bulbs.
We have a broad range of projectors and screens that are perfect for video or computer projection. We deliver, set up, collect and take care of all the cables and connectors.
Home Cinema Kits Available!
Our conference and large venue projectors deliver high clarity and resolution. They have multiple connectivity and a range of different lens. There is something more impressive and pleasurable about using a projector, especially for a large audience. Again, it reminds people of being in a cinema and cinema is the great popular art form of our time. So, you won't be surprised to learn that we offer a home cinema kit as part of our projector range. This kit recreates the magic of cinema in your home. It consists simply of a projector, screen and Blue Ray disc player and can accept a variety of inputs. It would make an excellent source of entertainment at a child's birthday party. They will be so engrossed in the experience that you will have some time to destress and relax.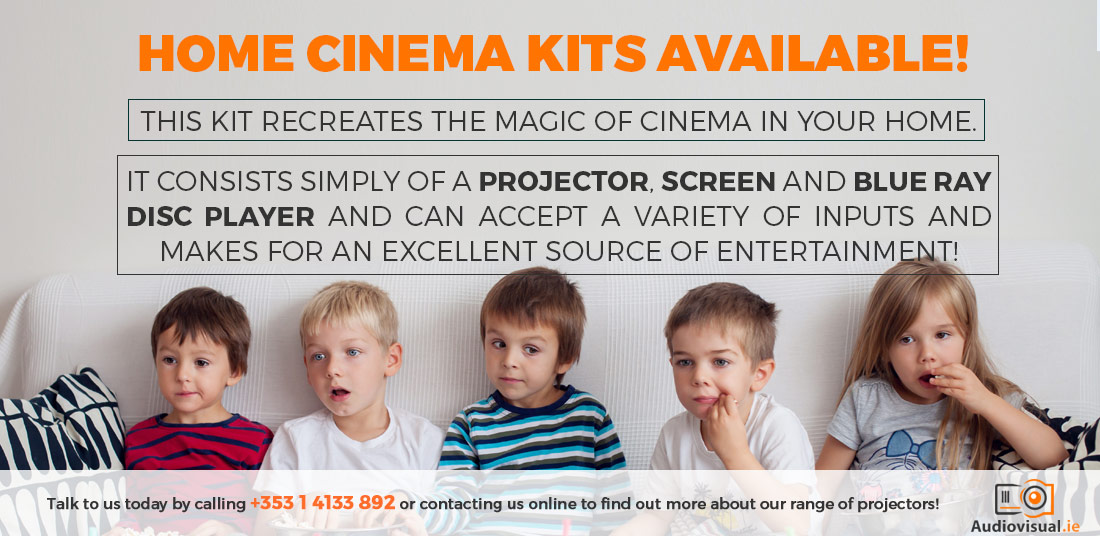 Projectors Also Offer Interactivity
Projectors also offer interactivity. Our interactive smart boards combine a SMART white board, a short throw projector and speakers. This system provides very high quality images and shadow reduction. By connecting the board to a PC or laptop, you can run software on the board such as a web browser. You can make notes on the board and save them to the PC. You can manipulate images with ease. They don't call it SMART for nothing!
Make Your Presentation or File A Satisfying Experience
We are proud to offer the very best in projector technology to make your presentation or film a successful and satisfying experience for all involved. Talk to us today by calling +353 1 4133 892 or contacting us online to find out exactly what it is we can do for you.