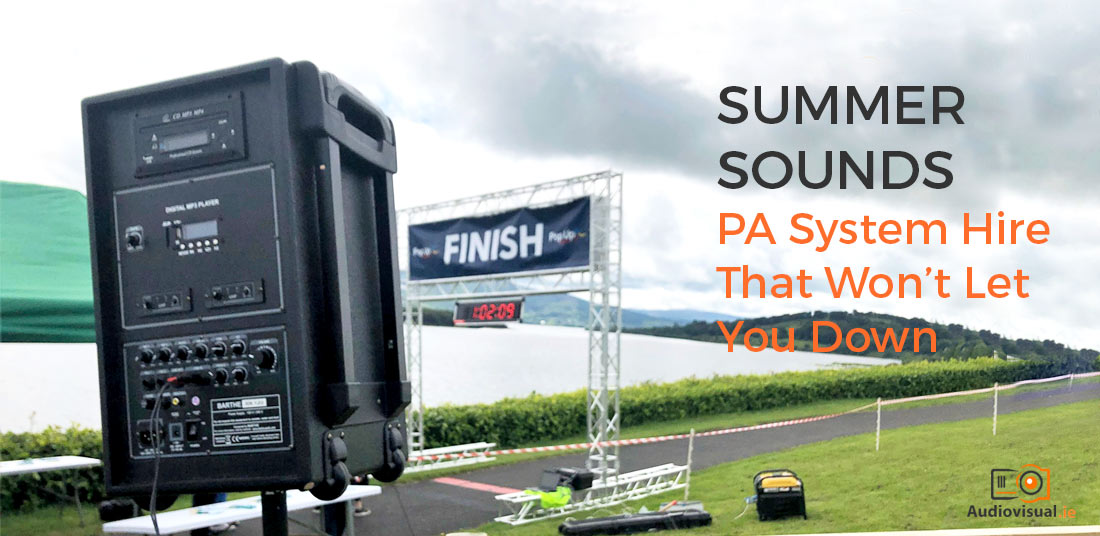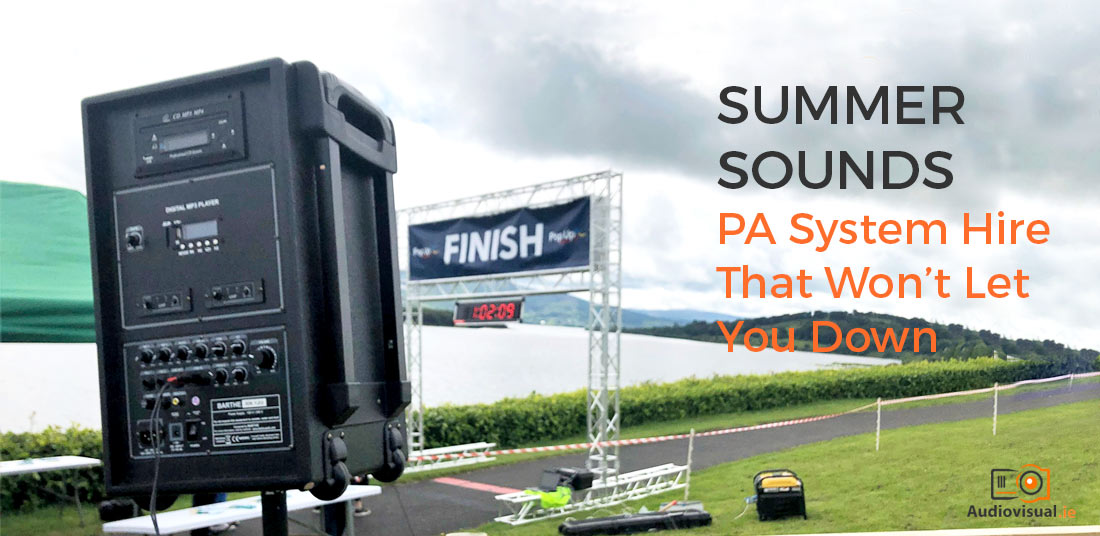 22 Jul

Summer Sounds: PA System Hire That Won't Let You Down

Anyone who lives within a few miles of an outdoor venue, will know how music travels in the air during the summer months. It comes in waves: loud and distant, loud and distant but for those who are close enough to the gig, the summer wouldn't be the same without these swells of music.
PA System Hire for Summer
Many events are held outdoors in the summer that are on a smaller scale and they need a powerful sound system for the audio to be clear, coherent and constant for the intended audience. Whether it be a wedding-afters, a small concert or home cinema, the sound needs to be strong and consistent, not flaky and transient. That is why hiring out a powerful PA system is essential.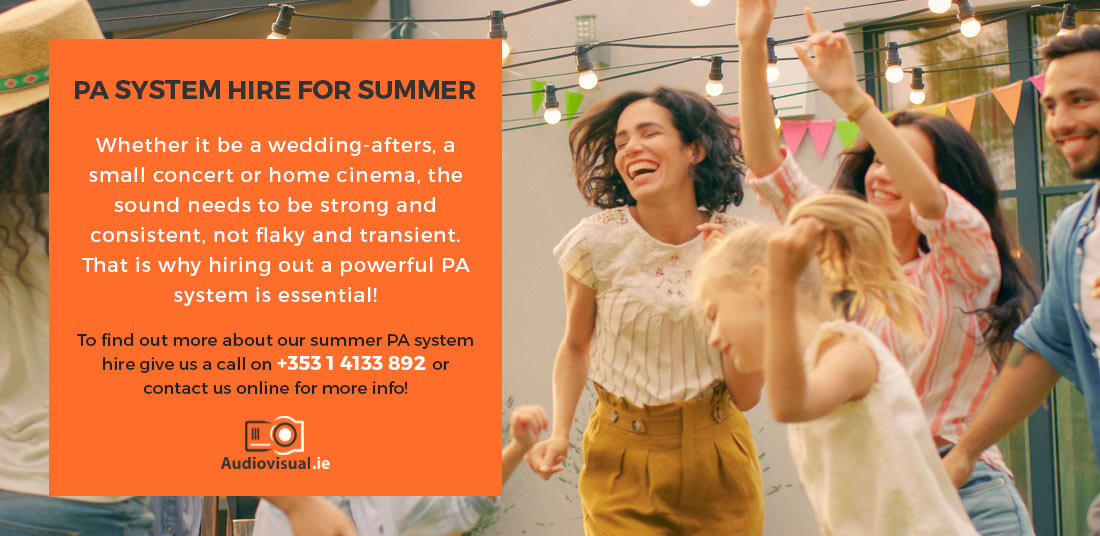 Audio Technology is the Biggest Enabler
Technology today enables pretty much any event to be held outside in the good weather and audio technology is one of the biggest enablers. Because it is so easy to get distracted by the sights, sounds and smells of a summer day in the sun, the audio needs to grab and hold the attention of the audience. This is especially true if there is a strong summer breeze blowing. What it comes down to is that you are competing with the elements. In order to prevail you need power and technology of a good PA system rental and this is something we can deliver at AudioVisual.ie
PA System Hire for Outdoor Events
If you find a nice location and the wind allows, people will feel more relaxed with the surroundings and ambience, which will make them more ready to enjoy the event or show. Having a gig in the great wide open can be something truly special if you have the right equipment. Let nature provide the venue and us provide the power and technology. With nature on our side we can deliver the perfect, audio-visual solution for any kind of outdoor event.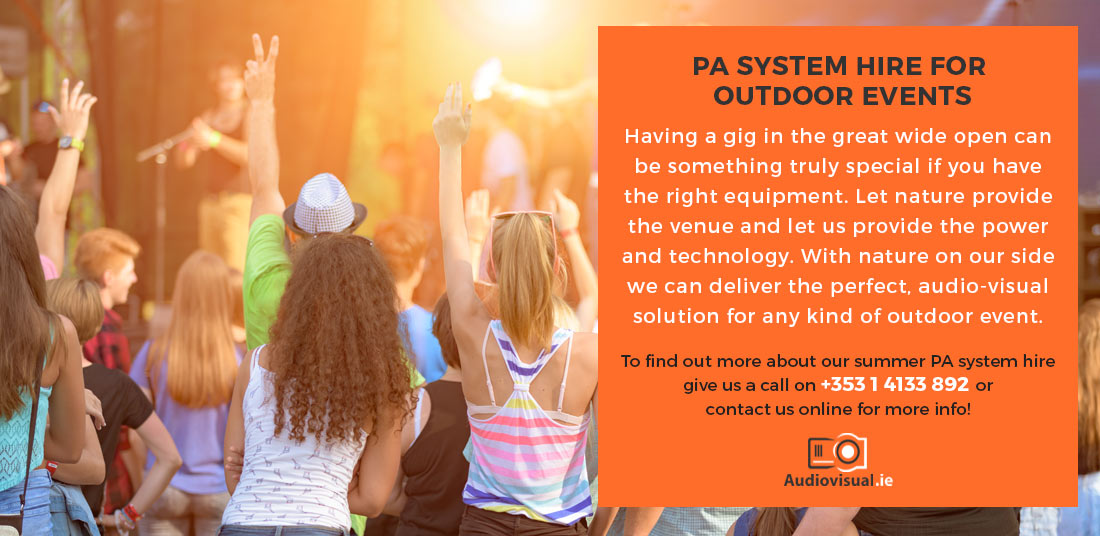 Summer Sound System Rental
If you are still not convinced, get in contact with us today and we will explain how we can help you with the perfect sound system rental for the summer! We've been doing this for a long time now, so when we say our sound systems will deliver, we mean it. We can make your dream event happen, just give us a call on +353 1 4133 892 or contact us online for more info!
Don't miss out on future blog posts and be in with a chance to win a €100 voucher by joining our mailing list now!