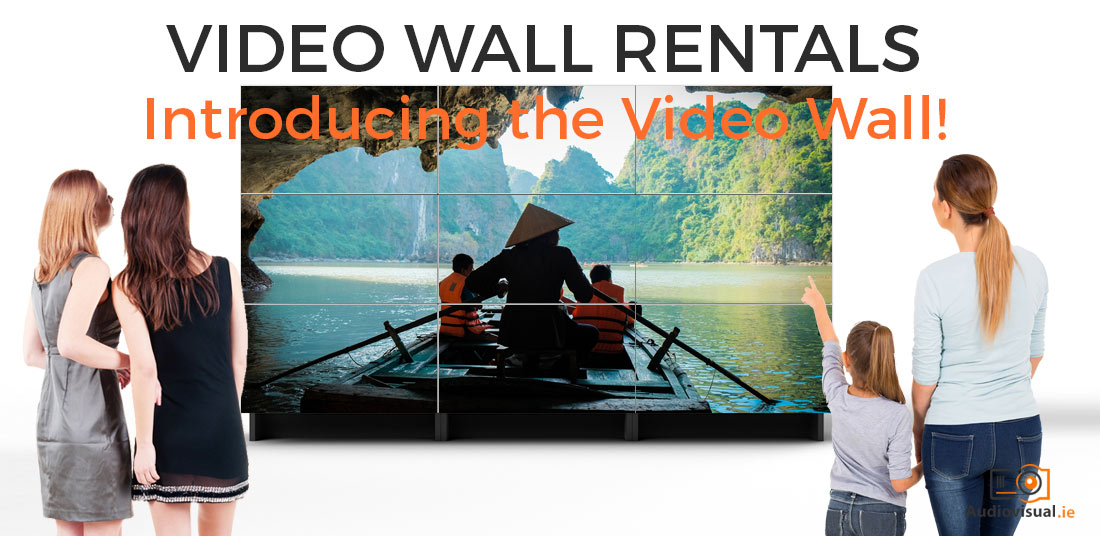 24 Jan

Video Wall Rentals – Introducing the Video Wall!

Video walls are ideal if you want to make a bold visual statement. There is nothing as impressive as having a video take up multiple screens. It's as if one screen is not enough for it! The video wall attracts the eye better than any other visual technology which is why, if you have an occasion coming up and you want to make a strong visual impact, you should consider hiring one.
The Beauty of The Video Wall
The video wall is basically a number of screens, or panels, mounted side by side and on top of each other. The beauty of the video wall is that it can be sized to fit almost any occasion. From two screens to nine screens and beyond, with video wall rental it can all be done.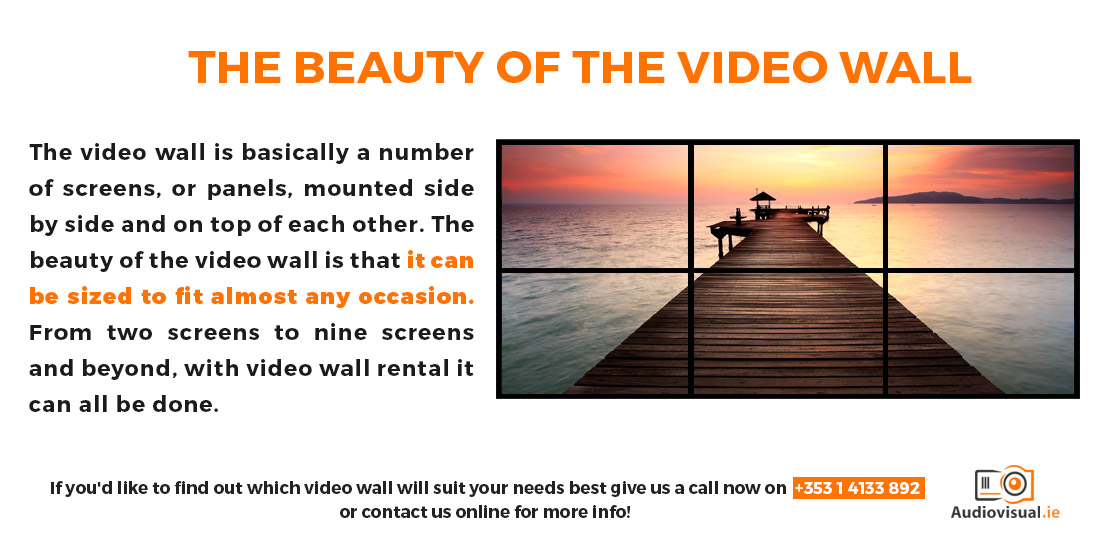 NEC Video Wall Screens Are Among The Best
So, what of the screens that are the components of the video wall? There are many different products by many different manufacturers but NEC screens are among the best. NEC are at the cutting edge of visual display technology. They produce only the finest. Their 46 inch HD panels are perfect for almost any indoor occasion. They are available free standing so there is no hanging or height equipment required. They work with any source signal – VGA, HDMI and SDI – and have laptop/PC connectivity. They also have LCD which means a stunning, vibrantly clear picture.
Video Walls Are Best Suited To Big Occasions
Video walls are versatile but they are best suited to big occasions with large audiences such as award ceremonies and business conferences. An award ceremony needs a certain amount of grandeur and lavishness to give it legitimacy and weight. Having a videowall in the background will go a long way toward achieving this effect. People will take the ceremony more seriously if there is a big dramatic videowall dominating the visual aspect of it. The same is true of a business conference. What is business about if not making money? And so, a stage set up that reflects prosperity and a no expenses spared approach will cause people to take the business of the conference more seriously. A videowall is perfectly suited to such a set up.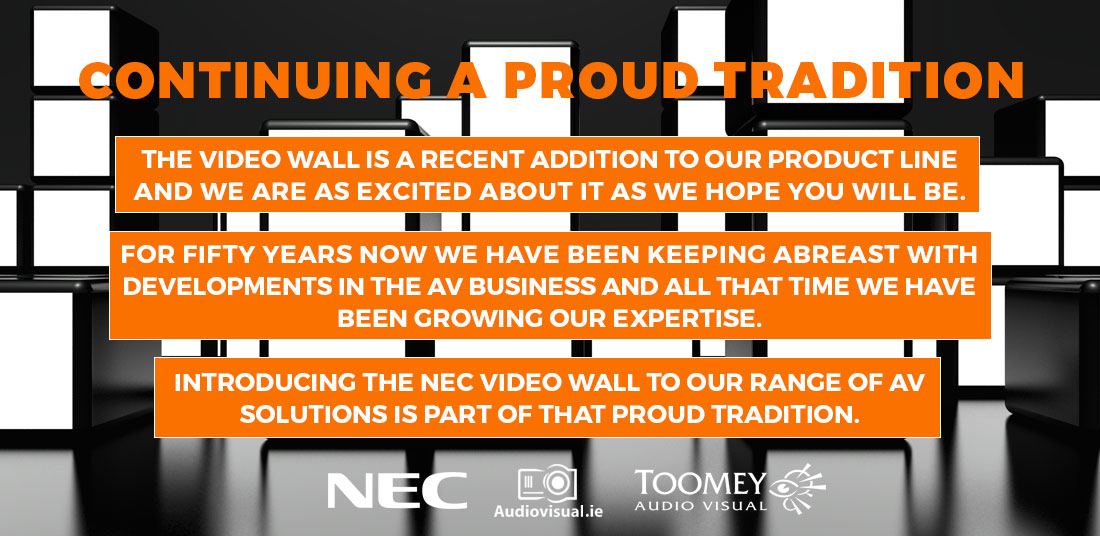 AudioVisual.ie Offers 4k Panels
AudioVisual.ie offers 'plug in' ready NEC wall panels which means they are easy to install. We also offer full technical support and back up. We set up the day before and de-rig out of hours. Besides HD panels we also offer 4K models which have four times more detail than HD, resulting in greater clarity, texture and finish. The video wall is a recent addition to our product line and we are as excited about it as we hope you will be. For fifty years now we have been keeping abreast with developments in the AV business and all that time we have been growing our expertise. Introducing the video wall to our range of AV solutions is part of that proud tradition.
If you'd like to find out which video wall will suit your needs best give us a call now on +353 1 4133 892 or contact us online for more info!