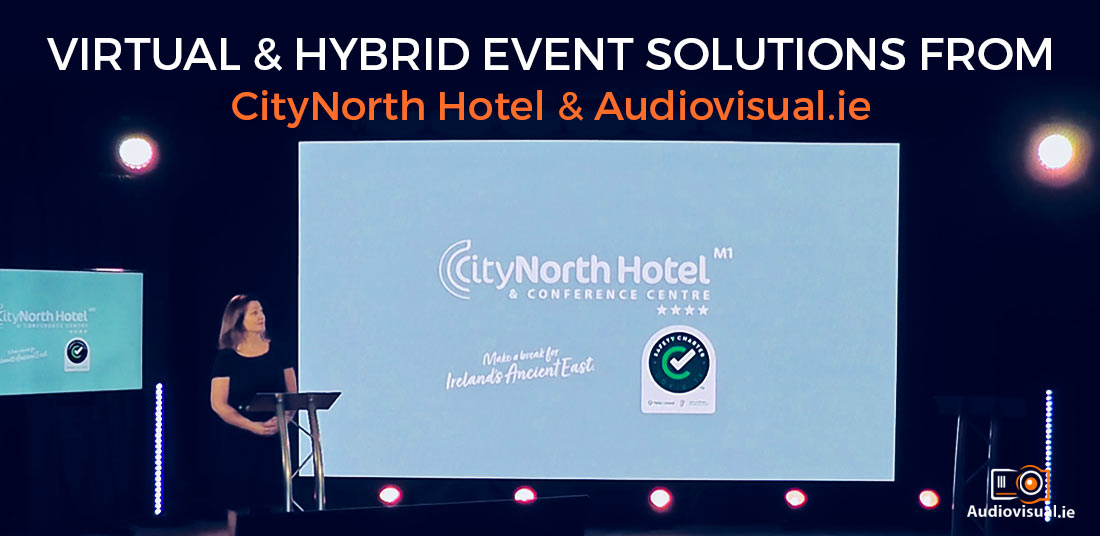 24 Mar

Virtual & Hybrid Event Solutions from CityNorth Hotel & Audiovisual.ie

Audiovisual.ie are delighted to partner with CityNorth Hotel to offer an end-to-end solution for live, virtual and hybrid events. From brand and content creation, pre-and post-production, live webcasting, and more, we can advise and provide the best solution for your next event.
Comprehensive Webcasting Packages
We can broadcast your event across the Internet. We provide comprehensive packages which allow you to professionally webcast your meeting, conference, event or message. Ideal for virtual AGMs, Meetings, Town Halls and All-hands meetings. Casting is commonly used for Financial reports, shareholder & investor briefings, sales presentations and training applications. Webcasting is used by everyone from accountancy firms and medical companies to any professional service providers across all industries. We can take your event or meeting online in a simple and professional way.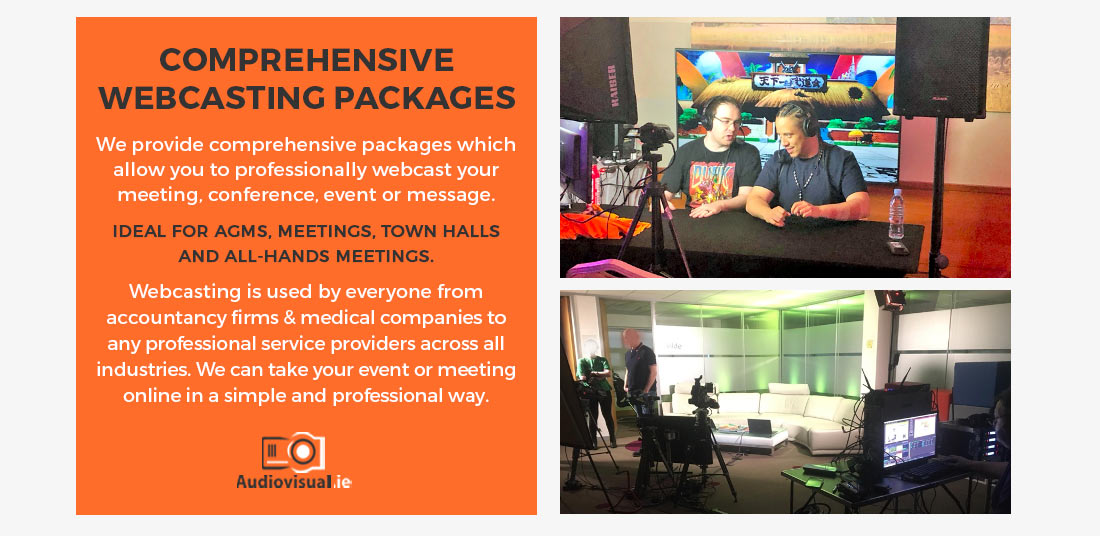 Engage Your Audience
We want to ensure you can reach out and engage with your audience during these challenging times. We provide local screens and sound systems for inhouse audience as well as high quality audio for streaming. We can cater for large online audiences and streams can be embedded into your website or we can provide a hosting environment where participants can simply 'click the link' to join. Participants can chat and it all can be moderated live and with ease. We offer a complete range of video hardware and online production services so whether you want to enhance your 1 hour ZOOM or TEAMS meeting or webcast a company wide meeting on ZOOM, Facebook or YouTube, we can provide the hardware and AV expertise.
Hybrid Event Solutions Plus
We can insert Videos & Presentations throughout your live stream. Titles and graphics can be incorporated and live interactive polls can be conducted during the event. We can manage 'dial in' contributors from any location and we provide seamless viewing for your audience. We supply full sound system rental & lighting rig hire as well as the technical teams to make it all happen.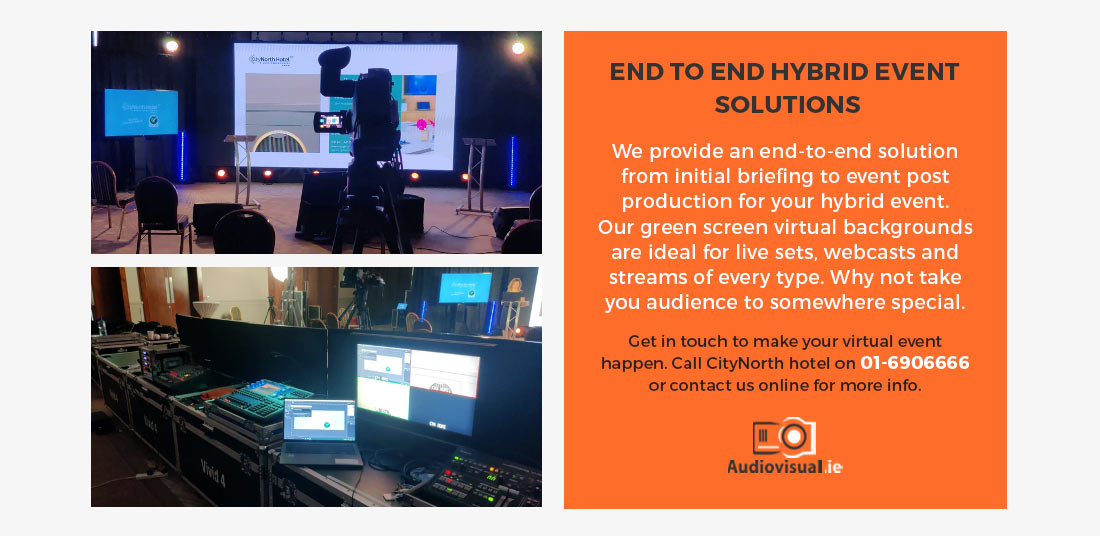 End to End Hybrid Event Solutions
We provide an end-to-end solution from initial briefing to event post production for your hybrid event. Our green screen virtual backgrounds are ideal for live sets, webcasts and streams of every type. Why not take you audience to somewhere special. Get in touch to make your virtual event happen. Call CityNorth hotel on 01-6906666 or contact us online for more info.