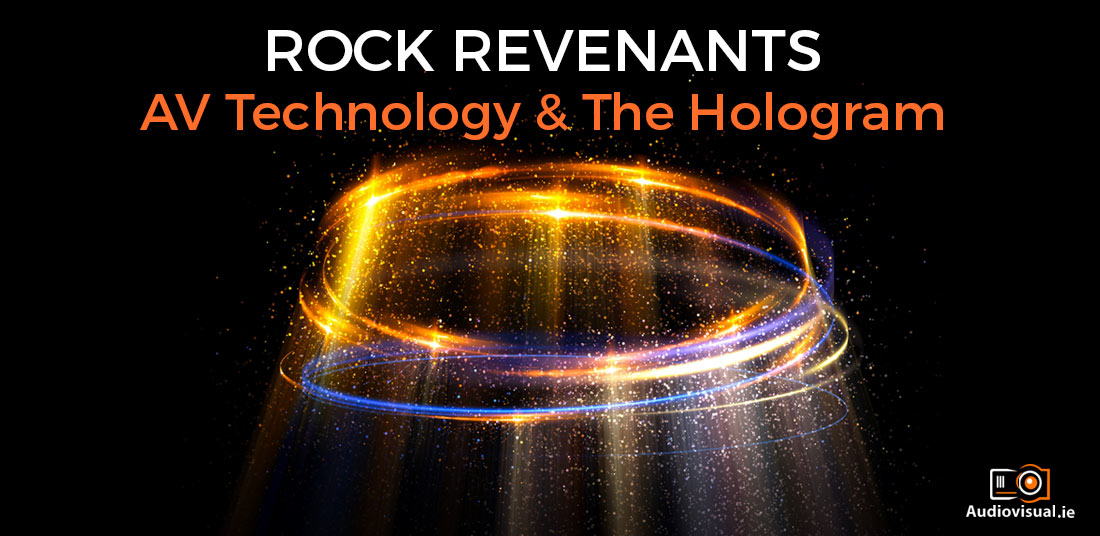 31 Jan

Rock Revenants: AV Technology & The Hologram

Who is your favourite dead rock star? Now imagine having them sing and play at your wedding afters or 21st birthday party. You'll be forgiven for thinking this could only happen in your imagination but this is not the case.

In 2012, a holographic image of dead rapper, Tupac Shakur, 'performed' at the Coachella music festival in the USA. In 2014, a holographic image of Michael Jackson sang and danced at the Billboard music awards (see below). Numerous other holograms are either in development or have made it to the stage including Jim Morrison, Jimi Hendrix and Elvis Presley.
Holograms Will Become Ubiquitous & Affordable
Holograms are made out of very complex technology and, not surprisingly, cost a fortune. But this won't always be the case. Eventually they will become so affordable that anyone could hire one for a special occasion (or even a less obvious reason to celebrate!). In fact, as a sign that this technology isn't that far away, a personal hologram is already available in Japan which is aimed at the country's large male celibate population. It is basically a projection of a small, doll sized female who welcomes them home and generally makes them feel loved. Like computer generated imagery, what is today very expensive will tomorrow be affordable and ubiquitous.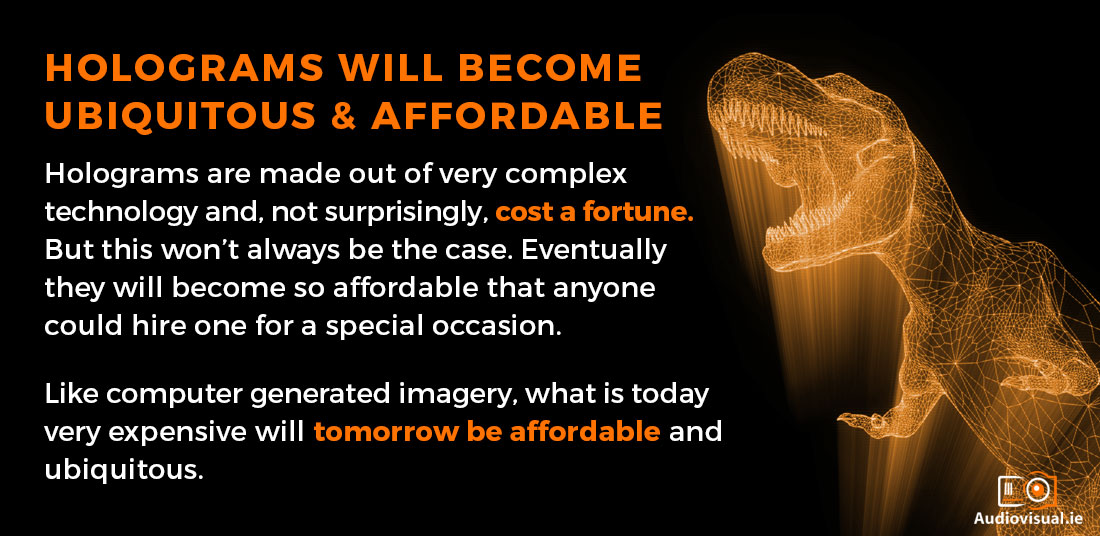 A Hologram Is Like A Combination of DJ & Live Performer
So, is the hologram the future of audio-visual technology? Or will it be just another novelty that will wear off? It is too early to tell. But no-one can deny the attraction of having not only your favourite rock star perform at your wedding but your favourite dead rock star. And you won't have to worry about them showing up wasted and giving a bad performance or showing up late or not showing up at all. However, on the other hand, people will argue that it is soulless and predictable and cannot replace the warmth and spontaneity of a traditional band or performer. But the hologram can be programmed to do anything so that it is less predictable. Conceivably, you could have Jimi Hendrix smash up his guitar or Elvis Presley do some karate moves. You could even programme your dead rock star not to show up at all!
It is almost certain that holograms will be a novelty on the big stage and small stage. Inevitably that novelty will wear off and whether or not the hologram will survive as a form of entertainment is hard to say. The fact of the matter is there will always be a demand for either a live band or DJ for a special occasion and the hologram lies somewhere between these two, so its chances of survival are good. There are certainly enough dead rock stars out there so there is a market for the hologram and bringing these legendary performers back to life is an exciting prospect. Only time will tell if we want these rock n roll revenants back for good.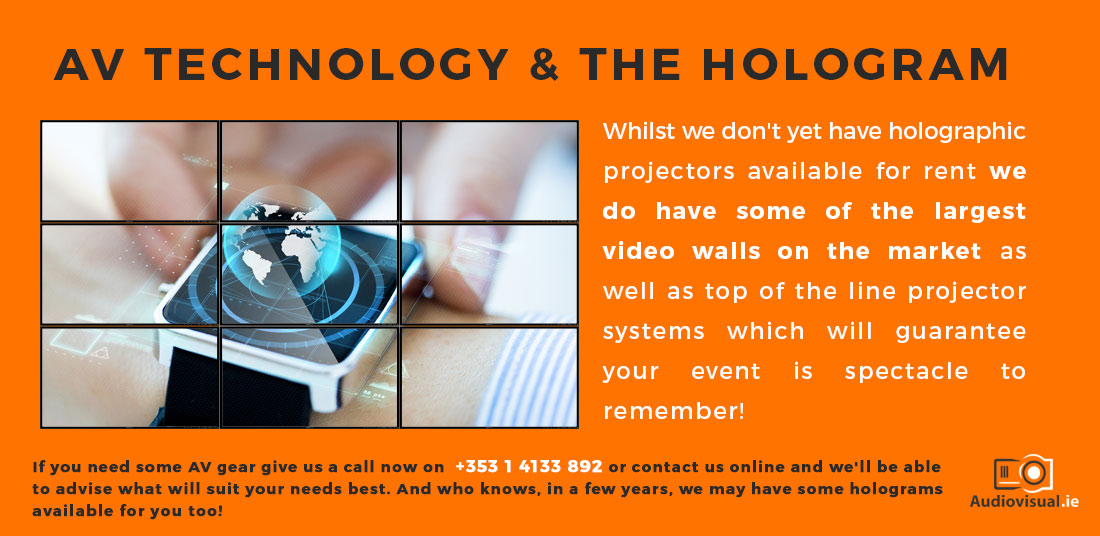 AV Technology & The Hologram
Whilst we don't yet have holographic projectors available for rent we do have some of the largest video walls on the market as well as top of the line projector systems which will guarantee your event is spectacle to remember! If you need some AV gear give us a call now on +353 1 4133 892 or contact us online and we'll be able to advise what will suit your needs best. And who knows, in a few years, we may have some holograms available for you too!