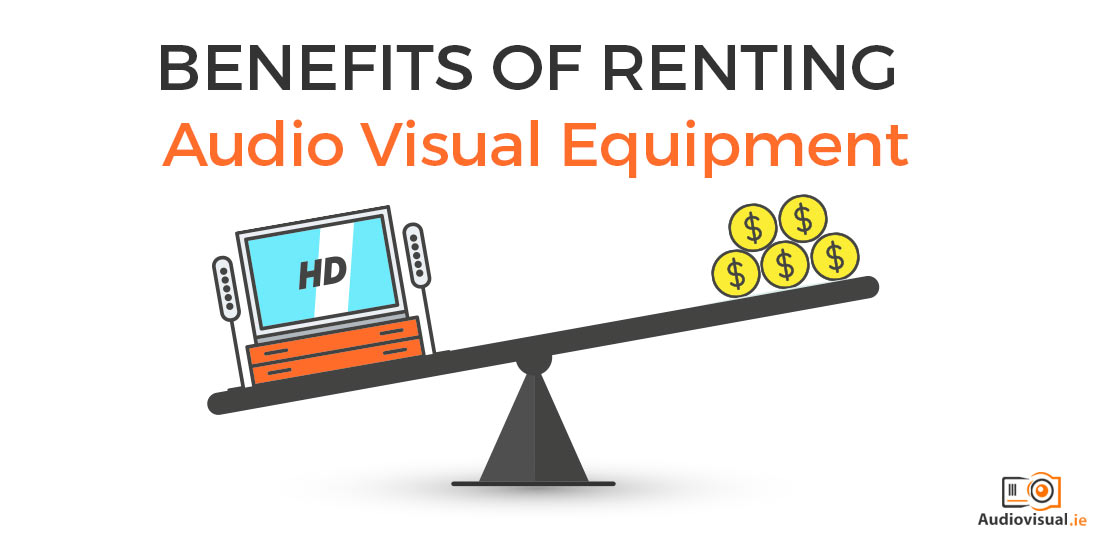 22 Jun

Benefits of Renting Audio Visual Equipment

All top audio visual companies today provide equipment rental services. AV Companies know that clients prefer to rent audio visual equipment rather than buy stuff that could be hugely expensive and only occasionally used. Consider this: will key personnel in your organisation look after the equipment set-up, maintenance and upgrading? Will they always be available exactly when you need them? What happens if key AV experts leave the company?
Finding The Right Audio Visual Company
The bottom line is to find an AV company that works well with your internal team. If you choose the right strategic partner, your staff can gain back a whole lot of time that can now be dedicated to focusing on your core business.  In addition, your event audio visual rental company can provide the best value by focusing on the right equipment to meet the needs of your attendees, speakers and exhibitors.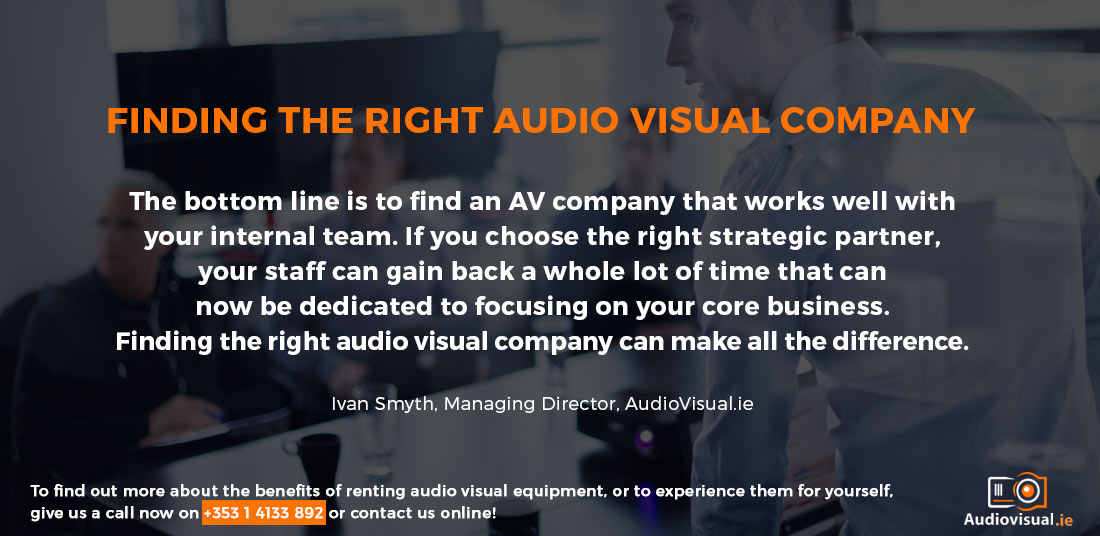 Benefits of Renting Audio Visual Equipment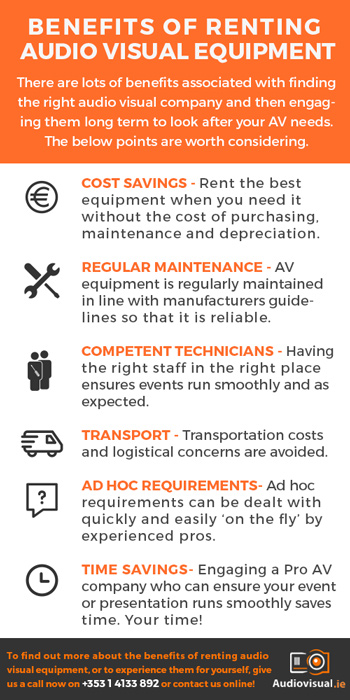 There are lots of benefits associated with finding the right audio visual company and then engaging them long term to look after your AV needs. The below points are worth considering:
COST SAVINGS: Renting a sound system, large format display or specialist AV equipment opens up options to you when planning an event without incurring the substantial cost of buying the equipment outright. Rent the best equipment when you need it without the cost of purchasing, maintenance and depreciation.

REGULAR MAINTENANCE: AV equipment is regularly maintained in line with manufacturers guidelines. This provides confidence that the equipment will be reliable when you need it.

COMPETENT TECHNICIANS: Audio visual equipment hire companies not only offer the right equipment, but they also have the right staff and expertise. AV Techs, Video Technicians, Sound Engineers, Riggers, Cameramen and so on with each specialised in their own area. A seasoned AV pro can visualise an empty function room and provide a clear solution that works for you with the right people in situ.

TRANSPORT: Transportation costs and logistical concerns are avoided. Your AV company will have the right equipment in the right place at the right time. (and in one piece preferably!)

AD HOC REQUIREMENTS: Ad hoc requirements can be dealt with quickly and easily 'on the fly' by experienced pros who anticipate in advance and deliver in high pressure environments.

TIME SAVINGS: Engaging a Pro AV company who can ensure your event or presentation runs smoothly saves time. Your Time!
Audio Visual Rental Specialists
If you are planning your next big event and want to add projectors, flatscreens, Interactive touch screens, sound equipment, wireless microphones or other related items, renting it from AudioVisual.ie is your optimal choice. Call me on +353 1 4133892, contact me online or email me directly at ivan@audiovisual.ie