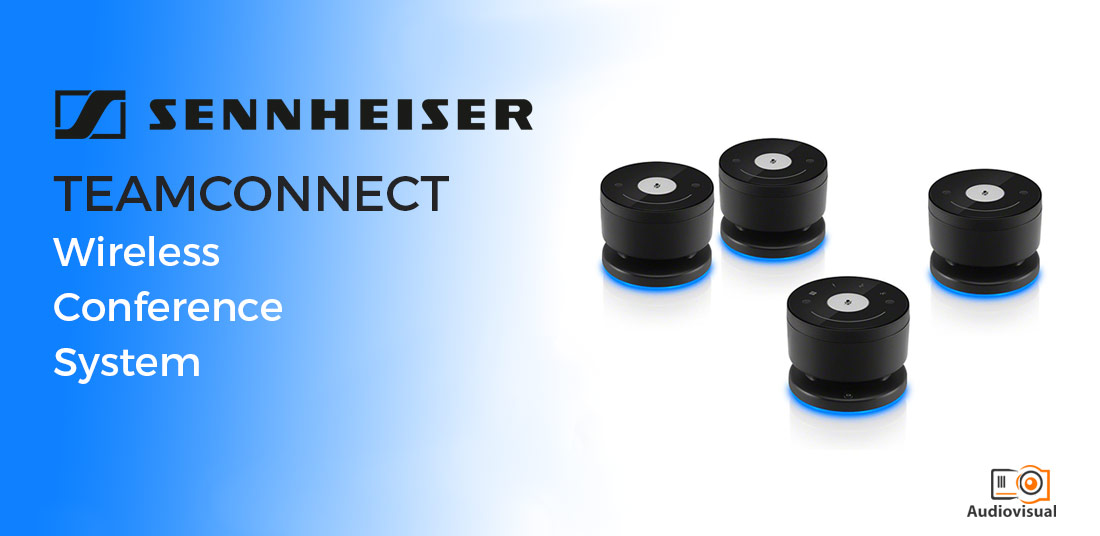 03 Mar

Sennheiser TeamConnect Wireless Conference System

At www.audiovisual.ie we try and source the best AV products and make them available to rent for your meetings and Events. In this post we'll introduce you to the Sennheiser TeamConnect Wireless Conference System which is a great new product from Sennheiser to make online meetings easier.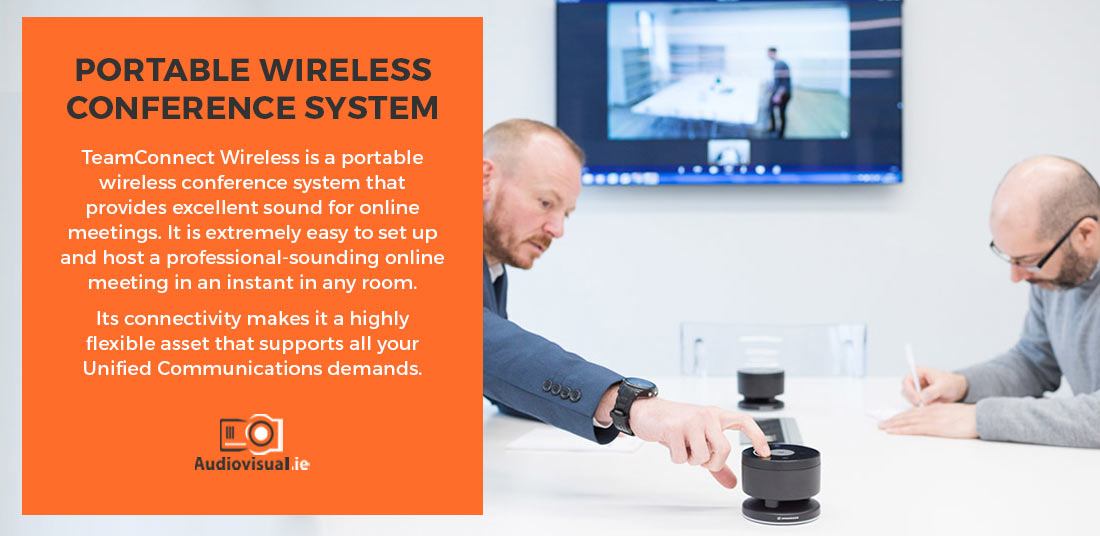 Portable Wireless Conference System
TeamConnect Wireless is a portable wireless conference system that provides excellent sound for online meetings. It is extremely easy to set up and host a professional-sounding online meeting in an instant in any room. The system delivers multiple connectivity options with any laptop, smart device or video conferencing system via Bluetooth, USB, or 3.5mm jack – its connectivity makes it a highly flexible asset that supports all your Unified Communications demands. The Tray Set comes with 4 portable satellites and a stationary charging and docking tray for the satellites. It is a perfect solution for dedicated meeting rooms having up to 24 participants. It's made in Germany by Sennheiser.
TeamConnect Wireless – Ease of Use
The ease of use of the system, multiple connectivity options, fast set up, high audio quality and award-winning design make Unified Communications simply more efficient. Take online meetings to a whole new level and conquer every room: TeamConnect Wireless is the perfect choice for high-quality audio in any Unified Communications environment!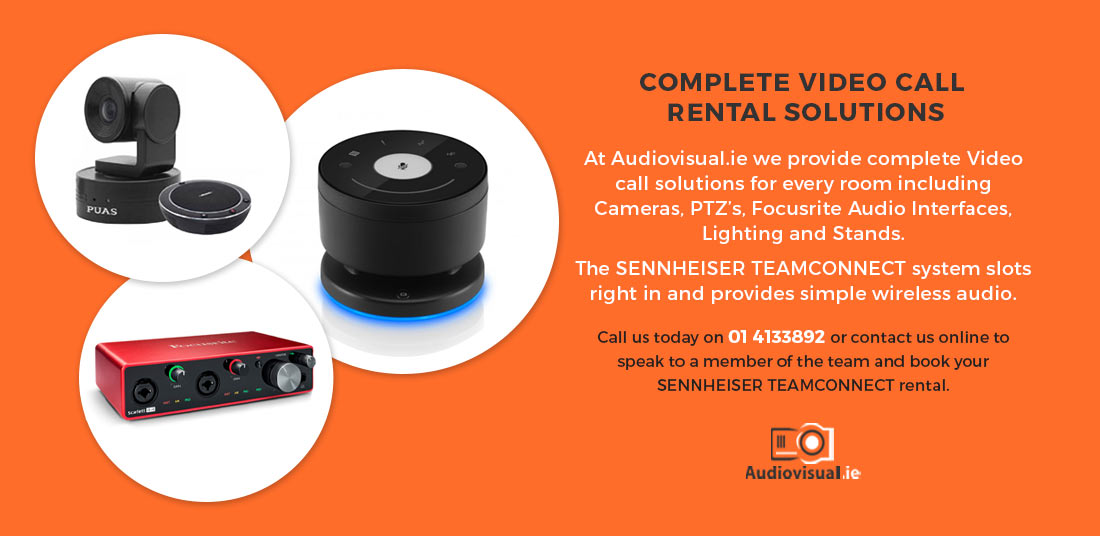 Complete Video Call Rental Solutions
At Audiovisual.ie we provide complete Video call solutions for every room including Cameras, PTZ's, Focusrite Audio Interfaces, Lighting and Stands. The Sennheiser TeamConnect system slots right in and provides simple wireless audio. 4 Integrated Microphones and speakers that you can just drop in front of  participants. Does it get any simpler?
Call us today on 01 4133892 or contact us online to speak to a member of the team and book your Sennheiser TeamConnect rental.