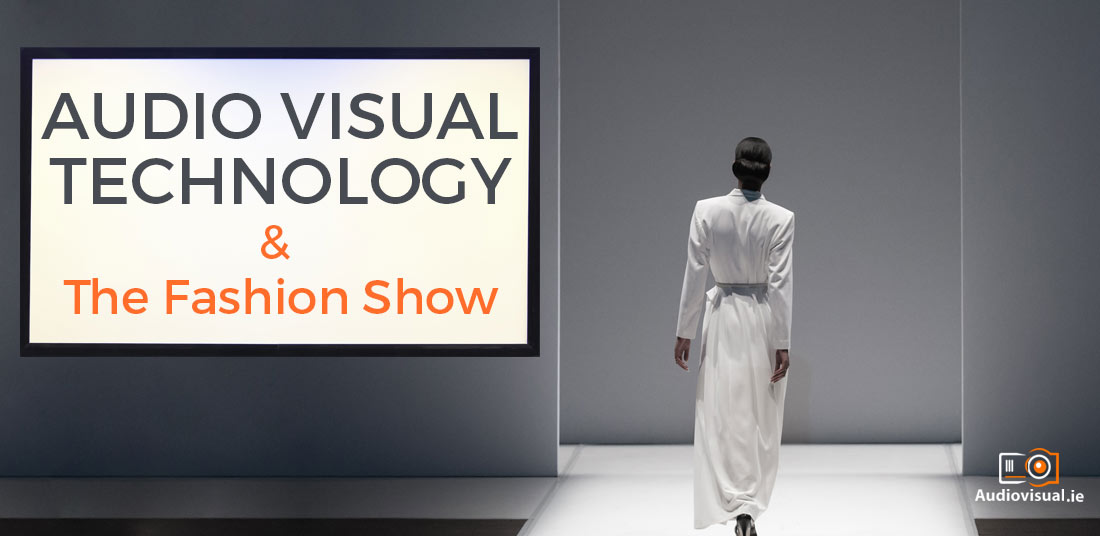 20 Oct

Audio Visual Technology & The Fashion Show

These days, the fashion show as a theatrical event is becoming the norm. Designers are using audio visual technology such as elaborate lighting displays, video screens and, of course, music in order to make a statement. The fashion show is all about the theme and audio visuals will help to establish that theme.
Fashion Is Everywhere & Music Is Its Companion
Music is especially important as it provides a background and context for the fashion show. A fashion show without music would be a poor show indeed. Not only does it provide context and help to make a statement, it gives confidence to the models. There is more of a swing to the walk and a certain boldness to the eye when models walk to music. Music makes the show more enjoyable for both the models and the audience. A well-chosen playlist and a good PA system can really contribute to the success of the show. Music and fashion have long been closely associated. The likes of David Bowie and Blondie have been extremely fashion conscious in the image they projected to the world. Fashion is everywhere and it is fair to say that music is its constant companion.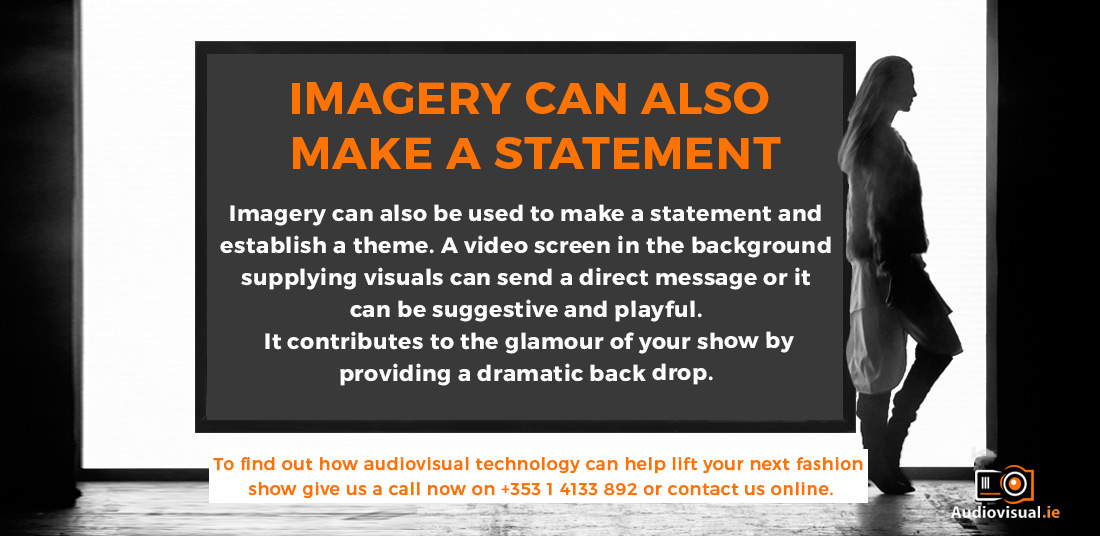 Imagery Can Also Make A Statement
Imagery can also be used to make a statement and establish a theme. A video wall in the background supplying visuals can send a direct message or it can be suggestive and playful. It contributes to the glamour of your show by providing a dramatic back drop. Again, the connection with popular music is evident as the fashion show resembles a live concert with all its multi-media technology. For a major show a video wall is recommended.
Never Underestimate The Power of Fashion Show Lighting
Lighting also contributes to the glamour of the occasion. It impresses the audience but, again, it also helps the models to get into that confident, catwalk mindset. Spectacular lighting will influence the reception of the show considerably and make it more memorable. Never under estimate the power of a good lighting display.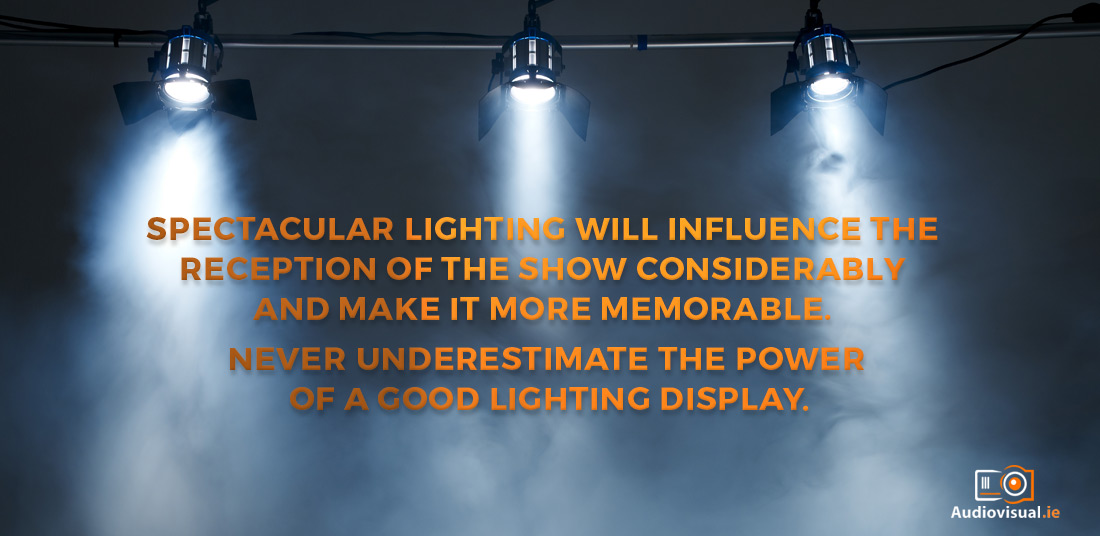 Audio Visual Rental For Fashion Shows
So if you are planning for a fashion show, thing big and make a lasting impression by hiring the right audio visual technology. It can really make your designs come to life. The difference between a good show and a sensational one is often down to audio visuals such as music, video and lighting. This is why designers are making their shows more theatrical. If you have the talent, a multi-media spectacle will help you to achieve a successful launch.
To find out how we can help improve your fashion show with audio visual technology then give us a call now on +353 1 4133 892 or contact us online to find out more!