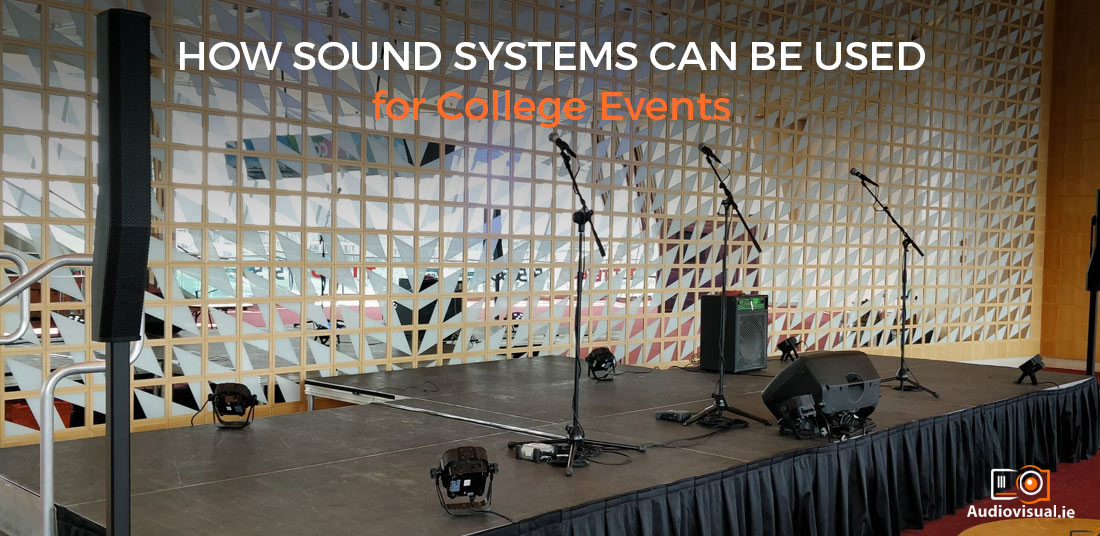 10 Mar

How Sound Systems Can Be Used for College Events

So, how can our audio-visual rentals be employed in the college environment? The answer is there are a variety of different users but the main rentals we get from colleges are for sound system and the PA system hire. Read on to find out more about how our sound systems can be used on the college campus.
Many Colleges Hire Out PA Systems
In order to make freshers feel welcome, many colleges hire out a PA system for the president of the college to address them. In can be indoors or outdoors but it is usually an outdoor sound system. This formal welcome is like an induction to college life and it really does help to make the transition to college life easier. Having the address out in the open is also important psychologically as it indicates that this is a different environment from secondary school.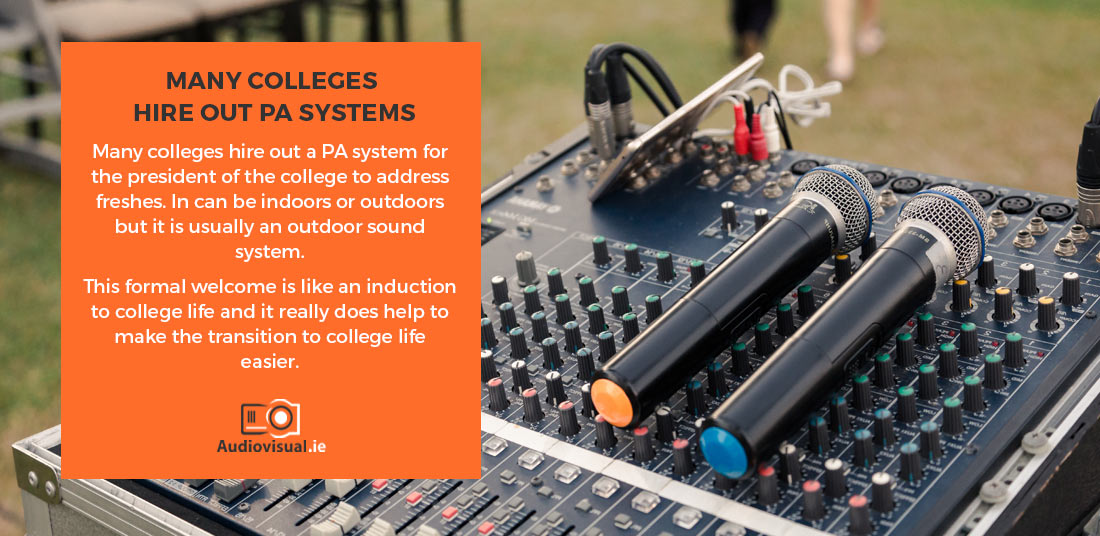 Outdoor Music Will Change The Atmosphere
Another way to make freshers feel welcome and relaxed is by having a band play. Again, preferably in the open. This adds to the significance of the occasion. It also helps to take the edge off the experience for those who are feeling scared and intimidated. Outdoor music will change the atmosphere of any environment by creating good vibes. Like the president's address, it will make the fresher feel like they have arrived.
A PA System is Essential
The above are just two ways audio equipment can be employed in the context of college life but there are other occasions. 'Rag Week' is something all Irish University graduates will know about. It manifests itself everywhere on campus but it's centre is a stage upon where all sorts of madcap student behaviour happens. A PA system is essential for this. Diametrically opposed to Rag Week is the graduation ceremony, which also requires a PA system. This is another memorable occasion in the career of a college student, so it is important to hire the right sound gear.
Sound Equipment That Delivers
No matter what the occasion is, our sound equipment will deliver crisp and clear professional sounding audio and our technicians will ensure that nothing goes wrong with it. We have a range of audio packages, including the Proel portable 120watt all-in-one PA system, the Dynacord 2 speaker 2000watt system, as well as packages by Nexo, EV Evolve and K-Array, all for large events.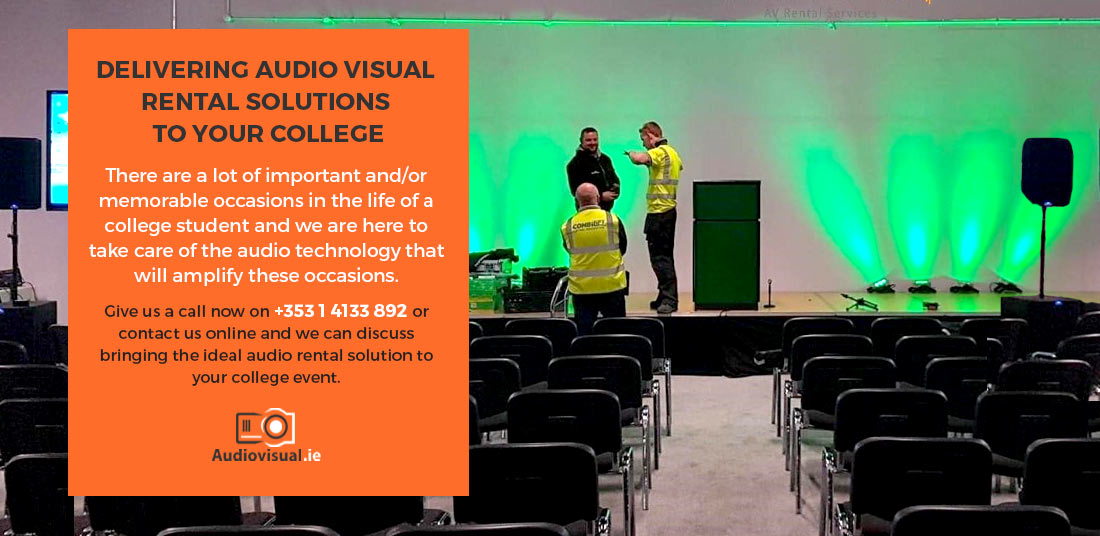 Delivering Audio Visual Rental Solutions To Your College
There are a lot of important and/or memorable occasions in the life of a college student and we are here to take care of the audio technology that will amplify these occasions. Give us a call now on +353 1 4133 892 or contact us online and we can discuss bringing the ideal audio rental solution to your college event.
Don't miss out on future blog posts and be in with a chance to win a €100 voucher by joining our mailing list now!