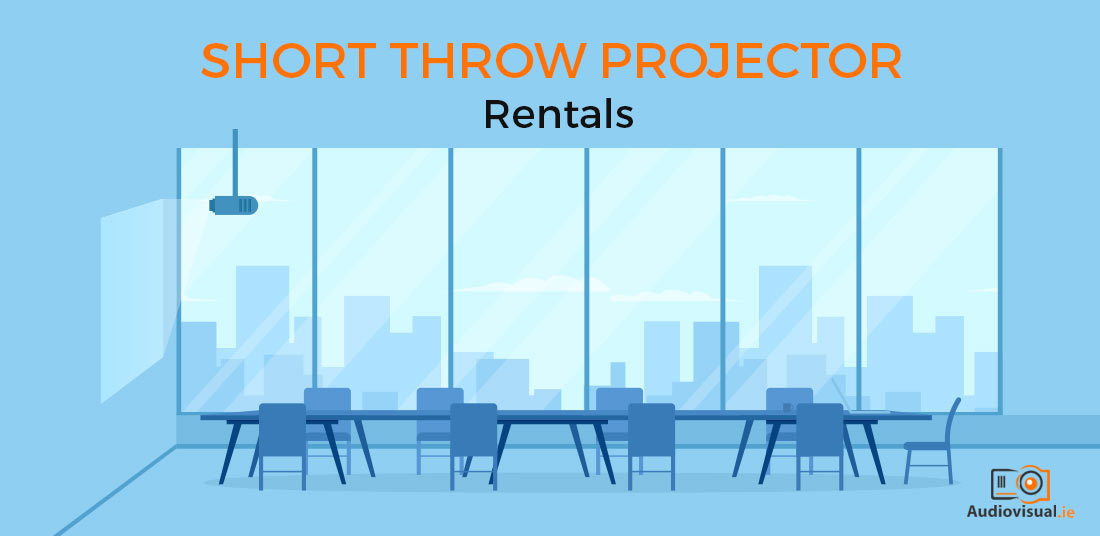 09 Jun

Short Throw Projector Rentals

If the last year has taught us anything it's that people want as much normality as possible when stripped of the chance to experience social activities. When movie theatres closed during lockdown we here at AV.ie saw an uptake in short throw projectors. Families were bringing the movie going experience into their own homes. Rentals from our short throw projector range skyrocketed. Not only were people having family movie nights but quiz nights, football on the big screen, video calls with family they couldn't see were amongst the many reasons people wanted to rent a short throw projector for their own private use.
Increase in Projector Rentals
Before lockdown we supplied short throw projectors for a variety of reasons. Now things are easing again and normality is close we are seeing rentals increase for such things as work events, presentations, awards shows, conference rooms and classrooms. Their versatility is their asset. After winning the prestigious EPSON Projector Dealer Ireland 2020 award we aim to live up to the standards that gave us the honour of this award.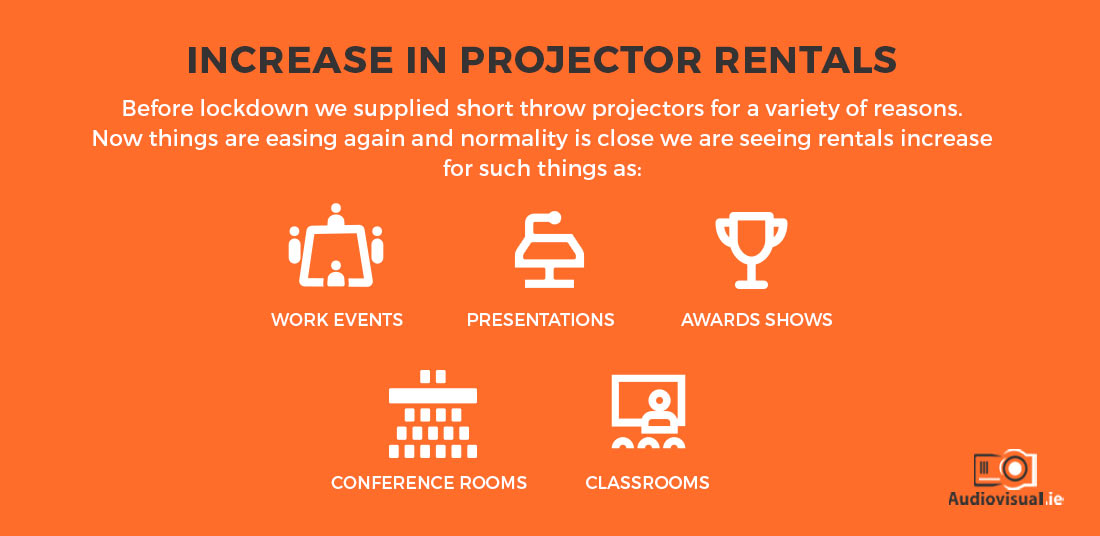 Short Throw Projector Rental for Every Need
There are projectors for every need, be it large conferences, or your indoor home cinema experience at home. There are HD projectors for those crisp movie scenes. Sharp colours for events and presentations. Modern projectors are also an efficient, energy saving choice compared to those of old. The life of modern models is extended significantly. Our range also come with the option of a projector screen which range from 6.66ft X 3.75ft) – (16:9), 2438mm x 1828mm (8ft x 6ft) – (4:3), 3048mm X 1715mm (10.00ft x 5.63ft) – (16:9), 3048mm x 2286mm (10.00ft x 7.5ft) – (4:3), and 4046mm x 2276mm (13.27ft x 7.46ft) – (16:9). Regardless of your event we have a screen size that fits all purposes.
Ideal for Classrooms and Conference Rooms
Want your own private movie night with family and friends, or having friends around for a party? Then why not rent a projector for a karaoke night. You could have a family night reminiscing watching old home movies or viewing pictures on the big screen. If you're a business or school then short throw projectors are ideal for classrooms and conference rooms. Be it a presentation, awards ceremony or virtual online event, we have you covered.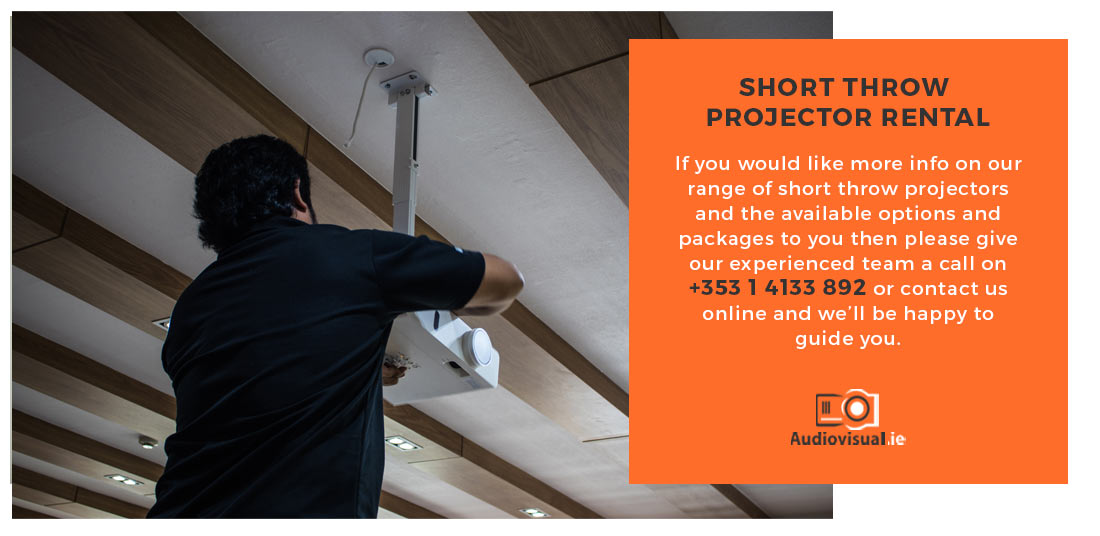 Short Throw Projector Rental
If you would like more info on our range of short throw projectors and the available options and packages to you then please give our experienced team a call on +353 1 4133 892 or contact us online and we'll be happy to guide you.